share this page with a friend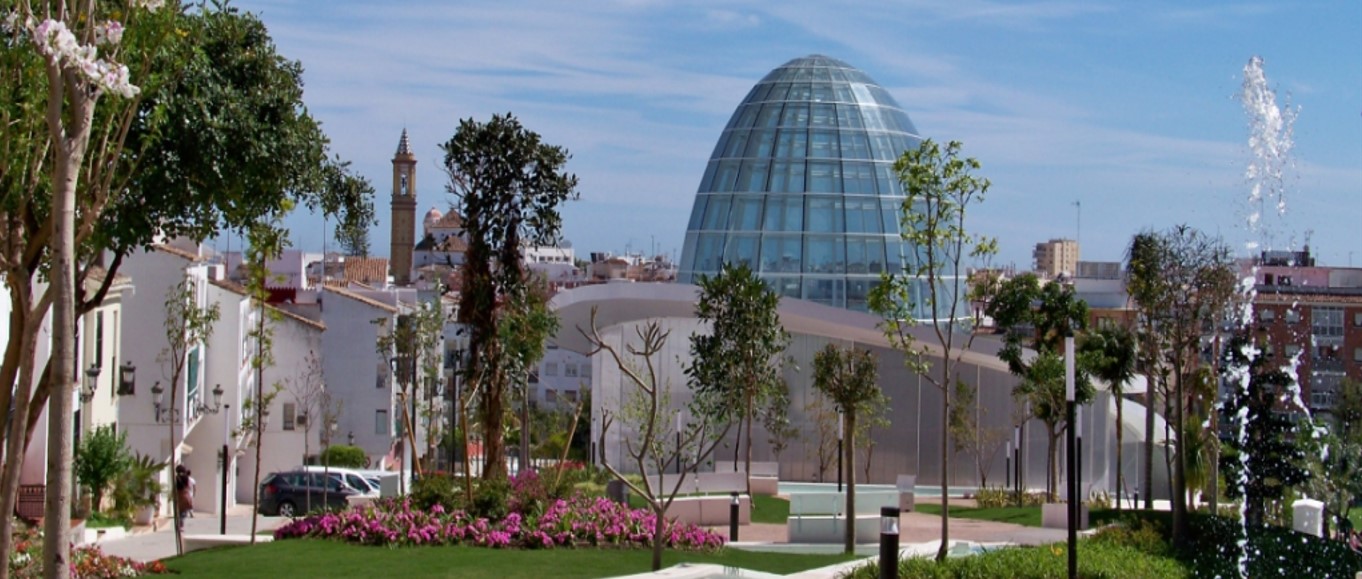 Estepona is a very popular destination for both tourists and foreign residents. It is a charming little town that although is growing and becoming more luxurious, it still manages to maintain its Andalusian elderly richness.  It is home to beautiful Miami style beaches, traditional cobbled streets, built around its church, several schools, great sport facilities, museums, restaurants and many amenities on it's outskirts. 

Estepona is a beautiful little white village only 15 minutes from Marbella. Its most recent touch of colour happened just recently when they decided to paint the paint plots that hang from the town homes a different colour for each street. Some even have polka dots, like the traditional Spanish Flamenco dresses that the girls where to the "Ferias".
In fact Estepona is known to have the biggest Feria twice a year after Malaga, so if you haven't yet been, this is most defiantly an experience to add to your things to do in Marbella. This large space is used for sports during the rest of the year, making this village very sport orientated.  The beautiful long beached have Volleyball and Squash nets as well as free adult work-out machines along the boardwalk. They have there own Basketball and Football team and hold many national sport events all the time. To find out more about when and where you can catch fun things visit our calendar.
history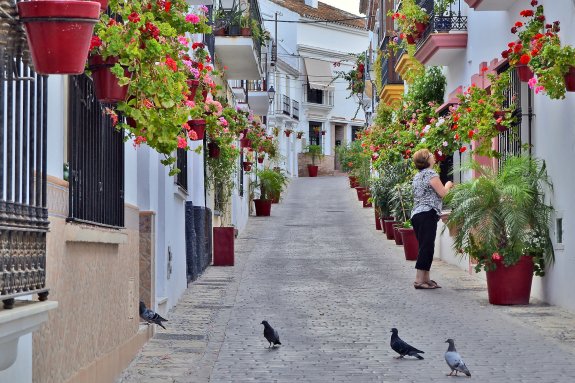 The area has been occupied since prehistoric times; stone-age tools and dolmens have been discovered. Romans occupied the area, but a seaquake destroyed their town or villa in the 4th century. Archeologists have unearthed some foundations and ceramics, although the disaster's effects (together with massive redevelopment in the 1960s) make further finds unlikely

beaches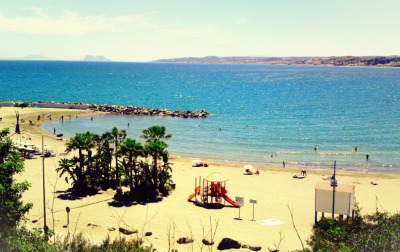 The Beaches are compared to Miami because they are so long and wide with beautiful sand and crystal clear sea. There is a beautiful boardwalk that runs along the sea front where there are many "Chiringuitos - Beach clubs" and play areas. There is a man made little bay just next to the marina where the water is very shallow and there is lots of parking which is very ideal for a family day out. 

Popular things to do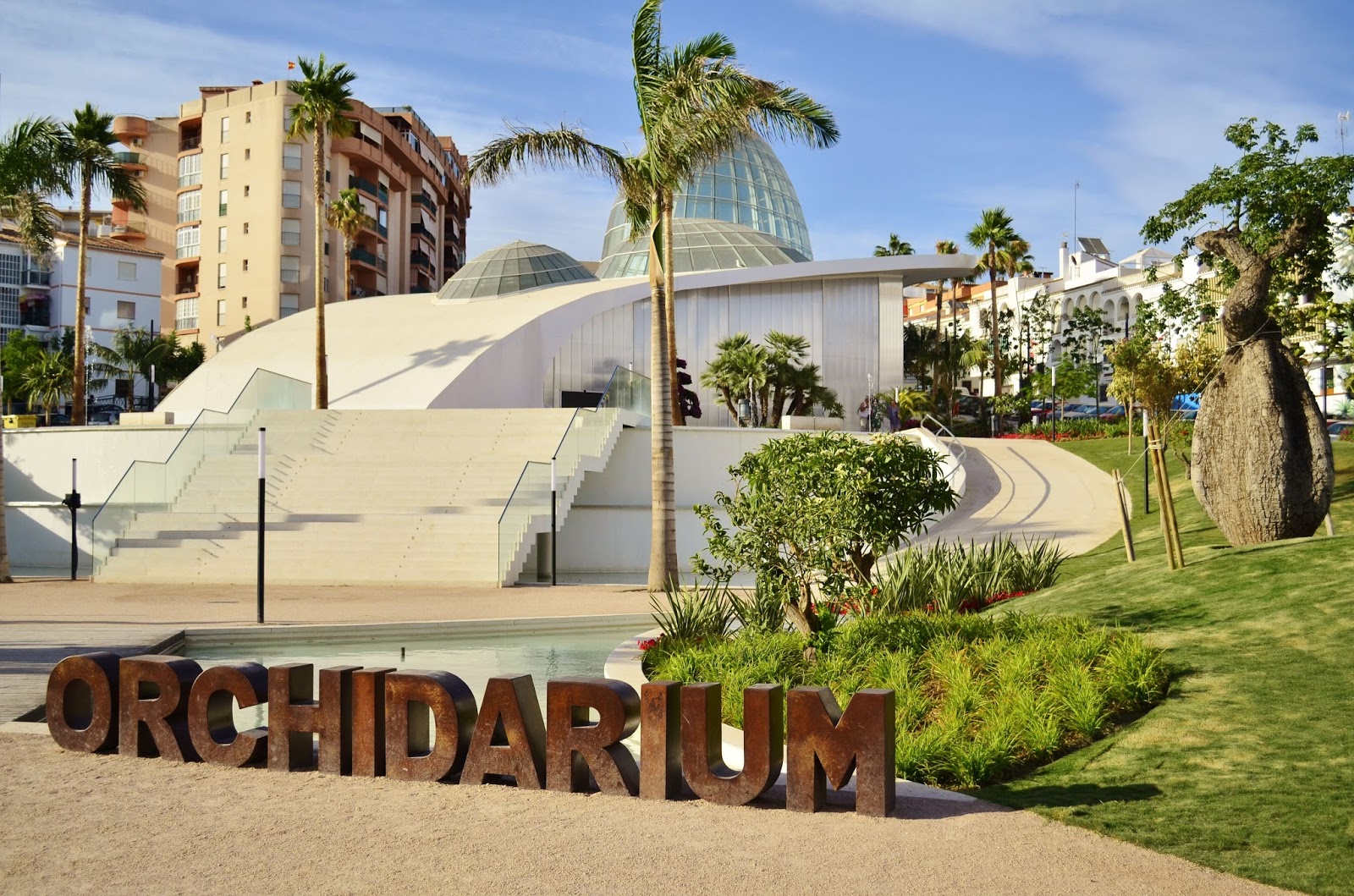 The Bullring is a big attraction for those who enjoy this sport, otherwise during summer they hold outdoor movie showings there. They also have regular concerts and dance expositions. Another venue for year round events is the "Palacio de Congresos" which is at the entrance to the village when you are driving from Marbella. There most recent built venue is this beautiful "orchidarium" that you can see in the photo.

About the streets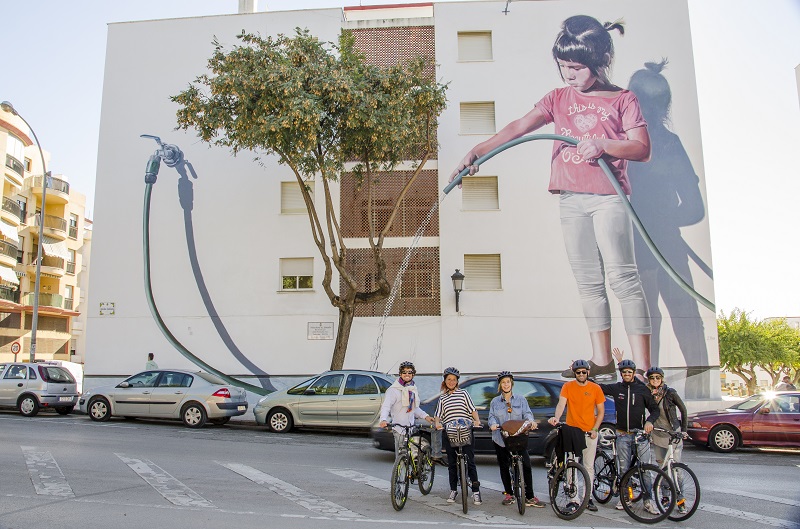 The town like many in Southern Spain was fought over by the moors and the christians until Enrique IV finally captured it in 1457. It began to built around its Church and is still growing today with its squares like plaza de Flores home to Culture Centre  and small museums and Art Galleries. Estepona's streets all have a story to tell but the cutest is the poetry streets that has about 17 poems a long the walls of various homes just off the main street which is "Calle Terraza". Not to mention the amazing street art on a number of buildings in the town just like the one in the photo on the left.

restaurants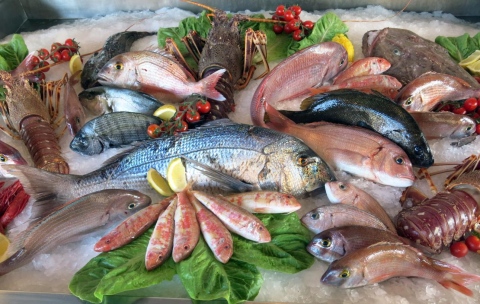 Estepona village has the best quality tapa restaurants along its cobbled streets as well as some great bistros. The port has lots to offer but the best place to get fresh fish is a restaurant called "La Escollera" on the left entrance to the fishermen port.  Out side of the town there are more elite restaurants and a high luxury comercial center called Laguna Village that offers great food experiences.

markets & shopping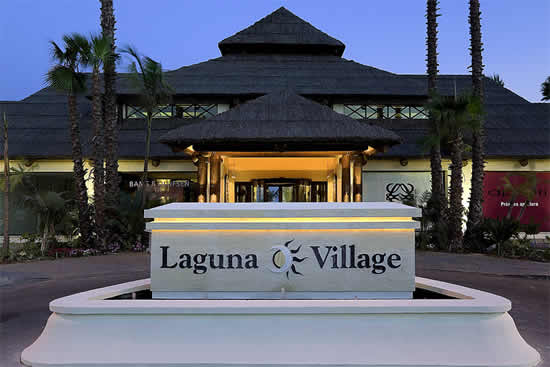 Estepona has two markets one is held on a Wednesday morning just by the big Feria ground we mentioned before where you will find everything but the best items are the fresh vegetables by local farmers. The Marina has a Sunday market where you can mooch for memories, presents, clothes, traditional Spanish terracota kitchen items and more. You will hear the local musicians playing on the streets whilst you drop the kids of to play in the Fun Park so you can sit down to a nice meal in the sun, before joining them for a ice-cream at the famous wedding cake shape building.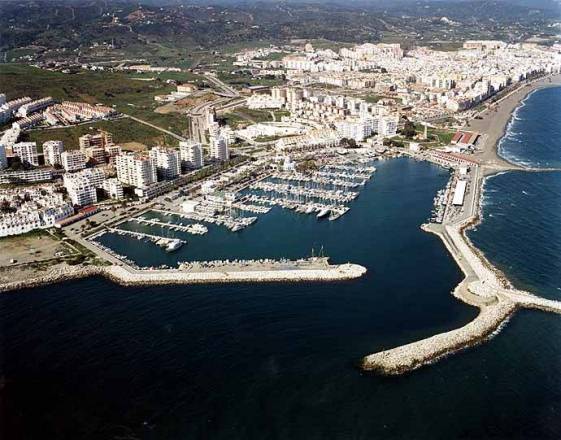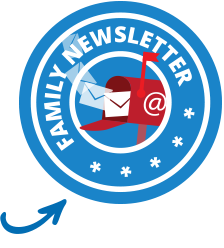 Estepona Related Articles: