| | |
| --- | --- |
| Helicopteros Sanitarios | |

Helicopteros Sanitarios offers one thing above all else - peace of mind. What differentiates them from the others is:
Their strong presence in Marbella since 1988
Wide variety of services from emergency care to paediatrics
Private fleet of emergency vehicles and multilingual infrastructure
If you live in Marbella with your family, it's easy to forget that accidents can happen anywhere and at anytime. But who would you call in the middle of the night if your children had an accident or became very ill? More importantly, would they speak fluent English? And how long would it take them to get to you?
During an emergency, seconds count. When you live in a foreign country, having to speak through an interpreter or with someone who isn't fluent in English wastes precious time. That's where Helicopteros can help.
share this page with a friend
Helicopteros Sanitarios delivers peace of mind for your family
| | |
| --- | --- |
| | Highly experienced doctors: this emergency response team is focused on international families and its staff of professional medical experts are fluent in English and Spanish. They also offer medical check-ups at their clinics enabling you to save on medical bills. |
| | The most modern medical emergency equipment: a key differentiator is that Helicopteros has the resources to continuously invest in the most advanced medical equipment on the market.  Their ambulances and helicopter fleets are equipped to world-class emergency response standards. |
| | Dental services: this facility offers a wide range of dental care from regular check ups to orthodontics, implants and surgery. If you are looking for a single clinic where you can have all of your family's medical needs addressed, contact them at their details below for an appointment. |
| | Cosmetic surgery in Marbella: you'll find that they offer a wide range of services from breast augmentation to rhinoplasty. As this is a very personal service, we recommend you contact them directly at their details below to learn more about their unique offering in this category. |
| | Multiple convenient locations on the Costa del Sol: the company has expanded its medical equipment, its fleet and infrastructure to include a wide expanse of the Costa del Sol, including: Benalmadena, Fuengirola, Marbella, Estepona, Sotogrande and Manilva. |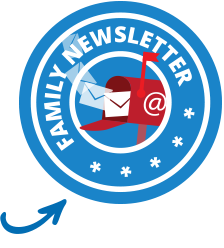 Affordable packages for individuals and families
The benefits of membership mean that you and your family have the peace-of-mind of knowing that a highly qualified medical staff will be at your side as fast as humanly possible. With membership, there's no need to delay any medical concerns you have for yourself or your family.  Simply call them anytime, 24 hours a day, and you will be responded to quickly and effectively. Medical professionals can be dispatched to your home or other location in the covered area immediately to address your most urgent needs.
Single Membership, 

€288

Couple Membership, €453
Family Membership (1 or 2 children), €509 
Family Membership (3 or more children), €530
Packages above are for 12-months of coverage.
No waiting or delays: fast, effective, affordable care
Because Helicopteros Sanitarios supports such a large number of international families on the Costa del Sol, the packages offered are tailored to meet the needs of individuals, couples and families alike.

No waiting, no worrying delays. Say goodbye to medical centres and waiting rooms. As a member you can receive care in the comfort of your own home. You'll receive personalised assistance dedicated to treating your condition and the team from Helicopteros will be there as often as you need. 
If necessary, you will be immediately and safely transported to the nearest and most appropriate hospital in one of our their state-of-the-art Intensive Care Unit Ambulances.

helicopteros sanitarios services
Since its establishment in 1988, this company has advanced to become the leader in Spain's Medical Home Care and Emergency Services. In fact, the organisation is now considered to be a world leader in the field of emergency medical care.
The staff at Helicopteros includes over 200 highly qualified operatives who have responded to over 1 million medical emergencies and requests for assistance. In doing so, they have been credited as being directly responsible for saving countless lives on the Costa del Sol.
Because their client base here is so large, the company has invested millions in world-class ambulances, transportation systems and infrastructure to insure no third parties hinder the delivery of exceptional and expedient emergency services. The company operates their own helicopter, mobile intensive care units (ICUs), ambulances and other transportation systems equipped with the latest technology in medical support systems.
medical and cosmetic services offered by helicopteros
Allergy Treatment
Anesthesiology
Cardiology
Clinical Analysis Laboratory
Cosmetic Surgery
Dermatology 
Diagnosis by Image (Radiology)
Endocrinology and Nutrition
Gastroenterology and Endoscopy
General Surgery
Gynecology 
Hematology
Internal Medicine
Maxillofacial Surgery
Nephrology
Neurology

Neurosurgery

Odontology and Odontopediatrics
Ophthalmology
Orthopedic Surgery
Otorhinolaryngology ENT
Pain Medicine
Pediatrics
Plastic Surgery
Physiotherapy
Pneumonology
Podiatry/ Podology
Psychology
Rheumatology 
Traumatology
Urology 

Vascular Surgery
allergy testing for the family in marbella
If you or a member of your family suffer from troubling allergic reactions that you are unable to diagnose, Helicopteros offers comprehensive solutions enabling you to get to the bottom of your issues. The clinical allergy testing includes:
Digestive Issues

Antibiotic Sensitivity testing
Generic testing of food intolerance
Lactose Intolerance Test (blood or breath tests)
Gluten Intolerance Test (blood test)
Generic testing of food intolerance
Allergy Issues 
All types of allergy tests, such as pollen, dust, dog or cat hair, etc…
Dermatological Issues

Contact dermatitis test (True Test) 
For details, contact Helicopteros at their details, below.
CONTACT HEADQUARTERS

Puerto Banus: Helicópteros Sanitarios, Ctra. N-340, Km. 175, Puerto Banús, 29660 Marbella

Tel: +34 952 81 67 67

Email: info@helicopterossanitarios.com

Website: www.helicopterossanitorios.com

Facebook: Helicopteros Sanitarios




---

Fuengirola: Helicópteros Sanitarios, S.A Plaza San Rafael, 10 Los Boliches, 29640 Fuengirola


Tel: +34 952 66 72 11

---

Manilva: Helicópteros Sanitarios, S.A, Centro Comercial Los Hidalgos, Local 13, San Luis de Sabinillas, 29692 Manilva


Tel: +34 951 27 67 67
Related links to Helicopteros Sanitarios
Looking for more information on medical services in Marbella? Check out Marbella Medical.