car registration spain

Car registration Spain, driving in Spain, passing Spanish ITV, transporting my car to Spain, UK or European insurance validation for Spain and the list goes on and on. Here you have a collection of many questions you may need answers to. Otherwise go ahead and ask us whatever you need to know. We are aware that finding the correct answer's can be a difficult task and that is why MarbellaFamilyFun.com is here to help you!

car registration spain - questions & answers
Have A Car Related Question in Marbella or Spain?
Share your questions with us - we'll research it and answer it for you!

What Other Visitors Have Said About Car Registration In Spain and Marbella
Click below to see contributions from other visitors to this page...

car registration spain - popular questions
Can I keep my UK registered car in Spain?
Yes, but you can only keep it and drive it in Spain for a maximum of 6 months – after that you will have to get it registered onto Spanish plates.  Remembering that throughout that time you have to ensure that the car remains fully legal with a UK MOT, road tax and insurance for the full period you intend to stay.   If you decide not to put it onto Spanish plates then you have to remove the car from Spain as you are allowed only to drive it in Spain for 6 months in any calendar year on UK plates.
Will my UK insurance cover me to drive in Spain?
Normally yes.  However, you need to check with your broker or insurance company directly if this is the case.  The majority of UK insurance companies provide you with just 90 days European cover and you may need special cover to stay longer than that period in Spain.   Whilst you are allowed to drive your car on UK Plates for a maximum of 6 months in Spain, the insurance may only cover you for half that period and this point needs confirming with your insurance company. 
Is the Spanish ITV the same as the UK MOT?
In theory yes.   However …  a Spanish ITV 'Certificate of Roadworthiness' is only legal on a Spanish registered vehicle – whilst a UK MOT certificate, is only legal on UK registered vehicles.   There are many UK car owners who think that getting their car checked annually in Spain is equivalent to the UK MOT but it isn't and it isn't legal either.   An ITV is not a 'substitute' for a UK MOT, which is the legal requirement of having the car fully road legal in its country of registration (in this case the UK), even though it's been used in Spain.
Can I register my RHD UK car in Spain?
Yes you can, but registering a car in Spain is a hugely daunting task even if you can speak fluent Spanish.   You can't find information on any website about what to do, how to do it and which order things need doing – indeed it is a minefield of frustration and bureaucracy.   Many who have tried would agree, that it is almost impossible for the man in the street to do it themselves, so why not cut the hassle and let us do it for you.   That was easy!
What happens if my UK Road Tax runs out in Spain?
Just as in the UK, you would be driving a car that is illegal.  But worse than this, if you are driving round Spain with no UK road Tax on your UK registered car, then your insurance is invalidated!  So if you get stopped by the Police and don't have a current tax disc or insurance – your car could be impounded on the spot and you may face a fine of 2,000 Euros or similar.  It makes sense to tax your vehicle online with the DVLA – or get it registered onto Spanish plates through us! 
I'm in Spain and my MOT is about to expire! 
There is only one way to resolve this issue – drive the car back to the UK (or get it transported) and get it MOT tested there for another 12 months.   You will be aware that doing such a thing is hugely expensive but the only other option you have, is to let us put it onto Spanish plates for you and you will never have to do it again!    A UK MOT is a legal requirement on UK registered cars, even though you are driving your car in Spain.  The Police know this also, so prepare to face the consequences if you get stopped! 
What happens if I get stopped by the Police in Spain?
Always be polite and recognise their authority.  It is hugely important to have all your documents with you when driving in Spain including driving license, MOT certificate, insurance documents (with proof of payment) and a certified copy of your passport.   Plus you also have to carry other things in your car: fluorescent reflective jackets, spare bulbs, 2 warning triangles and even a spare pair of glasses if you need them to drive.  These things are legal requirements in Spain.
Car Registration Spain Article provided by Paul Ripley

share this page with a friend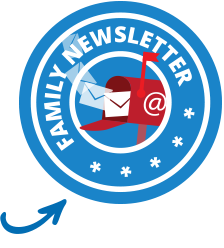 Back to top of Car Registration Spain