e-park easy parking app marbella
by MarbellaFamilyFun
(Marbella, Spain)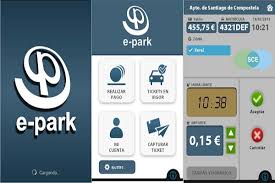 "e-park", your personal parking meter on your mobile in Spain. This application can be used throughout Spain, Costa del Sol and Marbella. With "e-park" everything is faster and a lot more comfortable.


☻ No need to fuss with change and coins.
☻ No need to walk back to the car to display paper tickets in the window.
☻ No need to worry about returning every two hours to top up.
☻ No over-paying.
☻ Access to free parking & discounts.
☻ Connect immediately via your registration plate.
☻ You can even park without paying by checking if another car in the area offers the over time.
☻ You can offer your over time to the next car.
☻ If you were to get a fine, you can cancel them with just one click.
☻ Step 1: City & enrollement
☻ Step 2: Location & time
☻ Step 3: Pay ticket
☻
Create account free of charge
☻
Tutorial: How to top up balance?
☻
Tutorial: How to view movements?
Please note this is a third party application and the web links may possible be in Spanish.