MARBELLA travel services

Marbella Travel Services includes a list of companies and suggestions for traveling to and from Marbella and the Costa del Sol.
share this page with a friend
marbella travel tips
Here you will find best travelling tips for Marbella and the Costa del Sol:
Make sure check for the best exchange rate of your home country.
Check weather be ready for scorching hot days and cool evenings by the sea.
Always make sure you carry sun protection with you everywhere you go (apply every hour).
Remember the plugs in Spain are two pins, which are different to the UK for example.
Don't forget your own specific creams and medication, you won't always find the exact same product you need.
If you have any allergies make sure you know what your eating (not everything is specified on the menu)
Make packing lists before traveling and before returning (make sure you have everything!)
Make photocopies of important documents, to avoid carrying originals when sightseeing.
Take lots of photos and back them up, you don't to loose all your memories.
Eat local foods, taste a bit of everything especially if you don't know what it is.
Talk to the locals they will show you Marbella's hidden secrets.
Articles about Travel Services in Marbella
Share your feedback or tip with us - we'd love to hear it!
Other articles about Travel Services in Marbella
Click below to see contributions from other visitors to this page...


Marbella in-Style

Marbella in-Style has solid experience in luxury travel and lifestyle services in Marbella and Costa del Sol since 2008. How is it different from others …

Costa Excursions Not rated yet
Private guided day trips from Marbella for small groups We offer unique experiences for travellers What your clients love about you: Service …

Simply-Shuttles.com Not rated yet
Simply-Shuttles.com is a specialist airport and golf transfer company on the Costa del Sol, Spain. Our luxury fully fitted, air conditioned vehicles and …
house sitting in marbella
If you're tired of paying silly prices for ridiculously small and impersonal places to stay, consider a House Sitting option. This is a great way to enjoy having a private residence all to yourself in exchange for watching over the property.
If you love pets, this is also a great option as many families who own property look for house sitters who would be prepared to stay in their homes in exchange for watching over their pets. For more details, click on the banner below for details.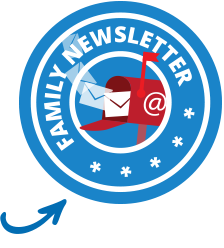 Apr 06, 19 08:07 AM

The Marbella Football Academy - a high-performance Football Camp in Marbella enabling kids from 4 to 16 years of age to develop and excel in football.

Mar 26, 19 02:11 PM

Just a quick tip if your needing a NIE Number in Marbella... I was very happy with my self, read all the websites about getting your own NIE Number in

Mar 26, 19 02:09 PM

I am an enthusiastic and experienced teacher. I taught Biology/Science/Maths in Ireland from 2005 and gained my PGCE in University College Dublin in 2012.
marbella travel services