La Canada Shopping Center
share this page with a friend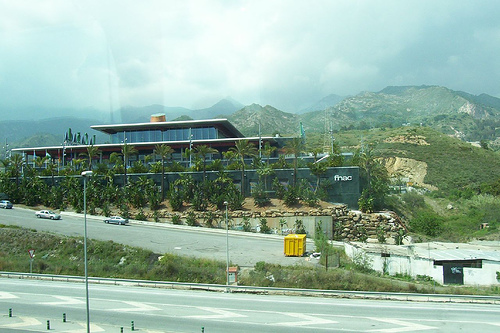 La Canada is the largest shopping centre in Marbella. It will cater to everybody's shopping needs and offers many indoor activities for the family.
You were there? Please send us your evaluation and grade. We would love to hear from your family!
With over 150 shops (fashion and accessories, electronic, furniture...), a huge Al Campo supermarket and ample free parking space, La Cañada makes shopping a pleasant experience. It also has restaurants, hairdressers, a multiplex cinema.
In addition, on the grounds of the Center, you will find a big electro-domestic store (Worten), a DIY store (Leroy Merlin), a large sport store (Intersport) and a garage (Norauto). This shopping center is also baby friendly with baby changing tables in all restrooms, large lifts and wide aisles for even double strollers, and comfortable air-conditioned facilities.
How to get there: Coming on A-7 from Puerto Banus, take the for Ojen, "Parque Commercial" and McDonalds.
Opening hours: Monday to Saturday from 10:00am to 10:00pm. La Cañada occasionally opens on Sunday during Summer, Christmas and Spanish Holidays. The cinema and restaurants are open beyond these times.
Tel: +34 952 866 134 
Red: Closed
Yellow: Local holidays
Blue: Holidays that La cañada is OPEN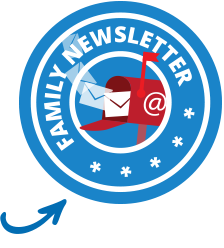 ---
Son's evaluation: I really like La Canada because there are lots of different types of stores and restaurants. They have a big cinema and a bowling center. There is also a huge supermarket called Al Campo which sells everything you need. Grade: 10
---
Daughter's evaluation: I like La Canada shopping center because there are lots of shops inside it.There is also a big cinema,bowling center and an arcade for kids and adults.In this mall you can find anything you need.There is a market inside it called Alcampo where you can find toys,clothes,food etc. Grade: 10
---
Mom's evaluation: I do most of my shopping at La Canada because it´s reasonably priced, has a large and varied selection of stores, is conveniently located and has a huge free parking lot. Although you can find some high fashion brands here such as Tommy Hilfiger and Pepe Jeans, most of the stores are priced mid-range such as Zara, H & M, and Bershka.

I enjoy shopping for food at Alcampo as the selection is huge and the prices reasonable. At La Canada you will also find some boutiques that you may not find any where else around such as Accessorize and Claire´s, which my daughter absolutely loves.

You can really make a day out of hanging out at the mall as you can do your shopping here, see a movie at the cinemas, get dry cleaning done, do your hair, repair your shoes, tailor a suit, eat at the food court, and go bowling. Outdoors there is a kiddie corner where your kids can jump on bouncy castles.

One thing I have a hard time with is the food options here. For such a large place there are few good places to eat. Unless you feel like McDonald´s or Kentucky Fried Chicken where you know what to expect, most other places here aren´t very good. The only place I really enjoy is Terra Sana and the shwarmas at Manni´s restaurant located outdoors across from the main (west) entrance. I recently discovered another place that offers shwarmas and other middle-Eastern type food. It is a little place in the corner of the first food court on the upper level before you get to the cinemas. Not sure of the name, but there´s only one place like it there. The other place I enjoy is Ben & Jerry´s ice cream. They also make wonderful cakes for birthday parties or other occasions that are filled with ice-cream and cake pastry and topped with a layer of marzipan. Delicious and a nice change from traditional cakes.

Lots of people rely heavily on La Cañada. Around Christmas time I´d avoid the mall like the plague as it gets extremely crowded as everyone gets their last minute holiday shopping done. Although the parking lot is enormous during this time you can spend hours looking for a spot. Grade: 10
---
Dad's evaluation: Shopping in La Cañada is very pleasant. The mall is modern and always well maintained. You can find anything you want, including some attractions for the children (arcade, cinema, bowling). The free, convenient parking is a huge plus. Grade: 10
---
Dad: What a super place to go for anything needed for the family. Housewares, groceries, games. strollers, children's clothes. Fnac is a nice stopover for any electronic needs and Leroy Merlin pretty much has everything needed in a DIY store.

Only 10 minutes drive from Puerto Banus. Parking on the outside can be a bit hectic - I preferred parking in the underground area. Good access by lift and keeps the car cool. Grade: 10
---
Evaluation: Go to La Canada mid week and you will see very few people in this spotlessly clean shopping mall. Huge choice of shops and cafes. Recommend the luna cafe near Zara for a coffee, Terra Sana near the entrance of Casa for carrot cake and Block House upstairs for a really good burger. Only problem here are no free seating areas for tired people who just want to sit eg grandparents or dads! If you want to sit you will have to buy a coffee.

Also annoying that the supermarket trolleys are located outside the shopping mall. This is one of the main things that stops me from using the supermarket as if I want to shop for clothes/gifts I then have to go all the way outside of the mall to get a shopping trolley for the supermarket. Daft!

Friday and Saturday evenings this place is VERY busy. Parking is free and there is a free underground car park too and underground is where the pet shop is located. Grade: 9.0
---
Girl (11 yrs): There are lots of shops and it's quite cheap. I love Claires accesories. Grade: 10
---
Back to top of La Canada Shopping Center