Terra Sana Marbella
share this page with a friend
Terra Sana Marbella prides itself on using only the best possible ingredients, and serving freshly made, lovingly prepared food. It offers eclectic California-style fare in a brightly colored artsy interior.
You were there? Please send us your evaluation and grade. We would love to hear from your family!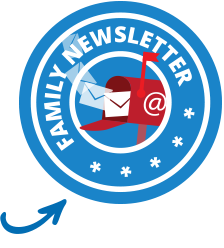 There are now 10 Terra Sana restaurants in Spain. Four in Marbella, two in Málaga, and one in Fuengirola, Estepona, Sotogrande and Madrid.
Terra Sana Marbella - Nueva Andalucía
C/ Las Malvas, Edificio On-Line,Local 8-9, Nueva Andalucia
Restaurant: +34 952 906 205
Hours: 9:00am - 12:00am (Monday - Saturday)
11:00am - 5:00pm (Sundays)


Terra Sana Marbella Express - Marina Banús
Centro Comercial Marina Banús, Puerto Banús
Restaurant: +34 952 817 977
Hours: 10:00am - 10:00pm (closed Sunday)


Terra Sana Marbella Express - La Cañada
La Cañada shopping center Carretera Ojén S/N, Marbella
Restaurant: +34 952 868 663
Hours: 10:00am - 10:00pm (closed Sunday)


Terra Sana Marbella Restaurant & Take-Away Deli - Golden Mile

CLOSED!


Avd. Principe de Hohenlohe,
Edf. Milla de Oro, Local 5, 6 & 7
Restaurant: +34 952 777 480 / Deli: +34 952 868 815
Hours: 12:30pm - 12:00am (Monday - Saturday)
5:00pm - 11:00pm (Sundays)


Terra Sana Laguna Village - Estepona
Laguna Village, N-340, Km 159, Estepona
Restaurant: +34 951 901 050
Hours: Everyday 10:00am - 10:00pm


Terra Sana Express – Parque Miramar
Centro Comercial Miramar, Fuengirola
Restaurant: +34 952 663 937
Hours: same as commercial center hours


Terra Sana - Sotogrande
Centro Comercial Mar y Sol
Restaurant: +34 956 796 931
Hours: same as commercial center hours


Terra Sana - Málaga Larios
Centro Comercial Larios
Restaurant: +34 952 369 878
Hours: same as commercial center hours


Terra Sana – Málaga Centro
C/Alcazabilla (in front of Albeniz Cinema and the Roman Theatre)
Restaurant: +34 952 607 722
Hours: Everyday 10:00am - midnight


Terra Sana – Madrid, Gimnasio Go Fit
C/ Monasterio del Paular 2 D, Montecarmelo
Restaurant: +34 91 427 64 35
Hours: 9:00am – 11:00pm (closed Sundays)
Main tel: +34 902 32 54 52
Website: www.terrasana.net/
MarbellaFamilyFun grade: 8.3
---
Son's evaluation: Terra Sana is a very healthy place. It mostly sells wraps and salads. It has different smoothies but I don't really like them. Grade: 8
---
Daughter's evaluation: I love the wraps and french fires. I also loves the desserts. The drinks are good. The waiters are very kind. Grade: 9
---
Mom's evaluation: I like Terra Sana for offering healthy choices that taste really good such as wraps, quesedillas, and a variety of salads. One thing to keep in mind is that they offer breakfast all day! Also, they have a simple kids menu that offers chicken strips, pasta and home fries.

It's got a cool funky interior and a small but cozy patio. I´ve been to all of the Terra Sanas in Marbella and am only disappointed with the one on the Golden Mile. We came here once for a Sunday brunch starving. We sat down, but weren´t waited on for a long time. We finally got our menus and still had to wait to make our order. We gave up in frustration and just left.

I also recently tried the restaurant in Elviria and was happy with the food and the atmosphere, but the service was terribly slow. This is a brand new franchise so I am sure they´re still training the staff and working out the kinks.

If you want a patio seat in Nueva Andalucia branch make sure you make reservations. Grade: 8
---
Dad's evaluation: Terra Sana is a great place for breakfast or lunch. Salad and wraps are fresh and tasty. The juices and smoothies are very enjoyable on a hot, sunny day. The restaurant in Nueva Andalucia, next to the casino, is the one we prefer for breakfast. It has an expanded menu with pancakes, french toasts... Grade: 8
---
Marita's family (Marbella) grade: 10
---
Girl (10 yrs): It is very healthy. The service is kind and fast. Grade: 10

---
Ranya's family (Marbella) grade: 8.0

---
Girl (11 yrs): Very healthy. Fresh food with a lovely taste. I like the chicken tika salad. I recommend it. Grade: 8.0
---
Back to top of Terra Sana Marbella
Back to Marbella Restaurants