La Canada cinema
share this page with a friend
La Canada cinema is located on the upper level of La Cañada shopping mall. You were there? Please send us your review and grade. We would love to hear from your family!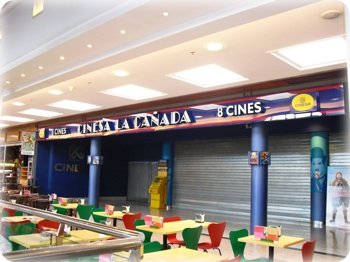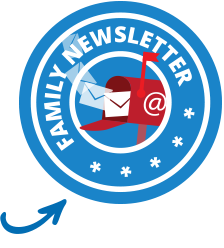 One of two major movie theater complexes in Marbella.
How to get there: La Cañada Shopping Centre, Marbella 1st floor (upper level), right off the AP-7, exit Ojen.
Tel: 902 33 32 31
Website: www.cinesa.es
For information on movies playing on the Costa del Sol in English see our English Movie page.
MarbellaFamilyFun grade: 8.0
---
Son's evaluation: The La Canada cinema is great. I have a fun time watching new movies whilst eating popcorn or candy. Although, before the movie starts, some trailers can be scary. After watching the movie, you can go shopping. But I prefer the movies in Puerto Banus. Grade: 9.0
---
Daughter's evaluation: Movies are for Spanish speaking people. It is quite boring seeing the trailers before the movie starts. Grade: 7.0
---
Mom's evaluation: The La Canada cinema offers all the latest movies, however they are usually in Spanish. My kids speak Spanish so this is not problem, but keep this in mind when you go. They love going to the cinema here as it also means a trip to Ben & Jerry's conveniently located across the cinema entrance.

The theatre rooms themselves are generally small, but I think it makes it all a bit more cozy, especially if you have little ones that get scared easily. I don't know why cinemas here and around the world see the need to crank up the volume, so be prepared. In summer bring a sweater as the AC is also on high.

The cinema is located right next to the bowling alley and an arcade, so if you want to combine two or three events it's easy to spend the whole day at the mall. A good thing when the weather isn't its best. If you want to split up, there are plenty of boutiques, hairdressers, and cafes in the mall as well as a hipermarket if you want to get some shopping done while the kids watch a movie. Grade: 8.0
---
Dad's evaluation: There are two main theater complexes in Marbella. The La Canada cinema has smaller screens, however it is conveniently located in a mall. It is easy to park and there is plenty to do before or after the movies. Grade: 8.0


To see which movies are playing on English on the Costa del Sol this week, visit our cinema listings page.

---
Back to top of La Canada cinema
Return to Marbella Indoor Activities