Morocco tour
share this page with a friend
Take a day visit or overnight Morocco tour from Marbella with the whole family. One day tours to Tanger or Ceuta from Tarifa, Gibraltar, or Algeciras all approximately 45 min and one hour or so from Marbella.
You´ve been there? Please send us your review and grade. We would love to hear from your family!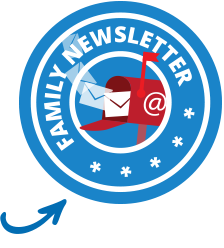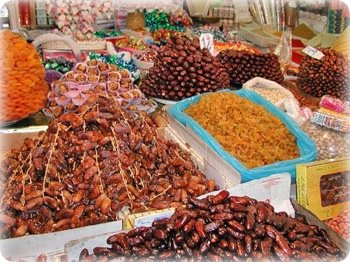 Cross the Straight of Gibraltar in 35 minutes visiting Tanger, Kasbah, and Zocco, while shopping in traditional Moroccan souks. One price of this Morocco tour includes ferry ride, guide, bus and lunch. EU citizens may visit with their national ID card, while other nationalities need passports. Various tours available.

Price: Tanger Morocco tour - Adults €60 children €30
Tel: +34 956 681 830
Useful websites for Morocco tour: www.frs.es
and i-cias.com/morocco/index.htm

Check out the advice for a One Night Tour of Morocco


Lola´s family
---
Lola: Hi everyone! I just returned from my second trip to the desert of Morocco and it has been such an unforgettable experience that I also want to share it with you.

Both times I traveled with Hassan from travel-marruecos4x4.com and the truth is that everything has been fantastic. Hassan knows the country perfectly, speaks several languages ??and is very professional. When I travel to a country that I don´t know well that the ideal is to be accompanied by someone who lives there. You learn a lot of things, and they show you the most authentic things, they know the people well, you get to live with them and like them all at your own pace, so the trip was perfect.

This last time has been exceptional. We went much further south: After the route from Marrakech through the Atlas, through the Kasbah, the palms, the gorges of Dades and Todra, we reached the desert of Erg Chebbi. There we did the route by camel across the dunes, sleeping under the stars, enjoyed the peace, silence, food, music, drums, ... What we experienced in the desert can not be explained, you must feel it and it's great!

We also went to Ramlia, a small town in the desert, next to an oasis and that was one of the most impressive things of the trip. It's amazing how they receive you, what little they have to offer you, the house, the food, the smiles of children ... everything is authentic and makes you feel super welcome. I felt so good I think I've left a bit of my soul there!

It will never stop telling my experience, so I recommend that you experience it yourself. I think back and realize I still have so much to discoever and I am sure that I will with them. Bon Voyage to all!

John´s family
---
John: One of the nicest places is Chefchaouen for a weekend break. Its very safe, traditional and hasn't been spoiled by mass tourism. You also do not get the same hassle you get in towns - particularly Tangiers. Take the ferry from Algeciras to Ceuta - walk across the border and then take a bus or taxi up to Chefchaouen. You won't regret it, Chefchaoeun is a beautiful place and is a great introduction to Morocco. If you had more time I would suggest dropping down the back of the Rif mountains to Fez. But that would need a couple more days to appreciate fully. Hope this helps!
Natasha's family (Marbella) grade: 4.0

---
Mom: Мороко. Танжир.Я считаю, что это не самое интересное место для визитов с детьми. Может быть я еще не достаточно отдохнула от Москвы и суеты. Но было очень страшно, что ограбят или дети потеряются. Мы все время находились в напряжении. Чтобы пообедать, было очень сложно найти чистое место. Мы весь день были в результате голодные. Ничего красивого или исторически интересного с точки зрения архитектуры тоже не было. Лишь сам колорит арабской страны был интересен. Да и факт, что ты в течение нескольких часов побывал в Африке и вернулся в Европу. Это не плохой опыт. Я не жалею, что мы это сделали, но посоветовать поехать в Танжир семьям с детьми не могу. В Марбелья и окрестностях много намного более интересных мест.
---
Tanger, Morocco Tour. I don´t think that this is the most interesting visit for children. Maybe I haven´t rested enough from my move from Moscow and all the hustle bustle. But it was very scary that they (the locals) grab you and that your kids could get lost. We felt we were always under pressure. It was so hard to find a place to eat and as a result we were hungry the whole day. There was nothing beautiful or historically interesting from an architectural point of view. Only the fact that we were in an Arabic country was interesting. It´s true that in a matter of hours you can visit Africa and still return to Europe. That´s not a bad experience. I don´t regret that we made this trip, but I can´t recommend taking a one-day trip to Tanger with kids. There are a lot more interesting things to see (than a Morocco tour) in Marbella and it´s surroundings. Grade: 4.0
---
Back to top of Morocco tour
Return to Marbella Excursions