cosmetic surgery Marbella

This Cosmetic Surgery Marbella page is for those looking for feedback on local cosmetic clinics, doctors, products and services on the Costa del Sol. The great news is that Marbella offers a wide range of world-class cosmetic services to suit your individual needs. This community page is where you'll find feedback from locals on what their experience has been.
Scroll down to the bottom to see what others are saying or ask a question about cosmetic surgery or a clinic that you would like to know more about in Marbella. If you have a tip on a local cosmetic surgeon or clinic, share it with the community right here. Others will be very glad to see your authentic feedback.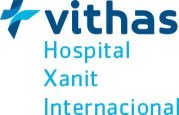 Vithas Hospital Xanit Internacional is lead by prestigious professionals at a national and international level. They have three different locations along the Costa del Sol to make sure they are always near you.

Have a question or recommendation about cosmetic surgery in Marbella or the Costa del Sol?
Do you have a question or recommendation? Share it here!
What other visitors have said about cosmetic surgery in Marbella and the Costa del Sol
Click below to see contributions from other visitors to this page...


Anti-ageing medicine

Anti-ageing medicine Discover the best treatments to help your skin regain its vitality. More and more people are looking for ways to delay the effects …

Botox clinic in Marbella

Can anyone recommend a good but not over priced botox Clinic/Doctor on the Costa del Sol? There are so many advertised here but it's important to find …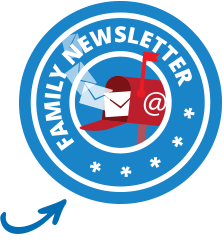 share this page with a friend - click below
 



other links related to cosmetic surgery Marbella 
Have you got a great tip on a local cosmetic surgeon, product or other service here in Marbella? You can share it on this Cosmetic Surgery Marbella page so others can learn from your own personal experience.
Choosing the right cosmetic surgeon is a very personal decision and hearing real feedback from other like-minded individuals is particularly helpful when making a decision. 
If you have any questions on how we can help, drop us a line anytime at: info@marbellafamilyfun.com. 
Buscando información en español?

 



 



Ask any question about Marbella right here!
 



Dec 05, 16 09:55 AM

Marbella creative camps are fun and a great way to keep the kids occupied whether you live here full time or looking for a weekend activities.

Dec 05, 16 09:37 AM

Marbella camps are fun and a great way to keep the kids busy. Check out our listings for summer and holiday camps on the Costa del Sol

Dec 05, 16 08:56 AM

Essential Marbella Magazine is the longest established Marbella glossy designed for residents and visitors, delivering the latest news and features on Marbella people, business, parties and events.