| | |
| --- | --- |
| vithas xanit international hospital | |
share this page with a friend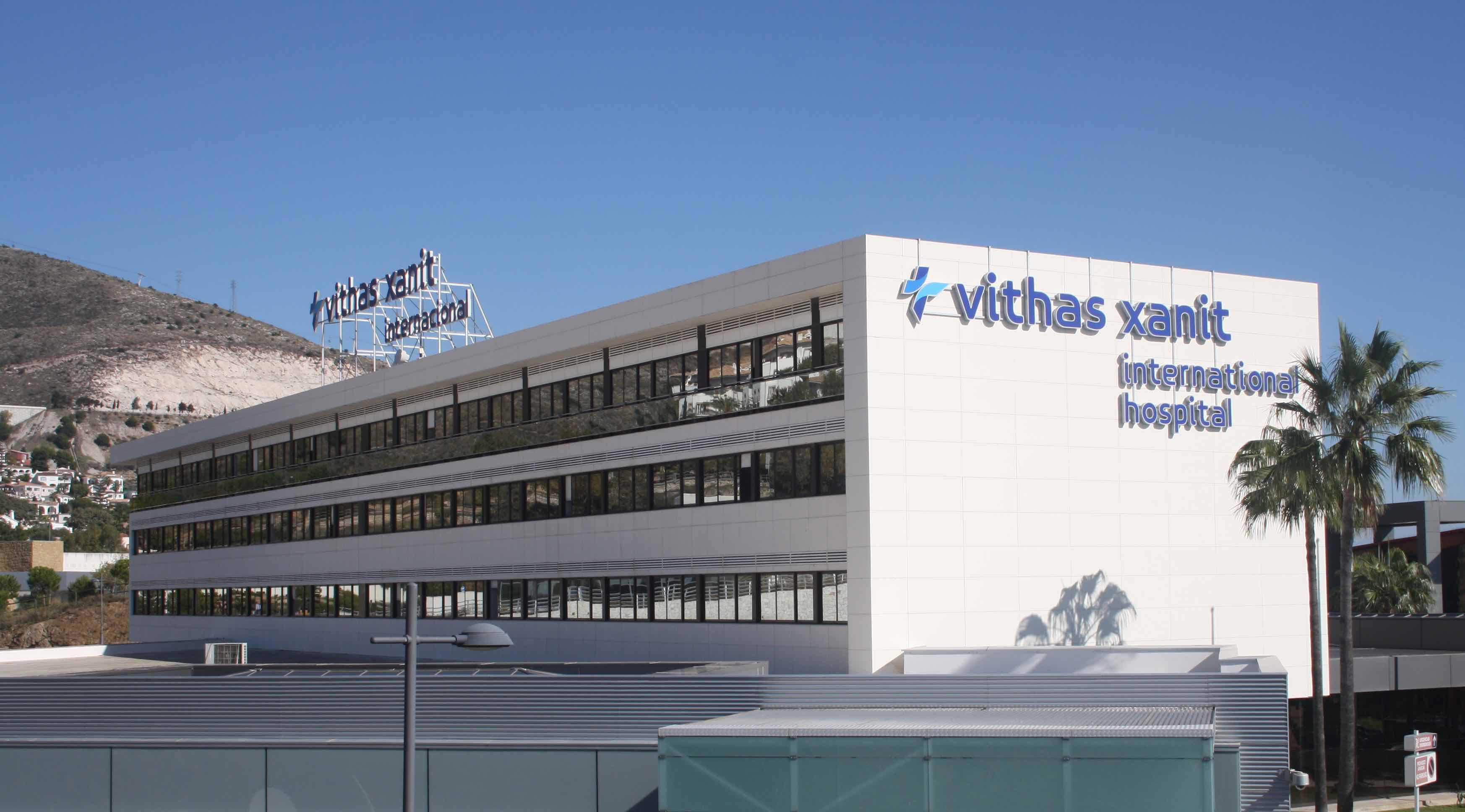 Vithas Xanit International Hospital has a team made up by more than 680 professionals of which 250 are doctors lead by prestigious professionals at a national and international level. They have 129 beds distributed over 3 floors with beds for a companion and equipped with the latest technological advances.
They are situated in the heart of the Costa del Sol, with a privileged location in the city of Benalmádena. 15 minutes from Málaga, 10 minutes from the International Airport and 20 minutes from Marbella. They have one other Location in Fuengirola and another centre in Limonar offering medical specialities.
At their centre in Malaga, in addition to offering patients the latest techniques and innovative protocols in Radiotherapy and Medical Oncology,  they also have a outpatient gynaecology, urology and dermatology, as well as a Mammogram Unit and a Oncology Unit.

What xanit hospital can offer you?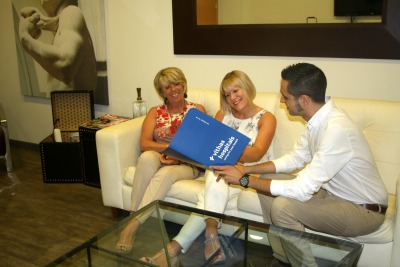 International Service: They offer you a personalized treatment, with professionals who speak 16 languages (English, Chinese, German, French, Dutch, Swedish, Danish, Finnish, Italian, Russian, Japanese, Arabic, etc.) who offer a multicultural and multidisciplinary service, not only taking into account the culture of a international patient but also their customs and knowledge about the administrative requirements of their national healthcare systems.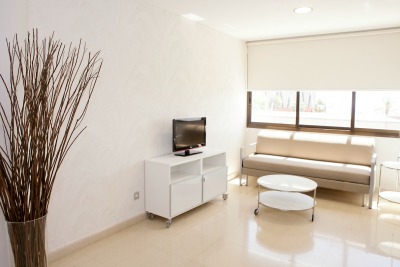 Hospitalization Service: All their rooms are singles; they have a bed so that a companion can comfortably stay with the patient and are equipped with safes, air-conditioning, digital television, internet connection and digital internal intercommunication. They also have 11 "suites" with a lounge where visits are allowed whilst recovering at Vithas Xanit International Hospital.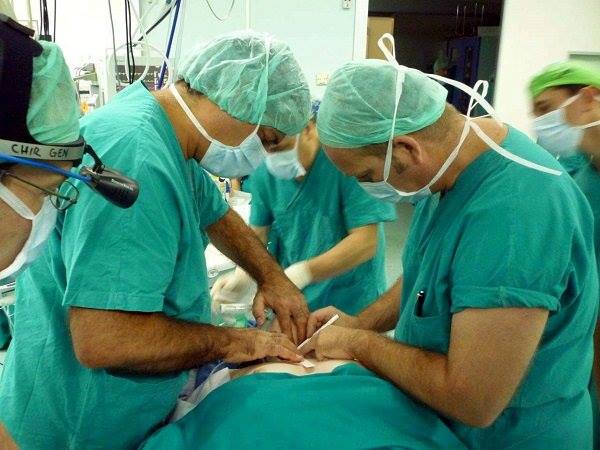 Ambulance Service: They offer a 24 hour ambulance service to go anywhere, which include cars, vans, medical helicopters and planes. This also include homes visits and emergency services where their main objective is to provide healthcare service of quality to all patients, following a multidisciplinary approach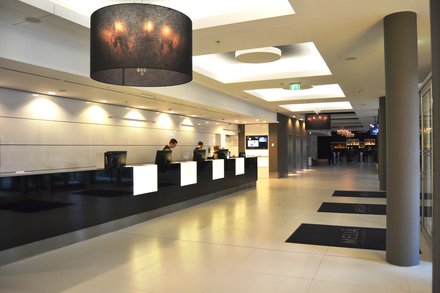 Booking Service: This is a great service they offer in addition to making each of their patients as comfortable as possible. Where they offer a booking service packs rooms for hours near Vithas Xanit International Hospital. You can make a reservation for a room in packs of 3,6,12,24,36 or 48 hours, you choose the time entrance to the hotel and paying only for what you need. 
specialities
Anesthesia and Resuscitation They have a group of highly qualified anesthesiologists attending the administration of anesthesia and preoperative and postoperative control of patients
Assisted Reproduction They offer the best assisted reproductive techniques. IVI is one of the assisted reproduction centers with improved pregnancy rates.
Cardiology Department Is a great benchmark at Xanit Hospital where they offer personalised care, fast diagnosis for any cardiovascular disease with the most advanced technology.
Clinical Immunology and Allergology They can offer the latest diagnosis techniques plus allergological and immunological treatments (vaccination).  
Dentistry which is led by Cuevas Queipo Clinic. Their team is skilled in all types of oral and maxillofacial treatments worldwide.
Dermatology / Venerology The medical-surgical dermatology and STD department at Xanit Hospital runs diagnosis and medical-surgical treatment on all cutaneous-mucous pathologies and sexually transmitted diseases as well as normal skin maintenance using the latest dermo-cosmetic treatment.
Diagnosis by Imaging and Nuclear Medicine Their Department of Radiology and Nuclear Medicine offers the best imaging technique to obtain the most accurate diagnosis, equipped with the latest technology.
Digestive System They work on all aspects of this speciality, diagnosing as fast as possible and effectively treating the different diseases.
Ear, Nose and Throat ENT is the medical speciality covering prevention, diagnosis and both medical and surgical treatment of ear, nose, throat and neck diseases
Emergencies At Vithas Xanit International Hospital emergency services offer adults and pediatrics 24 hours.
Endocrinology and Nutrition Their Endocrinology Unit is specialised in very frequent disorders including thyroid diseases, diabetes, obesity dyslipidemia, and being in charge of dealing with the problems of ductless gland. There also is an area where a dietitian Nutrition Consultant for the development of personalized diets.
Family Practice Having a doctor you can always count on is personal.
General Surgery The General Surgery Department uses the most advanced technology to offer cutting edge resources and the latest generation equipment for each treatment, not forgetting a human and personal touch for each patient.

Gynecology and Obstetrics The postgraduate training program for both aspects is unified. This combined training prepares the practicing OB/GYN to be adept at the care of female reproductive organs' health and at the management of pregnancy.
Haematology Which is the branch of medicine covering the blood and its derived diseases. This speciality includes, among others, diseases that affect red blood cells, white blood cells, platelets and diseases that affect coagulation
Hair Transplantation Unit. Our Hair Transplantation Unit employs the latest available techniques in hair recovery and restoration.
Hepatology This the area that takes care of all diseases related to the liver and at Vithas Xanit International Hospital we have broad experience in treating chronic viral hepatitis (hepatitis B and C) as well as diagnosis and treatment of complications for chronic hepatopathies including handling hepatic tumours. Working with prestigious professionals from different areas of knowledge including Digestive Surgery units, Image Diagnosis and Interventionist Radiology unit, Oncology, etc. mean that...
Hyperbaric Medicine  Is the medical use of oxygen at a pressure higher than atmospheric pressure. At Vithas Xanit International Hospital we use it in a latest generation Hyperbaric Chamber including the most avant-garde technical innovations, so treatments can be carried out effectively, safely and comfortably.
Intensive Medicine The Vithas Xanit International Hospital Intensive Care Unit (ICU) is equipped with the most advanced technology to give the most appropriate response to patients' needs.
Internal Medicine This speciality covers a significant number of areas of knowledge from medical specialities to be able to give a more complete care package for each case, particularly when medical problems emerge in different organs.
Laboratory Vithas Xanit International Hospital was set up to offer you the very latest diagnostics and the most advanced technologies on the market.
Maxillofacial Surgery This is a speciality focussing on rehabilitation of congenital and acquired diseases of the cranium, face, head and neck, oral and maxillary cavity where the acquired pathology might originate from a tumour, trauma, via degeneration or aging. 
Medical check-ups Prevention is the best cure for any type of disease so we offer different medical check-ups depending on your needs: from an overall view of your state of health up to detecting specific pathologies.
Medical physics unit The Vithas Xanit International Hospital Radio-physics Unit is in charge of planning, application and research into physics techniques and procedures used in medical examinations and treatments that imply the use of ionising radiation, quality control for equipment and facilities used plus radiological protection for the patients. 
Nephrology / Haemodialysis  The Nephrology Area at Vithas Xanit International Hospital has 2 interrelated departments (Reference Section of Nephrology, Hypertension and Vascular Risk Section of Hospital) which encompass most areas.
Neuroscience Xanit At Vithas Xanit International Hospital, we tackle the area of Neurosciences across all disciplines to cover all fields.
Oncology. Vithas Xanit Oncological Institute We are there for you when you most need us. Cancer treatment is generally a long 'fight' and so we wish to be by your side guaranteeing access and knowledge of the latest progress and offering you maximum psychological support and making your road to recovery as easy as possible.
Ophtalmology We use our eyes to see life and so Vithas Xanit International Hospital has developed a highly influential Ophthalmology Department in this area. Our strong vision care programme has made us the first private hospital in the province to have a surgery for evaluating and treatment of poor vision.
Orthopaedic Surgery, Trauma and Sports Medicine Our Orthopaedic, Trauma and Sports Medicine Department has a great human team to offer you the best, up-to-the-minute techniques to treat any kind of musculoskeletal system condition.
Paediatric Surgery Our Paediatric Surgery department, offering a 24/24 emergency surgery service, has a wide-reaching service portfolio (paediatric surgery for babies, toddlers and neonatal surgery).
Paediatrics Our Pediatric Area features the latest techniques and the most advanced treatments to care for children. We also have a new Pediatric Emergencies 24 hours. For us, avoid the pain of children is a priority and we use modern diagnostic tests to minimize analytical.
Pathological Anatomy Using morphological techniques, we study the causes, development and consequences of diseases.
Physiotherapy and Rehabilitation Our goal is to improve your quality of life. So in Vithas Xanit International Hospital we have a team of professionals specialized in different areas of rehabilitation that integrate both a shed as a more innovative conventional and alternative physical therapy seeks balance in physical, mental and emotional.
Plastic Surgery We want you to feel good and so we are making the latest medical technology available for you. Because if you look good on the outside, you'll feel good on the inside. 
Pulmonology Pulmonology is the medical speciality that studies respiratory system diseases. Our Pulmonology Service aims to offer complete care for prevention, diagnosis and treatment of diseases related to respiration. 
Radiological Protection The Vithas Xanit International Hospital Radiological Protection Service includes functions such as ensuring radiological safety when using radiation for health purposes, designing and managing radioactive and radio-diagnostic facilities on aspects of Radiological Protection and implementing programmes to guarantee and check quality of the equipment and its applications.
Rheumatology Our medical experts in rheumatology are characterized by high scientific and technical quality. They are dedicated to clinical disorders of the musculoskeletal and connective tissue, covering a large number of rheumatic diseases.
Thoracic Surgery In the Thoracic Surgery unit we have developed complete, high quality care throughout the pulmonary surgical pathology, with a multi-disciplinary focus on lung cancer. 
Urology Urology is the medical-surgical speciality covering study, diagnosis and treatment of pathologies that affect the urinary system, suprarenal glands and retroperitoneal glands of both sexes and the male reproductive system, with no age limit.
Vascular Surgery Our Vascular and Endovascular Surgery Department is characterised by providing quality care with a personalised touch. 
 

CONTACT: Benalmadena

Avenida de los Argonautas, s/n Benalmádena (Málaga)

Tel: +34 900 200 116

Email: info@xanit.es
CONTACT: Fuengirola

Avda. Ramón y Cajal - Edificio Beroe. Fuengirola (Málaga)

Tel: +34 952 477 310


Email: info@xanitfuengirola.es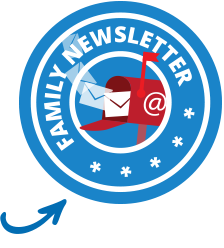 Related Pages