Swans International Sierra Blanca
share this page with a friend
Swans International Sierra Blanca is a new international secondary school located just outside the centre of Marbella.
You attend Swans? Please send us your evaluation and grade. We would love to hear from your family!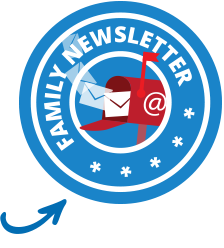 Swans secondary school has grown from Swans School - a primary school which opened in 1971. It offers a broad and balanced curriculum - delivered in English - which is based on the National Curriculum taught in England and is a candidate school for the International Baccalaureate Diploma.

Location: c/ Lago de los Cisnes s/n, Urb. Sierra Blanca, Marbella
Tel: +34 952 902 755
Website: www.swansschoolinternational.es
Swans Primary School: reviews and information

Swans International School Calendar 2011 - 2012.

Check the Marbella school uniform forum to easily request, exchange, donate or sell outgrown uniforms.

Hot Swans topic! Have you been cyberbullied or know of someone who has? Share your experiences in our cyberbullying forum. Read cyberbullying articles to know how to avoid cyberbullying and what to do if you´ve been bullied.
Family grade: 7.2

Anonymous Family grade:
---
Mom: I just switched my daughter from Mayfair to Swans one month ago , also because I found that the level of teaching wasn't up to my standard. When I had a look at Swans and saw what they offered there for the same money I felt cheated by Mayfair. Mayfair should be costing half if you compare the installations, there is just no comparison.

There were lots of thefts in Mayfair, mobiles, mp3 etc. Kids smoking in the breaks, teachers looking the other way.

I can only tell you that I am over the moon with Swans, they seem to be much more professional, they have more home work and they need to study more then in Mayfair, but that's ok, they are in school after all to study and learn, right? Over all I wish that I send her to Swan's sooner, can only recommend this school! Grade:
---
---
Spanish mother´s Family grade: 8.0
---
Mom: My kids are at swans in yr 6 and yr 8 for the first year.All I have to say about the school is positive, my kids are very encourage to study and very challenging.They have adapt very rapidly and goes very happy to school.what else can i ask for? spanish mother. Grade: 8.0
---
Silvia´s Family grade:
---
Mom: My daughter has been at Swans since the age of 3, she is now in Year 6 at the secondary school, the bilingual education she is receiving is fantastic. She is very happy at school and her grades are excellent. I would recommend Swans to anyone! Grade:
---
Back to top of Swans International Sierra Blanca
Write your own review about Swans International School
Return to the Marbella schools
Apr 06, 19 08:07 AM

The Marbella Football Academy - a high-performance Football Camp in Marbella enabling kids from 4 to 16 years of age to develop and excel in football.

Mar 26, 19 02:11 PM

Just a quick tip if your needing a NIE Number in Marbella... I was very happy with my self, read all the websites about getting your own NIE Number in

Mar 26, 19 02:09 PM

I am an enthusiastic and experienced teacher. I taught Biology/Science/Maths in Ireland from 2005 and gained my PGCE in University College Dublin in 2012.