Cyberbullying 
share this page with a friend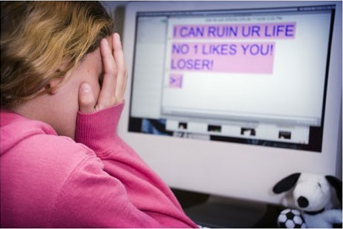 Cyberbullying is a serious issue. We at MarbellaFamilyFun.com, like any other family, have children that are using internet, social networking websites and are starting to use mobile phones. We encourage our own children and other kids to learn how to use internet, a technology that will be essential to their future.
The internet is a powerful tool that opens the world to many opportunities such as networking and fun activities. However, like any technology, it can also have a dark side if not used properly. The good news is that there are tools that can help parents protect children from malicious behaviour.
Last year, our family witnessed a few examples of the improper use of internet by students from some Marbella schools. Therefore, we decided to create this space in order to raise awareness about cyber-bullying and encourage both parents and children to share their experiences and ideas on this issue. This will, hopefully, help us all learn how to avoid cyber-bullying and/or how to deal with it if we become a victim.

Cyberbullying Forum
Are you a victim of cyberbullying or know of someone who is being bullied? Are you a cyberbully or know of someone who is? It is helpful to share your stories and experiences with others. Often times it is good to just "get it out" and in the open rather than bottle things up inside.

Your story may help others cope with their own experiences of cyberbullying and may generate a useful discussion on the topic.
What Other Visitors Have Said
Click below to see contributions from other visitors to this page...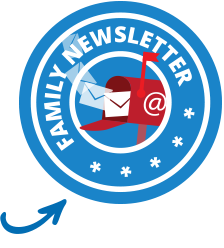 have a question or comment about cyberbullying?
Educate and protect our children
This page is a resource to help educate and protect our children. Please follow the three steps below to get the most our of this page.
1. The first part is a general resource area about cyber-bullying where we post general articles and special contributions from relevant resources. Read these articles to arm yourself with knowledge.

2. The second part below is a forum where our readers may post their own experiences on cyber-bullying and/or comment on them. We encourage our readers to make comments and develop a positive dialogue. Get involved to help yourself and others.
3. Share this page and these resources with all of your friends who have children who use the internet, mobile phones or two way technological devices.
Cyberbullying: resources and related articles
One way to fight bullying? Take courses in self defense like jiu jitsu. Check out this video to see how it can help! 
Why parents hate social networking sites

Share this resource
Please share this cyber-bullying resource on social media. It is easy, just click the Facebook, Google+, Twitter or Pinterest icon on the upper left side of this page. If you would like to share it with multiple resources instantly, click the + symbol on the upper left and you will see all the social media resources you can share with.  With your help we can help to address this issue and help many kids on the Cost del Sol and abroad with understanding how to use the internet safely.