marbella Wedding venues
share this page with a friend
The Marbella Wedding Venues guide offers you the latest updates on recommended venues for weddings and parties in Marbella and the Costa del Sol.
There are literally hundreds of wedding venues in Marbella and many have catered for weddings ever since the romantic coastal town was discovered by the rich and famous back in the 60s. Wedding venues in Marbella differ greatly in price, quality, size and popularity, but we have selected the venues that were the most popular in our survey, or the most unique we could find online, as well as venues that really focus on weddings and allow you to celebrate your big day in style.
recommended wedding venues in marbella
Have a question or tip about wedding venues in Spain?
Share your question or tip with us - we'll research it and answer it for you!
What other visitors have said about wedding venues in Spain
Click below to see contributions from other visitors to this page...

Deposits
When booking a wedding venue in Marbella the general norm is that you pay a deposit to hold the day of your wedding. It is not unusual for that deposit to be as high as 30%. This deposit is generally non refundable as the venue holds the date for your wedding and needs to decline other interested couples. The rest of your final payment usually needs to be paid up to a week before your wedding so you will have nothing to pay afterwards, however some venues will allow a 10% outstanding charge to be paid after your big day.

Tipping staff
When booking a venue with staff, it is usual to calculate a staff gratuity into your budget. This is generally around 5% of your food and drinks bill and should be paid directly to the manager in charge. Gratuities are compulsory and you decide what you would like to leave the staff. Some venues try to include it in their price, but you can always contest this and tell them you will leave a tip after the event. 
Many couples have been known to ask for the tip to be removed from inclusion in the final bill and prefer to give a tip to the staff personally, to make sure it goes to the right people!
music restrictions
Many venues will have certain music restrictions which we advise you find out about before you pay a deposit. If a venue is in a residential area the chances are that the music needs to stop at midnight or you have to move inside. Many hotels have the same problem, due to hotel guests needing their sleep, and you often get shown into a banqueting room after midnight to continue the festivities there.
Some venues however are a little further away from the residential areas and allow you to play music until 2am or sometimes even later. We have asked venues about their policies and their answers can be found in this chapter, however, as with anything in Spain, policies change so make sure you double check before you book!.

ceremony areas
If you choose to hold your actual ceremony at the reception venue of your choice, make sure you see the area first before you book. The venue might be located at the water's edge, but this does not mean they have a licence to hold ceremonies in the sand. Check this out beforehand so you are not disappointed.
outside caterers and suppliers
Some venues will tell you that you can't bring your own decorations or caterers. They might have their own list of suppliers that they ask you to work with so we suggest you ask for a list of those suppliers before you book to make sure their quality is up to scratch for your wedding. And, if you don't like the look or feel of the supplier recommended by the venue, speak your mind! 
If you book early enough you might be able to switch suppliers, or find another venue altogether, but don't feel you are stuck with the caterer your venue provides. It is your wedding, you have to be happy!

tastings
Always ask for a menu tasting, and that includes the wine! This is one of the most important
factors of your wedding. The food needs to be perfect and you need to feel sure that the restaurant or caterer can provide what you have in mind. Some venues or caterers might ask you for a tasting fee if you have not yet put a deposit down and this is absolutely normal. They would otherwise just be giving away free food to potential brides all day! Most venues, however, will deduct the price you paid for your tasting from your wedding bill if you confirm with them though, and if they don't, ask! They should have no problem with doing so.
Menu tastings can be done as many times as you like; don't feel that you can't ask for a second tasting if the first one wasn't to your liking. Again, you might be asked to pay, but what is €50 to ease your mind against an unsatisfactory €5,000 wedding banquet?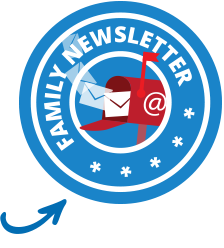 links related to marbella wedding venues