Danzart Marbella
share this page with a friend
Danzart Marbella is one of the best dance groups around in Marbella. You were there? Please send us your evaluation and grade. We would love to hear from your family!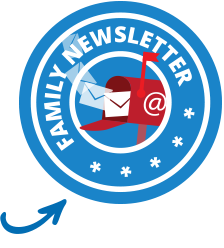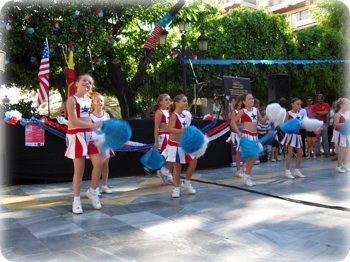 Karen Guarnieri leads Danzart Marbella in dance productions throughout Marbella and the Costa del Sol. Her students learn a repertoire of various dance styles from Latino to funk as well as cheerleading. A qualified dance and fitness instructor from for the last 20 years, Karen is the first qualified cheerleading instructor in Spain and inspires students all around. Classes are divided according to ability level.

Location: Laude International School San Pedro de Alcantara
Hours: Everyday 4:30-5:30 (depending on ability)
Price: €110/semester (classes twice a week)
Tel: +34 607 564 265

See their latest production: The Wizard of Oz
Other shows: The King of Lions
Cats

MarbellaFamilyFun grade: 10
---
Son's evaluation: Grade:
---
Daughter's evaluation: I have done Karen´s cheerleading classes and they were really fun. We have done lots of shows in front of quite a big audience. I always like the uniforms Karen chooses for us. I like the way she teaches because she makes everything perfect and she would never let us perform if we were not ready for it so that we always look great when we do. Even though she is strict she makes our classes really fun, and is always inventing something new for us. Grade: 10
---
Mom's evaluation: Danzart Marbella has put on some of the best productions I´ve seen in Marbella by young dancers. My daughter has attended Karen´s cheerleading classes for several years and has improved tremendously.

I have helped out at the school and outdoor events and am always amazed at the organization it takes to put on a show and Karen is definitely organized. She is a talented choreographer who takes inspiration from musicals, songs, or even costumes. She spends an incredible amount of time thinking about and coordinating the choreography, costumes, lighting, music and dancers to make the best show possible and have her stars shine. She is well connected in the area and always finds an opportunity for her Danzart Marbella dancers to strut their stuff and get onstage experience. I´ve even seen children with terrible stage fright just get out there and put on a spotless performance.

Danzart classes are taught solely by Karen who is very talented in her field and has the perfect balance of positive encouragement and strictness. Her students learn to be disciplined in a way you could never imagine. Karen takes her classes seriously and so do the students who come to learn to be the best that they can be.

Danzart Marbella offers I.D.T.A (International Dance Teachers Association) exams every semester for a small extra cost. An I.D.T.A. examiner is flown in from the UK to assess each child or group of children. Your child receives a number grade (percentile) and mention (honors, highly commended or commended). This is a good way to motivate children and have their levels assessed for you to see their progress. It gives them something to work towards in addition to a show. Exams are also important if your child is planning on attending a dance school in the UK in the future.

Danzart classes are held twice a week after school at Laude International School in San Pedro, however the Danzart classes are open to the public. The school is relatively new and has a nice large room with mirrors where the kids practice. Parents are welcome to stay around the school area or you can head out to the Nueva Alcantara Padel and Tennis Club just down the road and have a coffee there while you wait. There is also a nice boardwalk at the San Pedro beach nearby where you can have a stroll.

Although classes are taught mainly in English, Karen, a Gibraltarian, is multilingual and can accommodate both Spanish and English speakers. Grade:10
---
Dad's evaluation: Grade:
---
Back to top of Danzart Marbella
Return to Schools/Camps
Apr 06, 19 08:07 AM

The Marbella Football Academy - a high-performance Football Camp in Marbella enabling kids from 4 to 16 years of age to develop and excel in football.

Mar 26, 19 02:11 PM

Just a quick tip if your needing a NIE Number in Marbella... I was very happy with my self, read all the websites about getting your own NIE Number in

Mar 26, 19 02:09 PM

I am an enthusiastic and experienced teacher. I taught Biology/Science/Maths in Ireland from 2005 and gained my PGCE in University College Dublin in 2012.