Back to School in Marbella
share this page with a friend

Discover all you need to get your kids prepped to go Back to School in Marbella. Click on any link below to get detailed information and reviews.
BACK TO SCHOOL in MARBELLA - TOP TIPS 
After a long hot summer, back to school in Marbella is about to be back in session. As the tourists go home and the weather cools down, the residents in Marbella return to the their family routine.
Regardless if your kids go to public, private, Spanish, British, German, International, kindergarten, primary or secondary, there are all things we have in common... we are all planning for the coming school year
This page will help you with all of your Back to School needs in Marbella an the Costa del Sol. Here you will find school-related calendars, school listings, information on where to buy school uniforms and many other resources to get you and your family ready for the new academic year.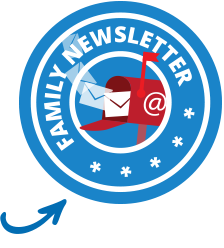 All your family needs to go back to school in Marbella
---
School Calendar


Spanish School Calendar We have provided here some useful information on the Spanish school calendar issued by Europes School Holidays page. 

Marbella Family Fun Calendar of Events Our Marbella Calendar of Events is a great way to keep up to date on all the latest events and happenings taking place in and around Marbella and the Costa del Sol.
School Listing

Costa del Sol School Listing Marbella schools offer great education to all international residents and visitors. So, if you are becoming attached to the Costa del Sol and are thinking about spending more time in the area with your children, click on the link to get detailed reviews of Marbella international schools and kindergardens.
School Supplies and Uniforms
After School Activities and Clubs

After School Activities and Clubs From Marbella dance schools to football clubs, the Costa del Sol has a lot to offer. We have categorized our groups into four different areas of interest to help you find your way - Sports, Dance, Music & Art and Other Clubs.
Comment on this page or make a suggestion.
Jan 23, 19 02:10 PM

The Marbella Football Academy - a high-performance Football Camp in Marbella enabling kids from 4 to 16 years of age to develop and excel in football.

Jun 11, 18 11:26 AM

Broadway Bootcamp Marbella provides kids with the triple threat Broadway experience acting, singing, and dancing

Jun 11, 18 09:57 AM

Marbella camps are fun and a great way to keep the kids busy. Check out our listings for summer and holiday camps on the Costa del Sol