Public Holidays in Spain
PUBLIC HOLIDAYS IN SPAIN - When living or vacationing on the Costa del Sol it is important to be familiar with the Spanish public holidays. These public holidays in Spain are taken quite seriously by local businesses and most stores and shops will be closed to observe the holiday. Make sure you fill the refrigerator and get whatever supplies you need before the holiday to avoid disappointment. I have driven all the way to IKEA to find it all locked up due to local holiday. Very disappointing indeed.    

share this page with a friend
SPANISH NATIONAL HOLIDAYS
January 1st: New Years Day
January 6th: Three Kings Day or Epiphany
April 14th: All Saints Day
May 1st: Day of the Worker
August 15th: Assumption of Mary
October 12th: Spanish National Day
November 1st: All Saints Day
December 6th: Constitution Day
December 8th: Immaculate Conception
December 25th: Christmas Day
December 26th: Nativity of the Lord
ANDALUCIAN LOCAL HOLIDAYS
February 28th: Andalusia Day
June 11th: San Bernabé
June 23rd: San Juan
October 19th: San Pedro Alcántara
November 1st: All Saints Day
December 6th: Constitution Day
December 26th: St Stephen's Day
OTHER RElevant Dates
January 2nd: New Year's Subsitute Day
February 14th: Valentines Day
March 11th: Mothers Day UK
March 17th: St Patrick's Day UK
March 19th: Fathers Day SPAIN
March 25th: Good Friday UK
March 28th: Easter Monday UK
April 1st: April's fools Day UK
April 14th: Good Friday UK
April 17th: Easter Monday UK
May 7th: Mothers Day SPAIN
May 1st: Early May bank holiday UK 
May 29th: Spring bank holiday UK
June 18th: Fathers Day UK
August 29th: Summer bank holiday UK
November 5th: Guy Fawkes Night UK
December 26th: Boxing Day
December 27th: Christmas Substitute Day
Dates provided by the Junta de Andalucia official page.
What do you do if you need to buy something on a public holiday in Spain?
Open Cor -  OpenCor is a convenience store open 18 hours a day 365 days in the year. This is El Corte Ingles' answer to convenience shopping. It is ideal for last-minute or gift purchases. It offers a fast, convenient and quality way to buy food, press, toys... in all neighborhoods.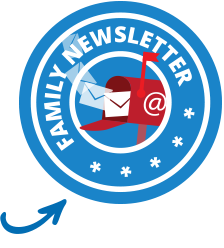 Do you have a public holiday event you'd like the Marbella community to know about?  We'll post it here absolutely free as long as its relevant to our family-focused content.  Enter the title of your event in the field below and follow the instructions.  Don't forget to include key information including: date of the event, time, location and any other details you feel are relevant for the community to know.  
Looking forward to hear from you!
Do you know of a great Holiday Event? Tell us about it!
We'll share your event with the community absolutely free when you follow the directions, below.
Holiday Events in Marbella and the Costa del Sol
Click below to see details about events posted to this page...