Hipercor is a large, fancy supermarket located inside El Corte Ingles in Puerto Banus. You were there? Please send us your evaluation and grade. We would love to hear from your family!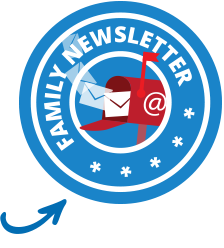 This food store is positioning itself as the supermarket for demanding consumers, by offering higher quality and a wider variety of products and services. Among other things, it has a very impressive fresh seafood display. Hipercor is also baby friendly with baby changing tables in all restrooms, large lifts and wide aisles for even double strollers, and comfortable air-conditioned facilities.

How to get there: Calle Ramón Areces, in Puerto Banús.
Schedule: Monday thru Saturday from 10:00 to 22:00 in winter - Monday thru Sunday from 10:30 to 22:30 in summer.
Tel: +34 952 909 990

Customer Service (open every day)
Tel: +34 901 122 122
Email: servicio_clientes@hipercor.es

Online Purchases (open 9:00am - 9:00pm) Tel: +34 902 667 072 Email: clientes@hipecor.es
Website: www.hipercor.es
hipercor reviwes
Daughter's evaluation: My mom comes here a lot, but I usually find it boring. I like the toy section although most games are more for little kids. I also enjoy the electronics section and bookstore.

We go to the bakery when we need bread and oncein a while we get a little pastry. There are some cakes near the bakery that look cute but we never get any. The ham and cheese are very good and you can taste them before you buy it.

You can get stuff to get ready for school. I got my backpack for school this year there. They sell a lot of food here but they also have baby stuff, clothes, shoes, etc. Grade: 8.0
---
Mom's evaluation: I often combine Hipercor and El Corte Ingles into the same meaning. Although they are separate stores, they are located in the same building and are connected in many ways. For example, I have an El Corte Ingles card that I use for my purchases and it works equally in both stores.

They mostly offers food, but also has a range of low-priced clothing, as well as an electronics section, appliances, pet department and bookstore. Hipercor offers unusual brands from all over the world that you may not find anywhere else in Marbella. There is a special Jewish and international food section that has everything from hummus (several kinds!) to seaweed for sushi rolls. You can find Halal, ecological, biological, and kosher products here as well. They are also expanding their health food section that offers wheat free, lactose free, gluten free and soya products. It´s the biggest I´ve seen on the coast so far. These types of specialty food products are more pricey and thus I always walk out with a huge bill.

The parking lot is very convenient and has several entrances. Often I have problems with my parking ticket. Machines may break or the machine isn´t able to read my card (parking is free when you use the El Corte Ingles card). In this case you can either buzz the information button on the machine to complain or go directly to the barrier when you exit and press the button on the exit barrier to complain. So far, they always open for me without much or any explanation at all. Grade: 10
---



Robert´s family (Kyiv, Ukraine) grade: 8.0
---
Dad: If you're looking to stock up for the week on groceries, this is the way to go. This hypermarket, located below El Cortes Ingles in Puerto Banus, has it all (and then some). Whether you're looking for groceries, mobile phone cards, white goods - you'll find a wide selection at good prices at Hipercor.

Parking is tricky, though. Keep in mind that it is located on the ground floor of El Cortes, not the basement when parking. Grade: 8.0
---
Deniz´s family (Marbella) grade: 8.0
---
Mom: I have a two month old baby now and I get a lot of baby things from Hipercor such as Dodot diapers (my favorite), Avent bottles, baby food (Nestle, Hero) and other baby stuff. You can find nearly everything here.

I also really like Mothercare that recently opened in Plaza Mayor shopping center in Malaga, which is near IKEA. There are a lot of things that you can find there that you can´t find anywhere else in Marbella. I really like the fact that you can buy baby clothes according to the baby´s weight as opposed to only their age. When babies are small you find big differences in the size of clothes. They´ve also got a great selection of prams, buggies and push chairs.

I like the brand Deliplus that makes shampoos, creams and such for babies that you can find at the supermarket chain Mercadona. It´s really affordable in price and the quality is just fine.

I love the fact that you can now buy Stokke baby furniture at El Corte Ingles. I love this brand as it´s great quality and grows with your child. There is also another similar brand called Flexa which also makes high quality children´s furniture from Denmark. I love their tables and beds. You can create almost anything with this brand and you can also easily change it around for when your kids get older. Flexa is sold at a Danish furniture shop in Fuengirola called Muebles Daneses. I think they might have opened a shop in Marbella as well.

If you happen to be in Fuengirola Dunnes Store is also great for baby stuff as well as the store Kiabi which is located in the mall just down the road from the Dunnes Store off the N340 in Fuengirola. Kiabi has great prices on children´s clothes and maternity wear. Grade: 8.0

---