Team Xtreme Marbella Canyoning
Marbella Family Fun

>
Marbella Sports
> Team Xtreme Marbella Canyoning
share this page with a friend
The Team Xtreme Marbella canyoning tour is an experience that can be enjoyed by the whole family in a beautiful area in Benahavis just 15 minutes from Marbella.

Canyoning is a sport where you travel in canyons using a variety of techniques that may include other outdoor activities such as walking, scrambling, climbing, jumping, abseiling, and/or swimming. Team Xtreme Marbella Canyoing tours offer an amazing outdoor experience that brings the kids back to nature and challenges their body in jumping, swimming, and climbing.
Andalucía has some of Europe's most spectacular gorges and canyons, offering stunning water falls, deep natural pools and breathtaking scenery. The Team Xtreme Marbella canyoning adventure gives you unrivalled access to these amazing rivers, and our professional, fully insured guides will teach you new skills, including exhilarating and highly enjoyable abseils, climbs, jumps and of course some swimming!
Break with routine and take advantage of some real active relaxation with one of their professionally designed canyon routes in Guadalmina or the more demanding Rio Verde. They have a choice of levels, so you will be sure to experience a challenge that is suited to you, and they will also provide all the equipment you need and a certified guide. You're guaranteed to get the most out of the experience in a safe and friendly environment. All canyons are in the remote, rugged Andalucían countryside, yet close to the convenience of Malaga's new world-class airport and a great choice of accommodation.

What's included: Fully qualified technical guides, activity specific equipment (wet suits, helmet, abseiling gear etc.), insurance coverage and transport 
Requirements: Good swimming skills and the right attitude 
Price: 45 euro for kids and 65 euro for adults (Benahavis) 
Tel: (+34) 952 768 349 Mon - Fri: 09.00 - 19.00, mobile (+34) 676 022 237 or UK telephone (+44) 203 411 1815 
Email: info@teamxtreme.es 
Website: www.teamxtreme.es
MarbellaFamilyFun grade: 9.7 
Son's evaluation: The Team Xtreme Marbella canyoning trip was really fun. There are lots of slippery parts so be careful. There are also a few jumps that are high. Near the end, there are a lot of swimming parts where the walls are curved in so you are in a small cave with some sunlight. That was really cool. The plants and the nature are also really beautiful. My favourite part is just jumping from rock to rock. Grade: 9.0 

Daughter's evaluation: I loved doing the Team Xtreme Marbella canyoning experience. It was cold in the beginning but by the end I totally forgot about it. It was really fun going across the rocks even though they were covered in moss. There were some slides made of rock that were really fun. There was one part where we had to climb down a ramp with a rope, it was a little scary. It was quite a long river so it was a tiring. Once we got to the middle we stopped to have a rest and snack. 

Before you start you should go to the bathroom since you won't be able to go until you get home. The wet suits were very tight but by the time you got started it loosened up a bit. Grade: 10 

Mom's evaluation: We decided to try the Team Xtreme Marbella canyoning experience in Benahaivs with our children and a couple of their friends in September and had a blast. I never realized what a beautiful canyon and river we had only 15 minutes from our house. 

I found about Team Xtreme on Facebook and after looking at their website, comments and photos we decided to go for it before it starts to get too cold in Marbella. Babak, who organizes all the events, was very responsive and answered all my questions very quickly. He organized a group of about 25 of us (all families with kids) to the canyon in Benahavis. We met at about 11:00am and drove up about 5 minutes to the canyon. It was all very organized with the wetsuits and helmets in place ready to hand out and a brief introduction by Babak on what we should and shouldn´t do for our safety. 

We then walked to the river and all jumped in to test out the waters. I am a total wimp to the cold and found it a bit chilly, but the rest of the crowd were very pleased jumping and splashing about. We then spent the next three hours wading through the water, jumping from stone to stone, swimming through water in our wetsuits and tennis shoes, jumping off cliffs and even climbing down a rope. My son and his friend though they died and went to heaven. They just took off and had the best time laughing and splashing about. My daughter and her girlfriends, on the other hand, had a tougher time. They were all very nervous about the slippery moss covered rocks and falling. Not that there would be a problem. They would just fall in the water. But they were so nervous they could hardly enjoy the scenery around them. After a while they relaxed and even toward the end some of them jumped from the cliffs into the water below. I think it was a great challenge to my daughter which showed her how strong her body is and what she is capable of doing. This is why I think the Team Xtreme Marbella canyoning experience is not about age, but about attitude. There were five year old boys who didn´t think twice about slipping and didn´t complain once about how hard it is to swim. Although my daughter was whining a lot, I think she will be much better the next time we take her on an adventure. 

One disapointment was that the weather wasn´t very hot that day. We were a bit unlucky in this sense since the day before was a scorcher. I really believe that had it been a hot summer day the girls wouldn´t have complained about the cold water and slippery rocks. It would´ve been such a great sensation to jump into a river on a steamy hot day they wouldn´t think about anything other than the fun they were having. So make sure you choose a nice sunny day when booking a Team Xtreme Marbella canyoning tour. 

Another thing I was very impressed by was the beauty of the nature that was practically my own backyard. I felt miles away looking at the huge rocks and cave we swam through. The moss hanging along the cliffs and the clean water running through us were magnificient sights. I always like bringing my kids back to nature and experiencing things that we don´t normally see every day...or at least take the time to notice. 

Oh yeah, Team Xtreme also brings along their photographer to take all the shots. A good thing, because your camera would get soaked! All of the shots will be shared with us at no extra cost. 

I highly recommend the Team Xtreme Marbella canyoning tour in Benahavis to anyone young and old. As long as you can swim pretty well and have a positive "I Can" attitude. Babak and his team are very professional, caring and attentive to safety. They certainly have a lot of patience considering the amount of children we had on the tour that day. Not an easy feat. I can´t wait until our next adventure with Team Xtreme! Grade: 10 

Dad's evaluation: I spent a very enjoyable Sunday with Team Xtreme. It was the opportunity to enjoy a day with the family doing an exciting and physical activity that was not too taxing on the kids. 

The Team was very friendly and well prepared. They designed a 3-4 hours canyoning experience with the right balance for a family like ours. The setting, just South of Benahavis, is located a few minutes away from the coast, but gives the impression to be in total wilderness. 

We started at 11:30 after having changed in our wet suit and helmet provided by the organizers. We went down the river part walking, part swimming, part crawling. The most intrepid had a chance to jump from heights of 3-4 meters into the river. We passed through areas resembling caves, completely enclosed on each side by high river walls. At one point we used ropes to go down a 4-5 meter obstacle. 

It was great fun and a very reasonable value (don't tell Babak). I highly recommend the Team Xtreme Marbella Canyoning tour for families seeking something different while in Marbella. You can take children younger than 7-8 on the tour, but be prepared to be behind them all the way; that may take a toll on your own enjoyment. On the other hand, you will be left with great family memories and pictures. Grade: 10

Check out the Team Xtreme bike tour from Ronda to Marbella 
See more Team Xtreme tours 

Read more about canyoning in Marbella

Back to top of Team Xtreme Marbella Canyoning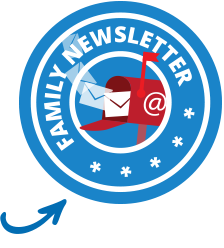 Apr 06, 19 08:07 AM

The Marbella Football Academy - a high-performance Football Camp in Marbella enabling kids from 4 to 16 years of age to develop and excel in football.

Mar 26, 19 02:11 PM

Just a quick tip if your needing a NIE Number in Marbella... I was very happy with my self, read all the websites about getting your own NIE Number in

Mar 26, 19 02:09 PM

I am an enthusiastic and experienced teacher. I taught Biology/Science/Maths in Ireland from 2005 and gained my PGCE in University College Dublin in 2012.