Stagecoach Theatre School
share this page with a friend
Stagecoach is Britain's largest part-time theatre school and has made a big impact in Spain offering professionally taught classes in drama, dance and singing to children from 4-16 who are interested in the performing arts.
You´ve been there? Please send us your evaluation and grade. We would love to hear from your family!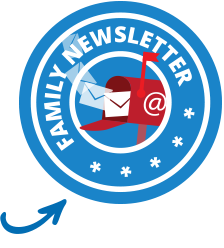 The schools, located in Cártama, Marbella and Fuengirola, also improve your child´s poise, self-confidence, expression and self-esteem. Classes for 7-16 year olds run three hours each week and 4-6 year olds at 1.5 hours per week. Places limited to 15 students per class. Examinations not required, but offered through Trinity Guildhall and LAMDA Speech and Acting Exams. Two presentations are offered each year - one a demonstration and the other a performance piece.

Tel: +34 952 900 453
Marbella Location: Laude San Pedro International College Urbanización Nueva Alcántara.
Fuengirola Location: St Anthony's College Camino de Coin, Km 5.25, Mijas Costa, Fuengirola
Cártama Location: Sunland International SchoolCtra. Cártama - Pizarra, 29580 Cártama Estación, Malaga
Price: Main school (ages 7-16) €378/term; Early stages (ages 4-6) €189/term
Timetable: Classes offered every Saturday from 2:30pm - 5:30pm
Email: marbella@stagecoachschools.com
Summer workshop 2011 summer program
Website: www.stagecoach.es
---
Holiday Workshops/Summer Camp: Where you can build confidence, improve stage skills and pour them back into a live performance. The workshop includes classes in drama, dance and singing. Then everyone goes into rehearsals which lead to a final performance – to which you can invite your friends and family!

Expect to be stretched. The programme is demanding and you'll have to learn lines, songs and dance routines quickly and well. This takes discipline and effort. The workshops aims… to create confidence through taking on and mastering acting roles, singing with flair and dancing fluently and with style; to build team spirit through work in groups; and to increase students´ self-esteem,. You'll discover how versatile you can be and how far you´ ve come.

Students should wear suitable rehearsal clothes. Jogging bottoms, shorts or leggings with T-shirt and trainers or jazz shoes would be fine. Food Please bring your own packed lunch and drinks. Click here for more details.


MarbellaFamilyFun grade: 8.5
---
Son's evaluation: Grade:

---
Daughter's evaluation: I tried the stagecoach summer school and really enjoyed it. I heard lots of great things about it before, so I wanted to try it.

In the summer they do four weeks of different shows. In those four weeks they think of four musicals and they will ask you to sing in front of them and the other kids and read out lines.

I did Stagecoach the first and the last week. The first week we did Aladdin and I didn't get a part but I did do something special in one of the dances. They would give you the words to the songs near the beginning of the week and by the end of the week they expect everyone to know the lines of all the songs.

The last week we did High School Musical !the first one) and I did get a part. That shows you might get a part and you might not. If you did get a part then they would give you the script and they would let you practice reading it two or three times but then they tell you to try without reading and remembering the lines.

The teachers in charge are really nice and kind. There is one teacher for dancing, one for singing and one for acting. Sometimes there are three teachers and sometimes only two.

If you do the summer school you would be able to choose if you would have lunch in the cafeteria or a packed lunch. Grade: 9.0
---
Mom's evaluation: This summer my daughter finally tested out Stagecoach. I constantly heard great things about this theatrical school from other satisfied parents and kids. They do lots of fun classes filled with singing, acting and dancing that satisfies that crave for stardom in kids.

During the summer session the kids spent five hours a day for a week practicing for a 20-30 minute show that was held every Friday. My expectations were not very high as I couldn´t imagine what kids could churn out after only a week. Well, I was pleasantly surprised as the kids were pretty good. Best of all my daughter had a wonderful week of practice and was really excited about the performance at the end of the week.

They also hold performances outside of the school during the academic year, which is a great way to find yourself out of the classroom and practice performing in the "real world".

My daughter later tried out one trimester of Stagecoach and continued to enjoy the classes. I still had/have my reservations about the performance aspect, because I can´t say I was completely impressed with the few performances they held during this time. However, I sat in on one of their "demonstration" days and I started to understand better what goes on in the classroom. The children have three different teachers for each group (singing, dancing, acting) and each class lasts one hour. The teacher gives specific training excercises such as breathing games for the singing class, role playing and characterization in the acting class and creating dance routines in the dance class. During this first trimester it seems as though the children were learning lots of practical applications of performance in the classroom, which I think is very useful for everyday life skills. Learning how to project your voice and standing in front of an audience, for example, are great skills for presentations at school and eventually the workplace.

Putting on a fabulous performance was not the goal this trimester. Stagecoach, however, does put on a big performance for the kids and their family in April, so I am very curious to see how this is executed. Personally, for my daughter, the performance is everything. She looks very forward to her role, her costume and make up. It´s the whole reason why she even considers going to a stage school.

If your children are not native English speakers, I still think Stagecoach is a great opportunity to improve their language skills and make new English-speaking friends.

One thing you must seriously consider when thinking about entering this school is the price. It is quite expensive, so make sure that you are able to commit. My daughter had to decline birthday parties, family events and playdates on a Saturday afternoon, because of her commitment to Stagecoach. It is also a commmitment on the parents side. It may interfere with lunch time, family vacations or events/commitments that other children in your family may have. This only particularly applies to the Stagecoach program at Laude where classes are held from 2:30pm - 5:30pm. Missing one Saturday means 30 euros down the drain. There are no make up classes, refunds or discounts, so be sure you are able to attend each and every class. Grade: 8.0
---
Dad's evaluation: Grade:
---
---
Anonymous family (Marbella) grade: 8.0
---
Girl (10 yrs): Stagecoach is soo good. It is soo cool, because u dance sing and act only in laude san pedro internatiolnal school at 2:30pm till 5:30pm on saturday. This is preparation for real artists and talented people that can show what u do and it is to get prepered for proprer talents in the world. Grade: 8.0
---
You might also like:
---
Back to top of Stagecoach Theatre School