Marbella Stage School
Marbella Family Fun

>
Marbella Schools
> Marbella Stage School
Marbella Stage School is a fun English stage school in Marbella that accepts all ages and levels and offers courses in dance, singing and musical theater. Located at the Qi sports center in Vasari Puerto Banus, some courses are also taught at local schools - Alboran, EIC and Swans.
You were there? Please send us your review and grade. We would love to hear from your family!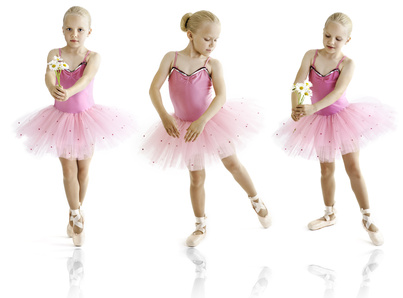 The Marbella Stage School was created in 1994 by Jayne Mellville - a successful performing artist herself in the UK. The school focuses on providing every child a chance to dance, sing and act in a fun, safe, stimulating environment. Classes in ballet, tap, modern, jazz, hip-hop, singing and drama for children ages 3 - 18 are taught by experienced and qualified instructors. Exams are given each year for B.B.O. & L.A.M.D.A. Marbella Stage School also offers GCSE and A levels. Summer and Easter break courses are also available in both Spain and England. Competitions and scholarships are awarded as well as a chance to participate in an annual charity show.
Location: C/ Qi Sport Club, Urb La Alzambra, Edif. Vasari Center, Nueva Andalucia (Behind Dreamers Night Club) 
Price: Classes are €9 each and can be paid on a "pay as you go" basis for the weekly classes. Saturday courses are paid per semester - also €9/class with a minimum of 3 classes per Saturday. 
Tel: +34 952 906 865 or +34 630 202 221 
Website: www.marbellastageschool.com 
MarbellaFamilyFun grade: 7.5 
Daughter's evaluation: I went to this school for a hip-hop class and thought it was a bit difficult. The teacher was nice and my friends go there and like it. You can also do acting, singing, and ballet. I thought it was a bit difficult because there was a lot of turns in the dance and it was long. There are classes for big kids and little kids. Grade: 7.0

Mom's evaluation: There aren´t a whole lot of dance schools in Marbella, especially ones that cater to English speakers, so your choices are limited. The Marbella Stage School is one of several that provides a variety of classes for kids of all ages and levels. It´s a great way to introduce your children to dance or performing arts as there is not a lot of pressure and the kids enjoy the relaxed format. The teachers are kind and supportive and don´t make dance a labored chore, but give the children a chance to express themselves in their own way. However, if students are high-achieving then they do have the option to spend more hours in extra classes to improve their skills and help them pass their exams. 
My daughter has taken some hip-hop courses here, however realized that she was more of a martial arts kid than a dancer so didn´t continue the classes. Because of Marbella Stage School´s flexible "pay and play" scheme I was able to have my daughter give it a go for a few weeks without having to commit to paying a whole semester. 
We have friends who go to this stage school and have really enjoyed the classes. I think the highlight of their experience was their trip to Prague for an international dance competition, which is a great motivator for kids to keep dancing and try harder. 
Most of the classes are taught at a nice clean gym in Puerto Banus right off the main highway, so it´s quite convenient to get there and very easy to park. There is a restaurant called Nestor directly above the gym where you can have a coffee and wait for the class to end. Or you can try and get some shopping done at El Corte Ingles which is just down the road. 
On Saturdays the Marbella Stage School has full access to the dance studio in the gym and offers classes all day for all ages. Otherwise most classes are taught only once a week. I am told, however, that once children reach a certain age and take dance, drama or music more seriously there is an option to take more classes and pass their GCSE and A Levels, a requirement upon entering stage schools in the UK. As the cost can add up, the school is ready to make accommodations for high-achieving students. 
If cost is a factor, then you can find very reasonably priced classes at the Conservatory supported by the Ayuntamiento (city hall), however you need to try out to be accepted to this school, thus you have to be very committed to dance as they train every single day for several hours at a time, with older students studying till late at night. The Conservatory is taught in Spanish, so your children need to be comfortable with this. 
One complaint that I´ve heard from many parents about the Marbella Stage School is the price. If you only go once a week I believe this is not an issue as €9 is a normal price to pay for dance classes on the coast. However, some children love these classes so much they like spending their whole Saturday taking 4-6 hours of classes, which can add up to a lot of money, not counting a uniform and any other extras. In this case, it´s best to ask about the schools payment schemes for committed students. The Marbella Stage School offers scholarships for two places per year at the London Studio Center during the summer in addition to two places at the Elmhurst Ballet School in the UK for a weekend. They also offer scholarships for their own school for each subject per year.
UK certified exams are offered at the Marbella Stage School and this usually means that an objective examiner is flown in from the UK from a recognized stage or dance certification board to assess each child. Your child receives a number grade (percentile) and mention (honors, highly commended or commended). This is a good way to also motivate children and have their levels assessed for you to see their progress. It gives them something to work towards in addition to a show or a competition. Exams are also important if your child is planning on attending a dance or stage school in the UK. I don´t know of any other school offering GCSE and A levels in theater or dance in Marbella, so this is an important advantage. Classes are divided according to ability, not necessarily age. Grade: 8.0 



Anonymous
Anonymous: My daughter really enjoyed Jayne Melville Marbella stage school. She did 5 classes every Saturday afternoon, she loved the friendliness and company of all the other pupils during the saturday afternoon classes, there was always time for them to chat and socialise together imbetween..... 
So, great fun and a good way to spend a Saturday afternoon... gave me a chance to have free time.



Anonymous
Anonymous: This comment has been edited by Marbella Family Fun at the request of Jayne Melville. If you wish to repost your comment, you must leave a valid email address.

Back to top of Marbella Stage School 

share this page with a friend