Danzzas Marbella
share this page with a friend
GO TO THE NEW DANZZAS PAGE FOR UP-TO-DATE INFORMATION AND NEW REVIEWS
Danzzas Marbella is a dance academy in Marbella featuring classes in dance, performing arts, drama, make up and dance teacher training for children of all ages. Located near Aloha College in Nueva Andalucia near Puerto Banus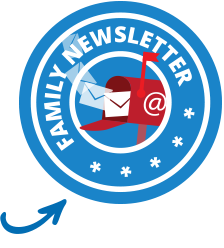 Danzzas Marbella organized by Fiona Jones, a professional dancer whose career spans the globe, has been running since 2001. Fiona is qualified as a Professional Dance Teacher with the I.D.T.A. since 2000 and continues to study and qualify at higher levels with the L.I.D.T.A (International Dance Teachers Association) on a yearly basis. Danzzas offers classes in ballet, modern jazz, tap, theatre craft, gymnastics, musical theatre and hip hop for children of all ages and levels. I.D.T.A. dance exams are offered on a yearly basis as well as end of year show.

Location:Urbanización Nueva Andalucía 1F Comunidad San Javier 27, 29660 Nueva Andalucía, Marbella (look out for the Danzzas sign)
Price: 120 euro/semester includes 10 classes.
Tel: +34 663 646 040
Website: www.danzzas.com


MarbellaFamilyFun grade: 7.0
---
Daughter's evaluation: I thought that Fionas dance school was good. The teacher was nice and not very strict. I did ballet, and tap. We would usually practice for the show but sometimes we did some games that help with our exercise. Grade: 6.0
---
Mom's evaluation: Unless you're looking for flamenco classes, Marbella doesn't have a whole lot of dance schools to offer, especially if you're looking for something in English.

My daughter attended Fiona Jones' ( Danzzas Marbella ) dance classes for two years. She doesn't particularly like dancing, but I do (I know, pushy mom), and managed to get her to stick with it for a couple of years. I think what she liked most about her dance classes was being with her friends and performing in the shows.

I chose Danzzas Marbella because a friend of mine had her daughter go and knew of others who went and were very happy there. Fiona mixes ballet, tap and jazz within the classes, which I think the kids enjoyed as it kept things interesting, especially as the classes are offered once a week. The class, however, does focus more on a particular style if exams were coming up.

Danzzas Marbella classes are a great way to introduce your children to dance or performing arts as there is not a lot of pressure and the kids enjoy the relaxed format. Fiona is very patient with the children, who aren't always the most cooperative bunch.

Fiona's classes are held in a nice little studio right near Aloha College, so it's very convenient if you have children in this school.

One thing that always impressed me about Fiona's classes is that although you pay up front for the semester, she often times offered classes on a Sunday in preparation for exams or a show and never charged us for it. So you often times get two classes per week particularly towards the end of the semester. She also has plenty of used (but in good condition) uniforms, tap shoes, ballet shoes and other dance gear that we could buy for practically nothing. She demands that children wear a uniform, but you don't have to pay an arm and a leg for it. She also organized all the costumes for the show on her own cost and never charged more for anything other than the exams.

The exams at Danzzas Marbella are given by the I.D.T.A. (International Dance Teachers Association), where an objective examiner is flown in from the UK to assess each child. Your child receives a number grade (percentile) and mention (honors, highly commended or commended). This is a good way to motivate children and have their levels assessed for you to see their progress. It gives them something to work towards in addition to a show. Exams are also important if your child is planning on attending a dance school in the UK in the future. Grade: 8.0
---
Back to top of Danzzas Marbella
Return to Schools/Camps
Apr 06, 19 08:07 AM

The Marbella Football Academy - a high-performance Football Camp in Marbella enabling kids from 4 to 16 years of age to develop and excel in football.

Mar 26, 19 02:11 PM

Just a quick tip if your needing a NIE Number in Marbella... I was very happy with my self, read all the websites about getting your own NIE Number in

Mar 26, 19 02:09 PM

I am an enthusiastic and experienced teacher. I taught Biology/Science/Maths in Ireland from 2005 and gained my PGCE in University College Dublin in 2012.