| | |
| --- | --- |
| MS Property & Servicios | |
share this page with a friend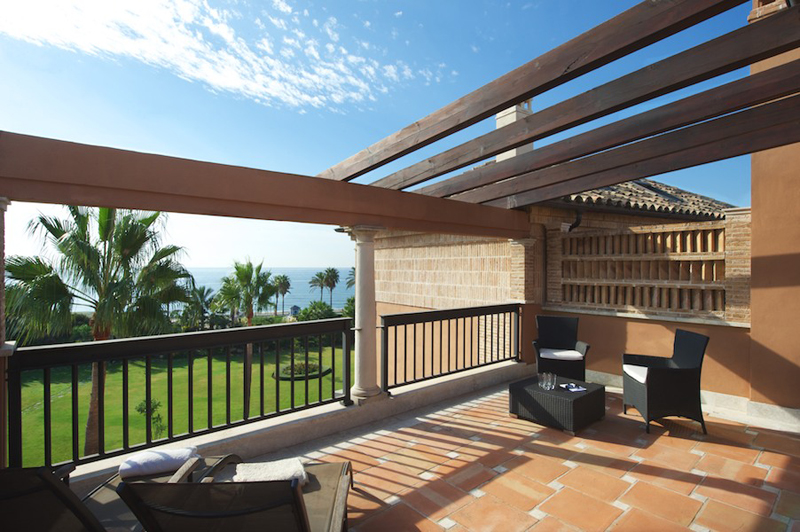 MS Property is a local rental agency based on Marbella focused on providing families with excellent value rental apartments and homes for their holidays or long-term stay in Marbella. The husband and wife team of Susana and Manuel Merino specialises in the southern area of San Pedro de Alcantara, (called NUEVA ALCÁNTARA) which makes them very knowledgeable in this up-and-coming part of Marbella. 
The company has a wide range of properties to offer to clients who wish to spend short or longer periods of time on the Costa del Sol. Their area of focus is only 400 metres from the Marbella neighbourhood of San Pedro where you can find all the local facilities you may need such as parks, pharmacies, shopping, schools, restaurants, as well as an amazing beach front promenade.
The great things about MS Property is that they will look after the entire rental process including the complete preparation of your property for rental purposes. Another of its strengths is their holistic approach to resolving clients needs within the property market. They have a strong and supportive team of professionals who take care of all the issues so that customers enjoy total peace of mind when selling or renting. 
MS Property is also a Top Spot for Real Estate in Marbella on TopCitySpots!
Services include rentals, sales and complete refurbishment
MS Property offers complete rental and sales service. In addition, they also offer complete property refurbishment through their sister company, MS Servicios. A summary of the company's complete offering is as follows:
Rental of family apartments and homes in San Pedro
Sales of family apartments and homes, specifically in the San Pedro area
Total home and apartment refurbishment for either interior or exterior spaces
| | |
| --- | --- |
| | Rental services are differentiated by their discrete focus on apartments and homes located on the beachside area of San Pedro de Alcantara, one of the hottest neighbourhoods in Marbella for its family-centric activities. Close to the beach as well as shopping, cafes and the classic centre of San Pedro. |
| | The MS Property Sales Team can help you find the right property for you, specifically in San Pedro de Alcantara. The area has an excellent prognosis for the future do to its family friendly surroundings. Walking distance to the beach and only 400 metres from the centre of town. |
| | Through its sister company, MS Servicios, you can also get complete refurbishment, decoration and construction work to a very high standard of quality. The company employs a team of dedicated professionals who well understand the needs and expectations of expats in Marbella. |
A great option if your interested in beachside properties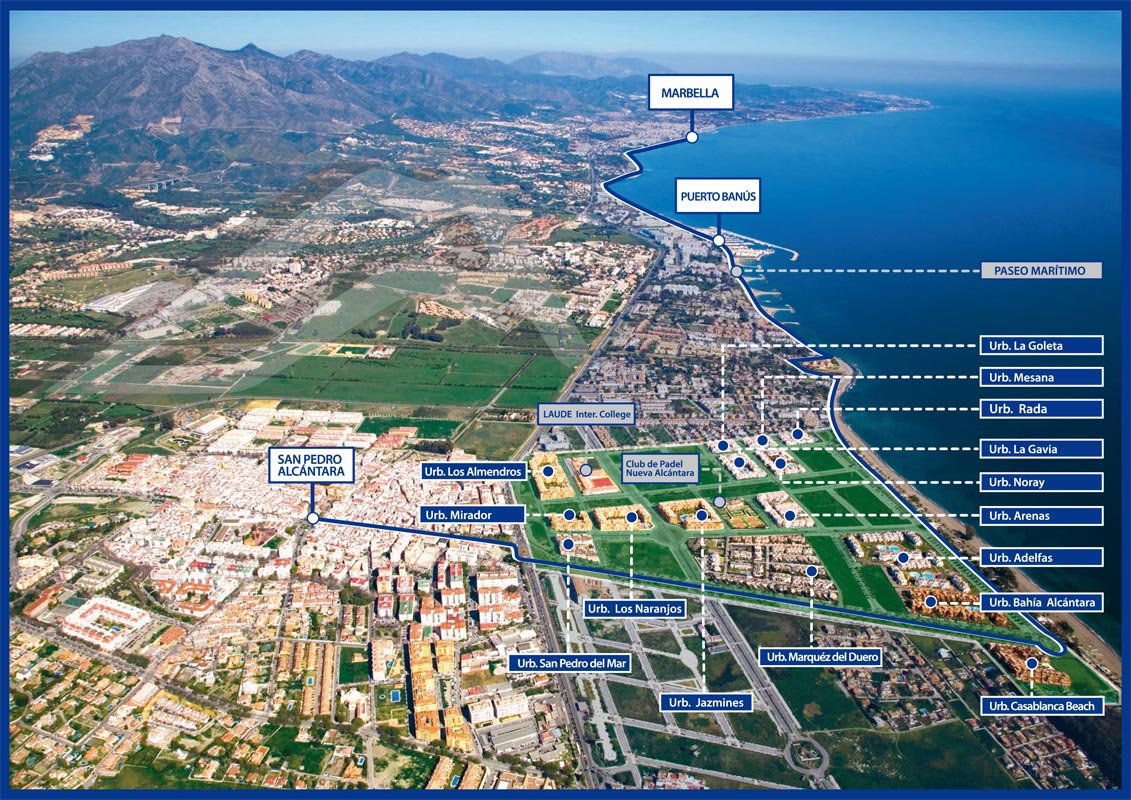 Ultimately what differentiates MS Property is their specialisation on a very up-and-coming part of Marbella which is family friendly in all respects. On the map above you'll see the geographic layout of their area of coverage. You can be confident that this team knows their area better than any other in San Pedro.
Additionally, their customer service is outstanding and has been noted by many international families who have worked with them in the area. 
MS Servicios is also second to none on the Costa del Sol when it comes to household refurbishment and construction. They specialise in the following services for apartments or homes on the Costa del Sol:

Brickwork and Plasterers
Lighting, Plumbing and Gas
Sanitary and Household appliances
Paint and decorative Paper
Ceramic tile
Flooring and Parquets
Waterproofing
Soundproofing
Air conditioning
Carpentry (wood or aluminium)
Locksmith or Forging
Glassware
Special Treatments (Floors and Walls)
Decoration
What other families are saying about The Property Finders
"We have used Susana´s services for a number of years now, when we have both bought and sold property. It is very important to us that we deal with an agent in whom we can fully trust, and we have always appreciated Susana´s very friendly, open and honest approach, as well as her very strong local knowledge - we would definitely use her services again!"
Mike and Palmira Young  
---
"We have known Susana for a while and can heartily recommend her dedication, reliability and professionalism.  She helped us find a rental apartment for a friend a few years back, and we recently purchased a property through her intermediary. 
All our interactions have been excellent and straightforward. In fact, we purchased the latest property only because we trust her to rent and fully manage it for us. We only have good words to say about her and MS Property."

Franck & Zoriana Benhamou  

---
"It has been our pleasure to have had such a good relationship with MS Property and MS Services over the past years. They are professional, efficient and above all they understood what our needs were when purchasing our lovely home in San Pedro.
Manuel and Susana are most trustworthy and provide an excellent service. We would not use anybody else for our Cleaning, Building and Maintenance requirements." They are two of the nicest people we know .

Fiona Bernard / Sue Besser  

---
 "My experience with Susana and Manuel at MS Property has been extremely positive.  I have been renting a property that they manage for more than a year.  They are extremely efficient and dependable and have made themselves available even outside of office hours when urgent attention was required. 
Their record keeping is accurate and they have been honest in their financial dealings.  All of this is in addition to the fact that they are both personable and friendly people.  I have recommended them to my friends and will continue to do so."

Barbara Collins

---
"MS Property provides an all round exceptional service. We have been their client for 10 years and they have continuously maintained our property to a very high standard for our use and our clients. They understand what we need and they always deliver, enabling us to rent our property from the UK without worrying.
Susana and Manuel the owners of MS Servicios are very friendly, very professional and very knowledgeable too. Our clients regularly comment on how impressed they are by them and how welcoming and helpful they are. If you are buying, renting or developing in Spain I can not imagine anyone finding a better team to do it with."

Pam and Martin Tye of Blakeney Associates Ltd. 

---
 "Susana and MS Property were recommended to us as we were in the very early stages of looking at buying a holiday home in the Marbella area. However from the moment we met Susana we found her to be  very professional and understood our needs immediately.
She showed us the units that met our requirements and in addition together with Manolo her husband they make a great team as he provided his inputs on the condition of the units and the type of renovation we can undertake. It is because of this that we were able to move ahead with our decision to purchase a unit. Susana assisted us in the final negotiations in concluding the purchase of the unit we had decided upon. She understands the processes and works with a team that took care of all the arrangements especially the legal aspects as these are the most relevant for foreigners.
We only had to turn up after all the arrangements had been finalized to sign the necessary documentations as all preparation had been done by Susana. We find that Susana and MS Services are highly reliable and dependent and it gives us a great comfort that whilst we are not in Marbella we have a highly trusted person to manage the unit during our absence."

Mitherpal Singh  

CONTACT: 

Ask about the special offer for visitors from MarbellaFamilyFun.com

Urb. Nueva Alcántara
Edif. Los Jazmines 9, Bajo A
29670 San Pedro de Alcántara
Marbella - Málaga


Rentals & Sales: Susana Merino

Home Refurbishment: Manuel Merino
Related links to this page