| | |
| --- | --- |
| Marbella Digital Family Blog | |
share this page with a friend
The Marbella Digital Family Blog is a collection of the top concerns we've received on our site related to dealing with the explosion of electronic devices in our family homes.  
Raising a family in the digital age can be difficult and full of surprises. While we know about the hidden dangers of cyberbullying, we can also harness our kids' love of all things digital to forge family bonds and connect with each other on a more intimate level. As a parent, many of us were not prepared for raising digital natives. The Marbella Digital Family Blog was developed to help parents get effective tips on how to manage the exponential growth of digital media in our homes.
We didn't come of age in the prehistoric times our children envision, but twenty years ago we probably wouldn't have believed someone if they told us how connected our children are to their handheld devices or technology. No, we thought video conferencing was state of the art and were tickled pink with dial up Internet. I won't even bring up our fascination with DVD's and cell phones with a camera.

The content on the Marbella Digital Family Blog has been authored by Hilary Smith, from Austin, TX, one of America's technological heartlands. She is a free-lance journalist whose love of gadgets, technology and business has no bounds. After becoming a parent herself, she now enjoys writing about family and parenting related topics. You can follow Hillary on Twitter at: @HilaryS33
If you have a specific question that you'd like to see addressed on the Marbella Digital Family Blog, please let us know about it using our Ask a Question feature located on the bar above. Or, leave your question on our Facebook Comments section, below. We'd be glad to hear the topics you personally would be interested to read about.
The Importance of Managing a Family in the Digital Age
While we probably had envisioned our children's youth to be similar to ours, today's youth have access to a lot more technology than we ever did growing up. With easy access and convenience to mobile devices, like Smartphones, 92 percent of our teens admit to logging online daily with over half of them utilizing the Internet several times a day.
This connectivity opens our children up to a myriad of social media apps, videos, streaming services, games, and more. The fast paced world of the Internet and updates can be a wonderful tool for learning, but it also exposes our young to a variety of dangers and health concerns.
We need to consider how the love of all things digital can lead to serious health problems. Obviously, the lack of exercise can lead to obesity and heart disease. But, it can also influence self harming behaviors when our kids visit pro-anorexia websites or social media apps that encourage dangerous challenges. Even if our children avoid those common pitfalls, technology use can cause neck, back, and joint problems to surface.
Cyberbullying, sexting, oversharing, and sexual predators are prominent worries that keep many parents awake at night. We have good reason to be concerned, because data estimates that only 61 percent of youth admit to using the privacy settings on social media sites . That implies that almost 40 percent of our children are vulnerable online!

Here are eight tips to manage technology to our family's benefit:
●      Introduce senior family members to technology to encourage communication and interaction between all generations of family members.
●      Help your kids set their privacy settings to keep them posting safely.
●      Follow the recommended age guidelines for apps and sites to prevent potential problems.
●      Limit technology to common living areas to prevent the urge to sext or other inappropriate interactions.
●      Begin a discussion about technology and build upon the foundation as a child ages.
●      Look for opportunities to promote family togetherness away from electronics. Bring back family dinners, game night, or go for a walk.
●      Consider restricting data plans. One study found that limited data plans were the ultimate deterrent for sexting and continuing with this line of thinking it would help curb dangerous habits.
●      Actively monitor the sites and apps our children use to be aware of possible threats.
Technology doesn't have to be labeled as "bad" or "scary" in our daily lives. While it does pose threats to our families, we need to challenge ourselves to find ways to use our devices to bring us together- not tear us apart. 
How do you use technology to connect your family? Let us hear your feedback in the Facebook comments section, below, or use our Share a Tip feature. We'll review your question and address it in a future entry of the Marbella Digital Family Blog.
About the Author: Hilary Smith

Born and raised in Austin, TX, Hilary Smith is a free-lance journalist whose love of gadgets, technology and business has no bounds. After becoming a parent she now enjoys writing about family and parenting related topics. @HilaryS33

Related links to Marbella Digital Family Blog
We are luck to have Marbella Family Fitness be a part of our daily lives on the Costa del Sol. Below you will find links related to the topics addressed in the Marbella Family Medical Blog: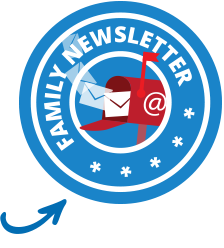 Jun 11, 18 12:28 PM

The Marbella Football Academy - a high-performance Football Camp in Marbella enabling kids from 4 to 16 years of age to develop and excel in football.

Jun 11, 18 11:26 AM

Broadway Bootcamp Marbella provides kids with the triple threat Broadway experience acting, singing, and dancing

Jun 11, 18 09:57 AM

Marbella camps are fun and a great way to keep the kids busy. Check out our listings for summer and holiday camps on the Costa del Sol