Marbella Beauty Treatments
share this page with a friend
In our Marbella Beauty Treatments forum we organize all the questions and experiences sent to and posted on Marbella Family Fun related to beauty and looking good in Marbella. Click on a topic that interests you to read more.
Feel free to send us your own questions and experiences, whether you are just visiting Marbella or are a long-time resident on the Costa del Sol - we want to hear from you.
Scroll down to find the topics that interest you.

Marbella Family Fun
> Marbella Beauty Treatments
Pure Skin Beauty Pure Skin Beauty offers high quality cutting edge treatments and products on the Costa del Sol that you just won't find at any other Marbella day spa. 

Calasanz Woman hair salon Find the best value and most modern trends at Calasanz Woman Marbella hairdresser. Calasanz Woman is run by Maria Jose, a qualified hairdresser with 15+ years experience offering haircuts, styling, hair treatments, manicures and pedicures for women, men and children 

Softlight Marbella Remove unwanted hair and get a younger fresher look in a flash with Ellipse light. Used by leading medical professionals and beauticians... 

Marbella beautician or beauty clinic Could anyone recommend a good beautician or beauty clinic in Marbella?
Le Petit Milk & Roses Welcome to le petit milk & roses, the only kids spa in Marbella.
Colour offer from London Hair Design Highlights / foils /2 or 3 colours with a Cut & Blow dry on offer for 70 euro. Why not treat yourself?
Mobile hairdresser east of Marbella Hi I am looking for a mobile hairdresser east of Marbella? If anyone has any recommendations it would great if you could post them on here.
Massage courses I am interested in learning massage and, as I work full time, I wondered if anyone knew of any relevant evening courses in the Marbella area?
Vajazzle in Marbella Hi could anyone tell me what salons do vajazzles in Marbella?
Marbella hair salon Hi can someone please recommend me the best hair salon in the puerto banus and Marbella?
Marbella Mobile Beauty Marbella Mobile Beauty is run by Joanna Hooper, a qualified Beauty Therapist with 18 years experience offering beauty treatments in the comfort of your own home.
Beautiful eyes Eye lash extensions, 30€ free 10 day refill. 658574542
Electrical epilation beauty therapist Where can I go for electrical epilation of the eybrows?
Luxuries in Marbella villa I was wondering how I could find out about hiring a bar tender, beauty and spa therapist into our own villa for a small party.
Marbella Manicures Marbella Manicures is a mobile manicure and pedicure service on the Costa del Sol. 
For information on other business and services see our forum on Marbella business.
If you have an experience with Marbella beauty treatments that you would like to share or a question you would like answered, please let us know. We are always ready to help out.
Return to top of Marbella beauty treatments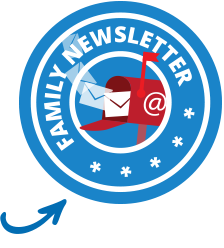 Marbella Beauty Treatments Comments