Want 2 Swim swimming classes
share this page with a friend
UNFORTUNATELY, PRINCE HAS MOVED AWAY FROM MARBELLA AND IS NO LONGER ABLE TO GIVE SWIM CLASSES. PLEASE ADVISE US IF YOU HAVE A SCHOOL OR TEACHER TO RECOMMEND.
Want 2 Swim is the funnest way for your kids to learn how to swim by an ASA certified (Amateur Swimming Association is most recognized qualification in the UK), exprienced and insured swim instructor from the UK. Classes held in central Marbella.
You were there? Please send us your evaluation and grade. We would love to hear from your family!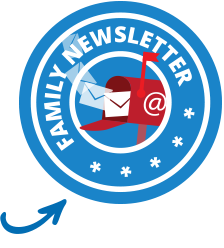 Want 2 swim classes are taught by Prince Okoro - an exceptional teacher who has an amazing knack for kids. He has 15 years of experience teaching children in Spain (since 2001) and the UK and offers certification for all swimmers from level 1 - 12 often times handing out awards during assmeblies at a child's particular school. Prince was a children's swim instructor at Swimming Nature Swim School in the UK and worked under the direction of Eduardo Fere who swam at the national level in Brazil. Prince is passionate about teaching children how to swim and is a recent dad with the birth of his son in 2008.

Location: Centro Forestal Sueco off the Golden Mile near Puerto Banus.
Tel: +34 660 786 027
E-mail: princeokoro@hotmail.com

Prince offers summer courses in your own pool during the warm months of the season. Call or email him for details quickly as his classes fill up fast.


MarbellaFamilyFun grade: 9.5
---
Daughter's evaluation: The swimming classes are really fun. The teacher is funny and always plays games. You can learn a lot even if you don't really listen. If you don't listen he won't get angry because he is really nice but if you keep moaning you're tired and stuff for a long time he eventually will get a little bit angry. Grade: 9.0
---
Mom's evaluation: We discovered Prince's swimming classes about three years ago when my daughter was just 6 years old. She's now nearly ten and still continues to go to his classes and is getting to the last certificate level. She has learned to be a confident swimmer and has excellent technique.

Prince has a lot of patience with each and every one of his students, which works wonders on building confidence in the pool. My daughter at times gets nervous to do a rolly polly or dive for the first time, but by the end of the class she's well on her way to learning the correct technique.

I have gone through so many different types of classes with my daughter from ballet to tennis and she often gives up after several months, however she never gave up going to Prince's class and always looks forward to go swimming. I've even seen little children going to class for the very first time clinging to their parent's legs thinking there is no way that child will get in the water. But, nonetheless, 10 minutes later Prince has them on the first step of the pool splashing their feet and by the end of the class the child who was kicking and screaming with terror is later kicking and screaming with delight inside the pool.

Prince has an amazing way with children and knows how to get down to their level and make swimming fun. He has kept the interest of my daughter for the last three years and that says a lot. I always appreciate that he keeps his classes small to be able to keep an eye on the children and give special attention to everyone. Grade: 10
---
Back to top of Want 2 Swim
Write your own review about Want 2 Swim
Return to the Marbella schools/clubs
Apr 06, 19 08:07 AM

The Marbella Football Academy - a high-performance Football Camp in Marbella enabling kids from 4 to 16 years of age to develop and excel in football.

Mar 26, 19 02:11 PM

Just a quick tip if your needing a NIE Number in Marbella... I was very happy with my self, read all the websites about getting your own NIE Number in

Mar 26, 19 02:09 PM

I am an enthusiastic and experienced teacher. I taught Biology/Science/Maths in Ireland from 2005 and gained my PGCE in University College Dublin in 2012.