Funny Beach Restaurant (formerly Koko Beach Marbella)
share this page with a friend
Funny Beach restaurant (formerly Koko Beach Marbella) is a beach restaurant offering Spanish food and child friendly favorites. Located in front of Funny Beach in Marbella just 5 minutes from the center of town.
You were there? Please send us your review and grade. We would love to hear from your family!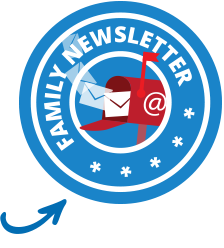 This is a fun beach that offers something for the whole family. Funny Beach Restaurant is located on a nice beach and offers children's attractions just behind the restaurant at Funny Beach.
Location: Caretera Cadiz (N340) exit Km 184. Look out for Funny Beach signs and the over-sized Coca Cola can.
Hours: Opens seasonally from mid-March until mid-October.
Tel: +34 663 775 320

MarbellaFamilyFun grade: 4.0
---
Daughter's evaluation: Koko beach Marbella had bad service and was really slow. It took about an hour just to make a simple ham and cheese sandwich. The fish was frozen even though the restaurant was next to the beach. We didn't try dessert since the other food was so bad. Grade: 4.0
---
Mom's evaluation: Koko beach Marbella is located just on the beach side of the go-kart park Funny Beach. I have to admit that I was pretty disappointed, however when we got there all the tables were reserved, so maybe I´m just the only one that feels this way.

The restaurant has a generally nice atmosphere that includes the chic sunbeds that you´ll find at some of the other swankier places in town. We didn´t get one of these, but just sat at a simple plastic table with plastic chairs. The place really looked like it was all booked, so I was pleased that the staff was quick to accommodate us and quickly brought out another table and chairs....even a high chair for the baby in our party. We were stuck at Funny Beach without a car, so it was really convenient for us to feed the kids here.

We all ordered pretty simple dishes. The kids wanted pasta and sandwiches, and the adults took fish. Unfortunately, the orders took so long and the kids were getting pretty antsy. The first dishes to finally arrived were the fish dishes, and we were really disappointed that the fish was clearly frozen. It had a rubbery texture and absolutely no flavor. This is really surprising for a chiringuito (beach restaurant) which is known to be the best place to order seafood.

Unfortunately, the last in our party to get their meal was the youngest and hungriest. What´s more, he ordered a sandwich that took one hour to build. We couldn´t believe it.

On top of it all, the service was really bad. Our waitress seemed to forget everything and was not very sympathetic. So, if you must eat at Koko Beach, order the fried fish like anchovies, calamaries or grilled shrimp. I have a feeling that this may be better than what we chose and possibly faster. And if you have an option, SKIP IT. Grade: 4.0
---
Vigdor family (Miami - U.S.A.) grade: 5.0
---
Boy (9 yrs): I went to the resturant Koko Beach Marbella after go-karting at Funny Beach. It was horrible - the service was bad. It took them 1h to make a simple ham and cheese sandwich. Grade: 4.0
---
Boy (8 yrs): Koko beach is not good. It takes one hour to get anything, even a simple ham and cheese sandwich and they ran out of pizza. Grade: 4.0
---
Boy (8 yrs): We ate lunch at Koko Beach and the service was bad, because they took like one hour to make a simple sandwich, but in the end the food was good. I had pasta bolognese and it was really good. Grade: 7.0
---
Back to top of Funny Beach Restaurant (formerly Koko Beach Marbella)
Return to Marbella Restaurants
Apr 06, 19 08:07 AM

The Marbella Football Academy - a high-performance Football Camp in Marbella enabling kids from 4 to 16 years of age to develop and excel in football.

Mar 26, 19 02:11 PM

Just a quick tip if your needing a NIE Number in Marbella... I was very happy with my self, read all the websites about getting your own NIE Number in

Mar 26, 19 02:09 PM

I am an enthusiastic and experienced teacher. I taught Biology/Science/Maths in Ireland from 2005 and gained my PGCE in University College Dublin in 2012.