marbella FACEBOOK pHOTO cONTEST
share this page with a friend
Are you the next Ansel Adams or Annie Leibovitz? The Marbella Facebook Photo Contest may be just for you. Here's your chance for your photo to make over 250,000 impressions and win four free movie passes!
MarbellaFamilyFun.com is running a Facebook contest this month. Win it and your image will be featured on our Facebook page for a full month, reaching over 75,000 users. The winning photo will be the one which receives the most "likes" by the community!
This Marbella Facebook Photo contest is open to everyone - scroll down for contest rules. Good luck and may the best photo win!
Have a question? Contact our Social Media Manager at: freddie@marbellafamilyfun.com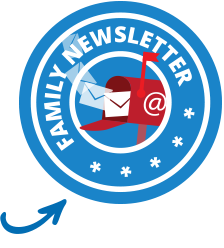 MARBELLA fACEBOOK PHOTO CONTEST: How to enter
To enter the Marbella Facebook Photo Contest, take the following steps:
As soon as we receive your photo, we will re-share it with the community within 24 hours so you can start collecting your "likes".  On 31 March 2016, the likes from all photos will be tabulated and posted on this page on 01 April 2016. The photo with the most likes will be featured on the MarbellaFamilyFun Facebook page for a full month and the individual who posted the image will receive four free movie passes to the movie of their choice at Cines Goya Teatro in Puerto Banus.
Tip to Win: When you see your image posted on MarbellaFamilyFun's Facebook Wall, share it on your own wall so your friends can vote on your submission.

Happy Snapping!
MARBELLA FACEBOOK PHOTO CONTEST: RULES
Contest duration: 03-31 March 2016
The individual submitting the photo must have full ownership rights of the posted image
Featured images should reflect a lifestyle image related to the Costa del Sol
Photos must be posted once directly to MarbellaFamilyFun's Facebook page
Submissions must be tagged with #MarbellaFamily
Photos must be family friendly and free of branding
Photos which do not meet the above criteria will be disqualified from participation in the contest.
FACEBOOK COVER PHOTO CONTEST: WINNER



The photo submitted according to the rules noted above that receives the most "likes" from the community will:
Have a question? Contact our Social Media Manager at: freddie@marbellafamilyfun.com

Facebook traffic: february 2016
Below you'll find a summary of the traffic results from the MarbellaFamilyFun Facebook page for the month of February.
  MARBELLA'S MARCH FACEBOOK CONTEST WINNER Is
MONETTE BENEDICT
  Third: Jenna Collaghan
Examples of pHOTO CONTEST submissions
belvedere restaurant
Posted by: Mirjana Stefanović
end to a perfect day
Posted by: Madeleine Duffy
the pier
Posted by: Jenna Collaghen
bigger than all of us
Posted by Espiritu del Viento
Pages related to facebook photo contest
Apr 06, 19 08:07 AM

The Marbella Football Academy - a high-performance Football Camp in Marbella enabling kids from 4 to 16 years of age to develop and excel in football.

Mar 26, 19 02:11 PM

Just a quick tip if your needing a NIE Number in Marbella... I was very happy with my self, read all the websites about getting your own NIE Number in

Mar 26, 19 02:09 PM

I am an enthusiastic and experienced teacher. I taught Biology/Science/Maths in Ireland from 2005 and gained my PGCE in University College Dublin in 2012.