| | |
| --- | --- |
| Cafe de Ronda | |
share this page with a friend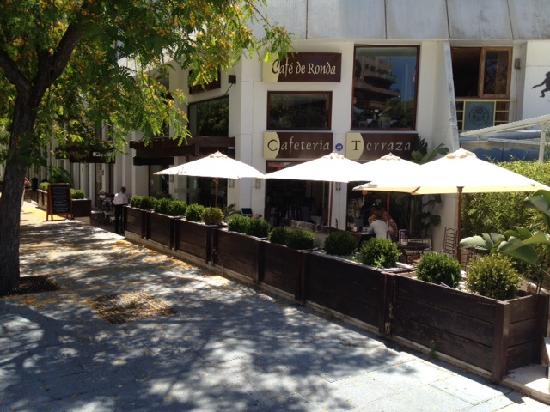 Cafe de Ronda is the place to have a great coffee with a homemade pastry, fresh tapas, tasty lunch or relax with a drink at sunset in a sophisticated but relaxed environment. This is the only cafe of its kind that we know is open from 8am, so this is a fantastic place to start your day in Marbella. The breakfast selection is superb with everything from delicious Eggs Benedict to fresh fruit salads. 
Conveniently located in central Marbella, the restaurant is open everyday from 8am to 8pm and offers a combination of traditional Spanish dishes along with some of our European favorites. Start your day with a "pan con tomato" - the traditional Andalucian breakfast of an open baguette spread with crushed tomatoes, drizzled with olive oil and a dash of salt & pepper. Enjoy the lunch menu or pop in for a quick drink and Spanish tapas. The mini ciabattas and canapes with manchego cheese or smoked salmon are just an example of life's little pleasures.
Cafe de Ronda is also a Top Spot for Cafes in Marbella on TopCitySpots!
Bring your laptop! They have Super Fast WiFi so guests can quietly work while enjoying wonderful food  indoors or outdoors on our sunny terrace.
A great meeting point for business or pleasure!
This cafe is a fantastic meeting point for business or pleasure where you can relax and enjoy good food and fine company without the pressure of having to free up the table for another customer. Clients come first and they only offer the best in quality and service. You will be greeted with a friendly smile and a warm welcome anytime, so come try it out for yourself! Eating out in Marbella has never been so much fun!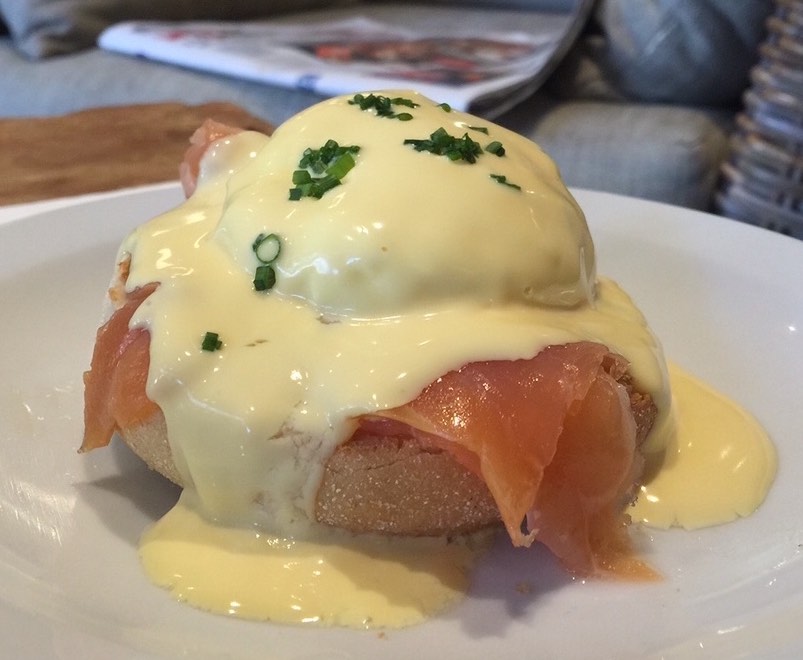 They continually give back to their customers with special offers and free meals. "Like" their Facebook page, comment on their wall and enter our draw for a chance to win a meal for two for the price of one!
On the run? Call ahead of time and they will prepare a meal to go. They also offer catering services with some of the tastiest selections around. Call to reserve an appointment to discuss your wedding, banquet, business meeting or other event and to discuss the details.
For details, reach out to them at their details, below.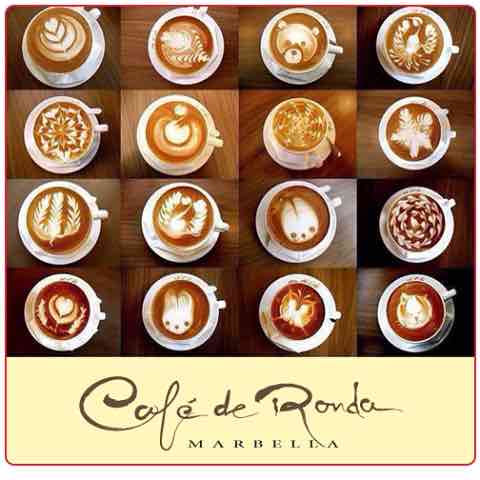 One of my favorite places in central Marbella. It is composed of different zones and atmospheres: comfortable tables and bar chairs in its main hall, a quieter area upstairs and a small outdoor terrace...
...Under new management since the end of 2011, the place has been revamped for the better. It now offers a varied menu for all tastes, very reasonable prices and a reliable wi-fi connection. It's really cozy, very nice place, probably the best in that area.
- Marbella Dad
I was there...I love this place!
This family friendly Marbella restaurant has lots to choose from for fussy eaters with a wide selection of small portion tapas dishes, finger foods and even high chairs. This is one Marbella restaurant your kids will not want to miss.
- Codrina Family, Marbella

Related Links to Cafe de Ronda