Zoroastro Catering

share this page with a friend
UPDATE: Unfortunately Zoroastro Catering is closed.
For more information and recommendations for catering please visit Marbella Catering
Zoroastro catering is the best homemade Persian and Armenian cooking that you will find on the Costa del Sol that is lovingly made in the traditional Iranian way. In a place where it is hard to find exotic cuisine such as Persian and Armenian cooking, Zoroastro Caterting is a blessing to have in Marbella and throughout the Costa del Sol.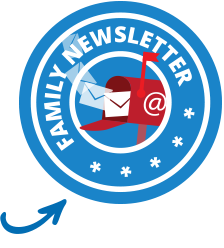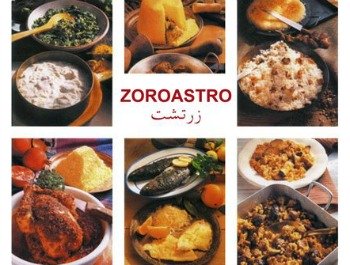 The cuisine of Persia is unique: many of its dishes can be traced back a thousand years ago, some even more. Persian food is nutritionally balanced and visually attractive but, above all, it has survived because it is delicious. Persian food is not spicy as in hot but strongly flavoured with a wide range of delicate spices. It is impossible to contemplate a classical Persian meal without those two main ingredients : saffron and lemon. Enjoy the blend of meat with fruits and/or nuts, even though every recipe can be made as a vegetarian dish. The special method of cooking rice is unrivaled anywhere.
Minimum order is for a party of 8 and must be ordered at least a week in advance. Deliveries outside of Marbella include a surcharge. Vegetarian dishes available!
Zoroastro Catering - Persian Tapas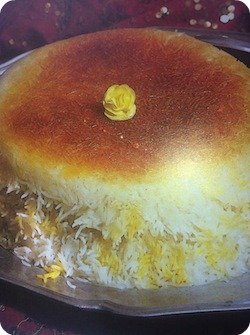 If you are not familiar with these recipes, contact Zoroastro Catering by email and they can recommend the best combination of dishes and advise you according to your necessities and seasonal ingredients. Zoroastro only uses fresh biological products. However, most of all, what makes Zoroastro different from a restaurant is that they present you with traditional family home cooked recipes made with their own secrets which can only be found in a private Persian household.
Some of the most unique and popular Persian tapas coming from this Marbella catering company include:
KooKoo Sabzi - Savoury omlette with mixed green herbs with or without walnuts
Kashe-o-Bademjan - Fried aubergine, onion, garlic, boiled yogurt
Mizza Chasemi - Chargrilled auberine, eggs, garlic and tomatoes
Salad - e - Olivieh - Russian salad with or without chicken
Salad Shirazi - Diced tomatoes, cucumber, red onions, mint, lemon, olive oil dressing
Mast - o - Khiyar - Yogurt, diced cucumber, herbs
Boranie - Yogurt with spinach and fried onions
Dolmeh - Tender vine leaves stuffed with rice, onion, olive oil, herbs and spices
Salad Adass - Lentil salad, onion, parsley, olive oil and lemon juice
---
Location: Covering Fuengirola to Estepona. Delivery charges outside of Marbella and San Pedro.
Email: zoroastro.catering@gmail.com
Minimum: From parties of 8
Facebook: Zoroastro: Persian and Armenian catering in Marbella
---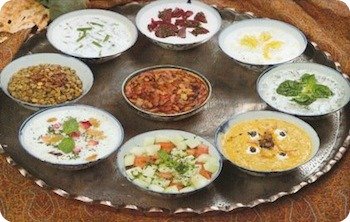 Out of all the Marbella caterers, you will not find anything more different and exotic than Zoroastro catering. Not sure what to choose from their menu? Let the specialists choose the most popular dishes for your next party or discuss the options available to make everyone happy. There is so much love poured into every dish that you can feel with every bite, you will not be disappointed!
---
Goli: "Glorious and fresh!"
Dear Massy, thank you for your glorious cooking. It was delicious and especially very fresh. I had many poeple from Marbella and gave them your contact. Regards Goli (August 2013)
---
Lydia: "Impressive"
I was impressed by the quality of the products and the quantity of the food.Thank you very much it was a great success See you soon. (September 2012)
---
Sharon: "Thoroughly enjoyed it"
Thank you very much for the lovely food. We thoroughly enjoyed it, especially the Khoresh apple chicken. We look forward in the future to enjoying another delicious meal.(August 2012)
---
Farhad: "Lovely cooking"
Thank you so much we had a lovely evening thanks to your lovely cooking. The ghormeh sabzi was great : Well done (August 2012)
---
Nikki: "Charming service. Food like home!"
I could not believe I was going to find in Marbella such a good Iranian home delivery. The service was charming, delivery on time and food like at home with my Mum !!!! Thank you Zoroastro (July 2012)
---
There are loads of Costa del Sol caterers out there, but Zoroastro is by far one of the best in their field of Iranian cuisine. They can cater to small or large dinner parties with the professionalism that you would expect from the best.
---
Return to top
Return to Marbella Restaurants
Write your own review Zoroastro Catering