share this page with a friend
YAMAS Greek Fusion Restaurant offers outstanding Greek cuisine with a hint of Asian Fusion in a charming courtyard nestled just steps from the main Dali Square Parking in downtown Marbella.  Enjoy Greek tapas, a light brunch or fine dining while you sit enjoying delicious meze (small plates) and wine philosophizing with your friends and family.  The restaurant also offers sizeable and comfortable interior seating suitable for a romantic dinner for two or large groups.   
Situated on the main pedestrian walkway from old town to the port just a few steps from the main Dali Square parking, you will find a secret, beautiful garden, hidden away from the rest of the world. YAMAS has made its mission to deliver a taste of Greece fused together with occasional Asian flavours.  
Experience the Mediterranean region's timeless culinary traditions and culture, together with friends and family celebrating life over a fresh tasty plate, and a glass of ice-cold Ouzo!
Valentine's Day Candlelight dinner for €38 Per Person, including a glass of Veuve Champagne and a selection of delicious options.  Live Blues music will also be featured - Book Today!
YAMAS History & Background
YAMAS owner, Kulis, is a true international restauranteur.  Originally from Katerini, Greece, he ran his own restaurant in Germany for 10 years before moving to Spain in 2010.  Kulis then founded and managed a beautiful beach club and restaurant in Marbella which led to his current venture.  His Greek night was always so successful that it was time to expand, so he purchased his own premises.  This allowed Kulis the freedom to provide and expand his range of dishes for his most loyal clients.
Kulis and Hayley welcome you to smash plates at YAMAS with live music and belly dancing! Last Saturday of every month.  Make sure to book in advance to avoid disappointment!
Being a Greek chef. Kulis has passed his talents to work alongside Albert - head chef.  Having built up a loyal team, the main focus with YAMAS is to deliver fantastic service and continue its unique blend of Greek and Asian Fusion in Marbella!  Another fact that has contributed to his success is his internationalism - Kulis speaks five languages fluently so don't be surprised to find him chatting with you in your native tongue!  
YAMAS also has a well-equippped Kids room so the adults can enjoy peace of mind with their meals as their children enjoy the play room.
Avenida Miguel Cano, No. 6

Marbella, Spain

Tel: +34 952 903 827

Open every day except Tuesday

Hours: 12:30 - Late

Facebook: YAMAS
Return to Marbella Restaurants 
Write your own review about YAMAS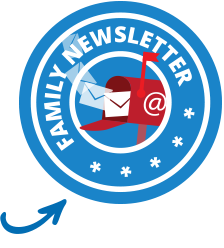 Apr 06, 19 08:07 AM

The Marbella Football Academy - a high-performance Football Camp in Marbella enabling kids from 4 to 16 years of age to develop and excel in football.

Mar 26, 19 02:11 PM

Just a quick tip if your needing a NIE Number in Marbella... I was very happy with my self, read all the websites about getting your own NIE Number in

Mar 26, 19 02:09 PM

I am an enthusiastic and experienced teacher. I taught Biology/Science/Maths in Ireland from 2005 and gained my PGCE in University College Dublin in 2012.