| | |
| --- | --- |
| WoodFactory | |
share this page with a friend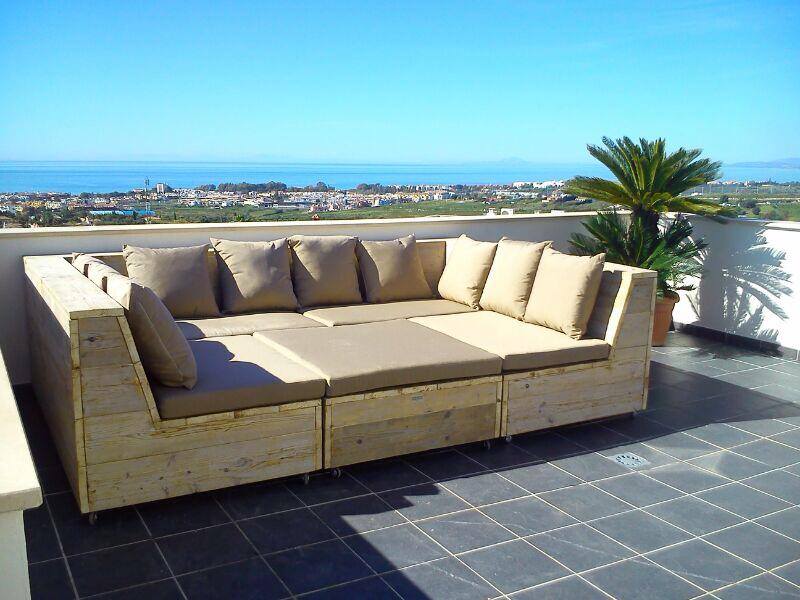 WoodFactory is a Dutch owned and operated furniture design and manufacturing company in Marbella where families can find furniture which is naturally beautiful, functional and extremely durable for both interior and exterior spaces.
Chances are that you have spotted some of their distinctive designs at well-known locations around Marbella including Dezentral, C'est la Vie, or El Guino. It's no wonder that some of Marbella's hippest destinations use WoodFactory furnishings because, in addition to being aesthetically stunning, comfortable and functional, the furniture is surprisingly affordable and durable.
WoodFactory designs are stunning, functional and surprisingly affordable for families in Marbella.
The company distinguishes itself from others by using only the best quality recycled wood from Holland. They select each component themselves to make sure it is fit to be transformed into furniture. If you visit the factory in San Pedro yourself, you will see how their carpenters carefully treat all surfaces to insure they are smooth and there is no possibility for splinters.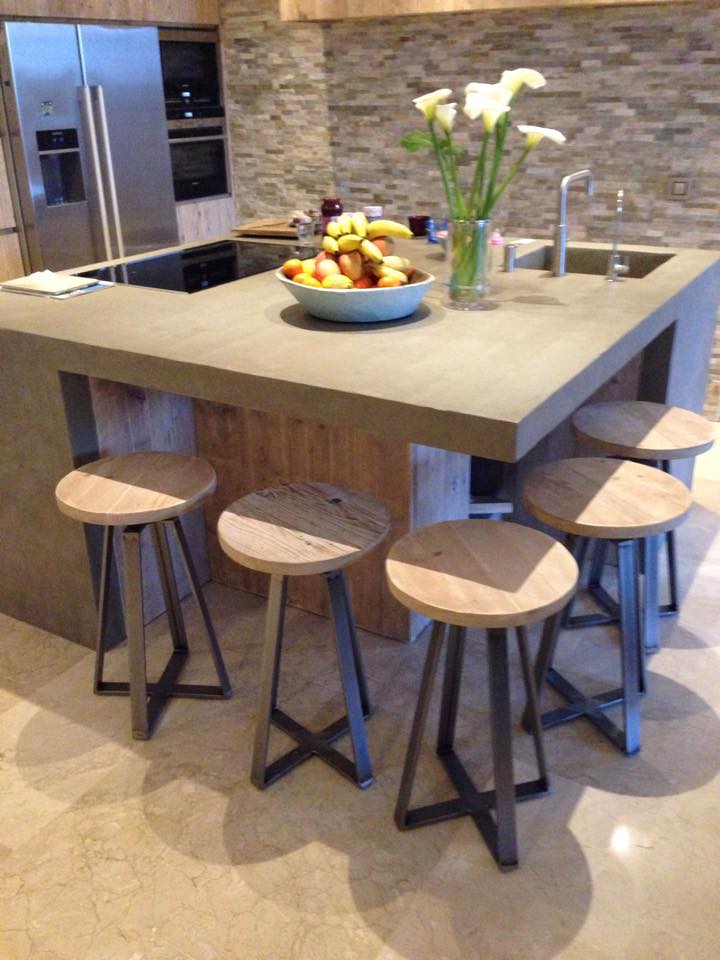 And the furnishings delivered have an amazing story behind them. In addition to being manufactured from recycled wood, they employ an ancient, hand-crafted technique enabling an extremely strong fit with very few screws or nails in their furniture. The quality is outstanding and after you've seen and experienced one of their products, you will realise they have achieved new benchmarks in design, functionality and durability. 
The company maintains a 500 square meter showroom in San Pedro where you can see a wide assortment of inventory for the home. Because many apartments, townhouses and villas on the Costa del Sol have unusually sized rooms and terraces, consider customising the furniture to meet your specific needs. At the factory you can easily consult with the owner, Kristel Schoeman, about how her team can prepare an appropriately sized piece to complement your living space. 
For kids and families, you'll find a wide assortment of fun, innovative and durable designs for living rooms, playrooms, great bunk beds, terraces and exterior play grounds. 
Fun kids furniture that is beautiful and durable: you will find some truly outstanding designs for kids bunkbeds, study desks, shelf systems and more. Whether you have a small terrace or a large poolside space, there are furnishings which will suit all sizes perfectly. 

Kids bedroom sets, bunk beds, desks, study desks, tables

Naturally pleasing designs for every room in the house: the natural materials used by the brand as well as the hand-crafted skills they put into making them are both contemporary and classic at the same time and exude a high degree of quality to the touch. The story behind the materials also makes for great conversation!

Dining tables and chairs, cabinets, consoles, sofas, desks, kitchens

Exterior furniture that complements terraces, pools or gardens: you will not find a cooler lounge than one designed by WoodFactory. They are distinctive yet understated. Fun yet functional. And extremely durable even under the hot, blazing sun that we are all familiar with on the Costa del Sol.

Lounge areas, outdoor kitchens, fire pits, wooden decks
A Dutch owned and operated business with a focus on quality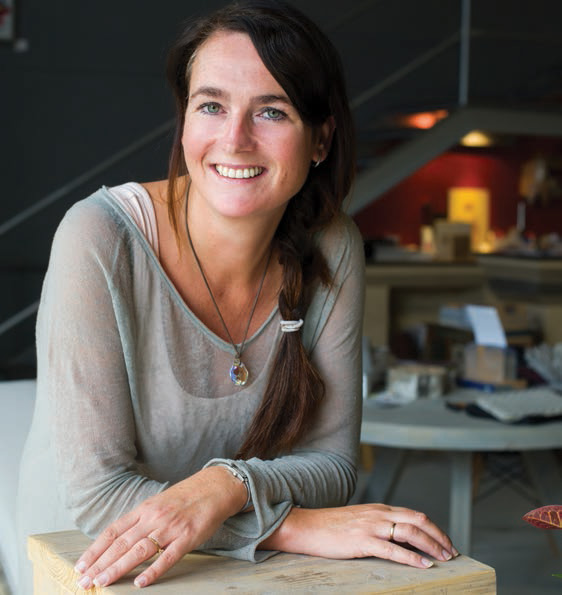 The business was launched by long-term resident of Marbella, Kristel Schoeman, who wanted to bring the best of Dutch design and quality to the Costa del Sol.
"In the Netherlands, furniture made of recycled wood is very popular but at the Costa del Sol it was impossible to find these trendy sofas, tables, chairs and lounge sets," stated Kristel. "We thought it strange since they are perfect for the outdoor life in the south of Spain."
The wood is imported from The Netherlands and is transformed into furniture at the workshop next to the showroom in San Pedro de Alcántara.
Following the set-up of WoodFactory, Kristel's idea proved to be such a success that she expanded her line to also include decorative accessories that accompany her lounge creations. You'll find her mark all over the Costa del Sol now as some of the hottest bars and restaurants have chosen to furnish their destinations with the unique style that Kristel brought to the Costa del Sol.

Not sure what you need to spice up your home?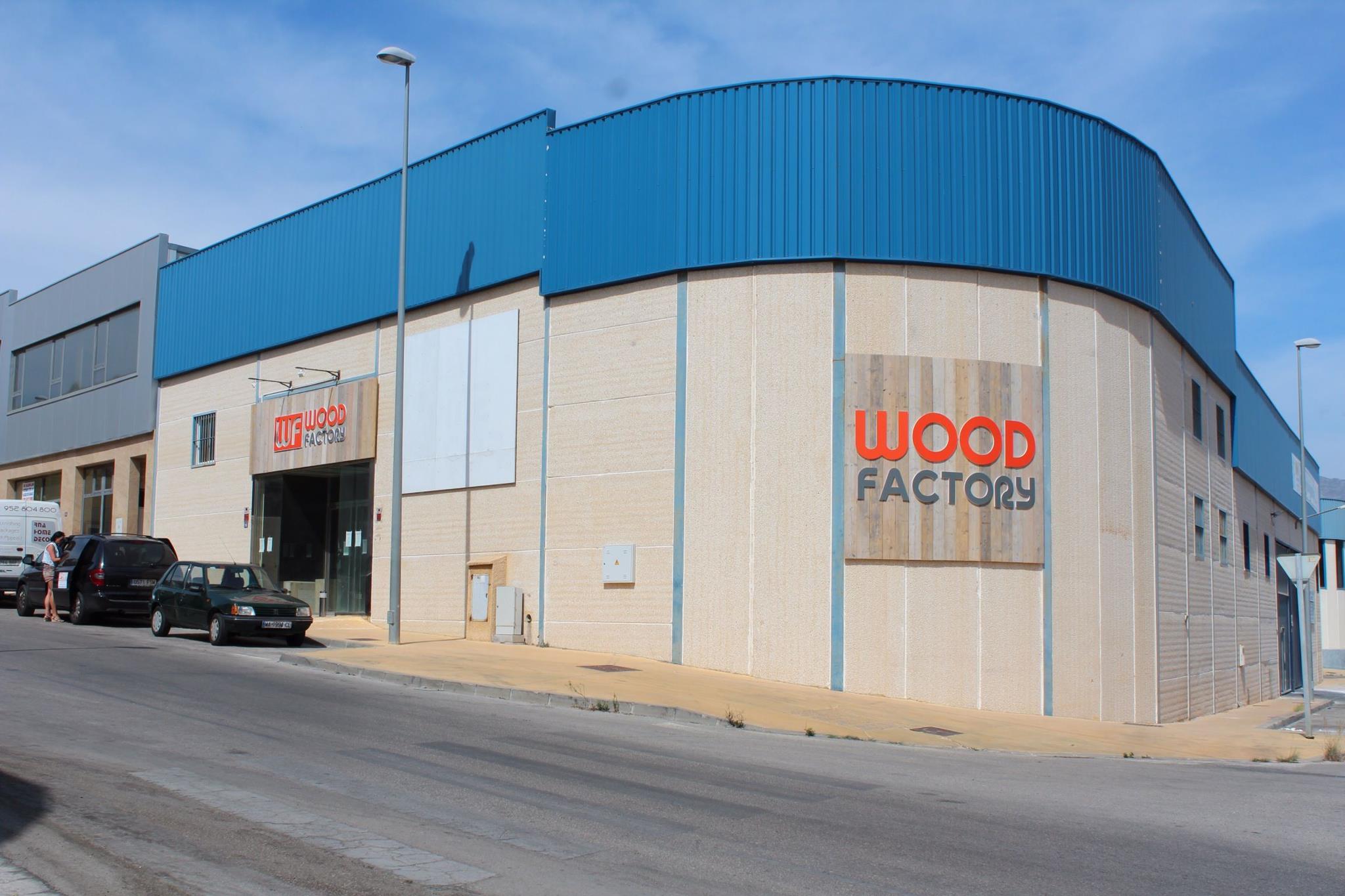 Not sure exactly what you need? No problem. The showroom is filled with great ideas for your living space. The 500 square meter showroom in the Poligono section of San Pedro has hundreds of pieces that you can look at and try for yourself. If you need assistance, Kristel herself is there on a daily basis to assist with any questions you have to make your new furniture absolutely perfect for your home. 
The factory is easy to get to and there is plenty of parking so you needn't worry about any long drives or hassles. Why deal with the frustration of dealing with a large, impersonal furniture store when you can visit a single place that delivers high quality furniture that is designed expressly for your needs?
CONTACT

Poligono San Pedro de Alcántara, Calle Budapest 16, 29670 San Pedro de Alcantara, Marbella, Málaga


Tel: +34 620 230 376

Email: info@woodfactory.es

Website: woodfactory.es



Related links to WoodFactory Spain