UK Delivery to Spain - Your Favourite Brands
share this page with a friend
UK Delivery to Spain is where you'll find recommended links to your favourite brands which will deliver to you quickly and, in many cases, absolutely free to your home in Spain. Although there are amazing products available on the Costa del Sol, we've all been in the situation where we'd just love to have that one special thing that we can't seem to find locally. If that's your situation, then you've come to the right place.
If you're looking for great local products on the Costa del Sol, check out the page on Shopping. You'll find loads of ideas on recommended places to shop as well as feedback from the community on the most customer oriented shops in town. 
Know a great brand that ships to Spain? Add it in the Form below for others to see. Happy Shopping!
NOTE: The links indicated on the UK Delivery to Spain page are subject to change by the brands at any time. Please contact the brands directly to confirm the latest pricing.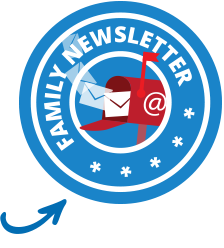 Know a great brand that will deliver to Spain?
Know a great brand that will deliver to Spain? Share it!
UK Delivery to Spain - Brands that deliver to you in Spain
SOURCE: www.insidersabroad.com
Pages related to UK Delivery to Spain
Looking for related topics to UK Delivery to Spain? Check the links below for the latest updates.
Apr 06, 19 08:07 AM

The Marbella Football Academy - a high-performance Football Camp in Marbella enabling kids from 4 to 16 years of age to develop and excel in football.

Mar 26, 19 02:11 PM

Just a quick tip if your needing a NIE Number in Marbella... I was very happy with my self, read all the websites about getting your own NIE Number in

Mar 26, 19 02:09 PM

I am an enthusiastic and experienced teacher. I taught Biology/Science/Maths in Ireland from 2005 and gained my PGCE in University College Dublin in 2012.