Torrequebrada Magic Show
share this page with a friend
NOTE: This show is no longer active.
For other tips, visit Marbella Things to Do.
This spectacular Torrequebrada magic show by Oscar, Renzo & Mara is an unforgettable experience for the whole family. Located 30 minutes from Marbella at the Hotel Casino Torrequebrada theatre.

You were there? Please send us your evaluation and grade. We would love to hear from your family!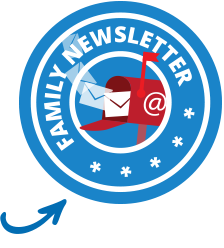 Following huge success in the UK, Magic Unlimited perform new shows every summer in Torrequebrada which runs from June till September. This Torrequebrada magic show has had stunning reviews and has delighted both young and old.

Price:
Adults: €28
Children under 12: €22
65+ years: €22
VIP: €45 (best seats available, 1 free drink)
Showtimes: Doors open at 7:00pm. Show starts at 8:00pm
Duration: 110 minutes (including interval)

June 4, 11, 18 (all on Saturday), 24 (Fri)
July 3 (Sun), 6 (Wed), 8 (Fri), 13 (Wed), 15 (Fri), 20 (Wed), 24 (Sun), 27 (Wed), 29 (Fri)
August 3 (Wed), 5 (Fri), 8 (Mon), 12 (Fri), 17 (Wed), 19 (Fri), 24 (Wed), 26 (Fri), 31 (Wed)
September 2, 9, 16, 23 (all on Friday)

Location: Sala Fortuna at the Hotel Casino Torrequebrada. Avenida del Sol 29630, Benalmadena-Costa. Follow signs Casino Benalmadena.
Tel: +34 951 775 511 or +34 677 245 588
Email: reservas@magicshow.es
Website: www.magicunlimited.info
MarbellaFamilyFun grade: 10
---
Son's evaluation: The Torrequebrada magic show is really funny and the tricks are really cool. The funniest person is the assistant.

You sit in a room on chairs next to a table and they sell chips and drinks. Depending on how much you pay, you can sit in the front (V.I.P. section), in the back or in the middle.

In one of the tricks the stage moves with the front tables. There is a book, next to the place where you get your tickets, that you can buy. It is a magic book for 10 euros about how to do magic tricks and about the magicians.

At the end of the show, you can meet the three magicians who will give you an autograph and let you take a picture with them. Grade: 10
---
Daughter's evaluation: The Torrequebrada magic show was excellent. The seats where comfy and you could see the stage from about anywhere. If you want to be chosen for a volunteer you should pay for the V.I.P section.

The magicians are called Oscar, Renzo and Mara. Oscar and Renzo are brothers and the man at the entrance is also a brother. Mara is from a different family.

In the beginning or the end there is this book you can get which has more than 30 tricks and also says how the trick works. Grade: 10
---
Mom's evaluation: The Torrequebrada magic show by Magic Unlimited was everything that I was expecting it to be - Great! I have heard a lot of great things about this magic show and have been wanting to go to it for a while. I have friends who say they´ve seen many magic shows and this is one of the best they´ve been to. Oscar, Renzo (both brothers) & Mara, as well as little brother Steve, make a spectacular team that kept us entertained for nearly two hours.

We were all so sorry when the show ended as it seemed to go by so quickly. The team did a great job with audience participation as well. If you like to participate, then be sure to get V.I.P. seats which are conveniently located close to the stage. Makes for easy pickings.

The magic tricks kept us all guessing "How did they do that?" and Steve left us in stitches with his comical acts. The magic was very well done and very professional. Renzo, Oscar and Mara are young magicians that have been performing since they were 12. During one of their breaks they show a brief history on a screen on how they got to where they are now.

The show is suitable for both English and Spanish speakers as they speak one language and then translate themselves in the other. They do quite a good job of this, not wasting any time and getting the point across quickly. The big screen is also used when showing tricks where you need to look at cards or small pieces of thread. It really shows you how professional they are because they didn´t slip once in their performance, which would release any secrets.

The Torrequebrada magic show is held in the Sala Fortuna theatre (very bottom floor) in the Hotel Torrequebrada and is very "casino-like" with carpeted floors, dim lights, and little lamps at each table. I felt like I was at one of those New Year´s Eve parties you see on television. When we arrived we were escorted to our table and asked if we would like any drinks. For the kids there is juice, water and soda. The alchohol list, however, was ample, but expensive. There are no snacks, but they have a dispenser outside that sells potato chips (crisps). There is a small intermission half-way through the show to go to the toilet and order more drinks or chips. But, beware, the more chips you eat the more thirsty you get and before you know it you´ve spent €30 just on a couple of drinks and snacks.

The best part of the show for me was when a magic trick was performed while the stage and center part of the audience rotated. It was so unexpected and we happened to be on a part of the theater that didn´t rotate so we got great views from all angles. I also really liked Steve´s antics as they showed how a magic trick is done in slow motion.

If you plan to go to this Torrequebrada magic show try and get a hold of the €10 discount cards that are distributed in the Marina Banus shopping mall parking pay machines. A friend of mine got a hold of them for me and I was so pleased to get €40 off for our family of four. We saved 40% on our tickets so that was great savings. We did wind up spending it on drinks and snacks, though. If you read Natasha´s review below you can find out more ways to save on this show. She went before us and I realized after that she has a great description of her family´s experience. It is very accurate.

After the Torrequebrada magic show we went into Benalmadena for a bite to eat. It was so crowded, which is to be expected in summer. You can either go directly to the port, where there are many restaurants to choose from or you can eat a bit closer to the hotel along the sidewalk on the beach side. We took a chance and ate at a place called Merendero Virgen del Mar. You´ll see it on the beach side as you go down toward the port. You can´t miss it because they have a little boat where they are grilling sardines on sticks and it smells divine. The weather was perfect for eating outdoors, the food was delicious and the price reasonable.

To get to the hotel from Marbella you can take the coast road N340 straight into town. You´ll have to peel off the highway just before it takes you up to the A7. So just keep right and close to the water. You´ll hit a lot of roundabouts before you get there. Just keep a lookout for the Hotel Torrequebrada on your right. It´s a huge hotel along the beach, you can´t miss it. Grade: 10
---
Dad's evaluation: The Torrequebrada magic show is a very good entertainment. The atmosphere is very friendly, family-oriented and the magic acts are really spectacular. With a little smoother transition between the acts, this would be a truly world-class show. The children really enjoyed it and left with a big smile. Going to the show was also a great excuse to spend a delightful evening on the boardwalk of Benalmadena. The atmosphere is different from the one in Marbella, with more people and more tourist shops. A good place for an evening stroll. Grade: 10
---
Natasha's family grade: 10

---
Mom: This Torrequebrada magic show was an amazing experience that my whole family enjoyed. The show is organized by a husband, wife and their four children. The mother sells the tickets and she was wonderful and so nice smiling all the time. She was sweet to let us know that our kids could return after the show to get their photographs taken with the magicians.

The main characters in the magic show are the trio Renzo, Oscar and Mara. Mara evidently is pregnant and substituted by her sister who is an exact copy of Mara. She did a great job. Then there is Steve who entertained in a very comical way. He was so funny when he showed the audience in a slow motion how the magic tricks were done. He entertained during breaks and we all cracked up. My kids loved him the most.

The show takes place in the casino of a beautiful hotel Torrequebrada. The atmosphere was so cool and the seats were very comfortable with a little lamp at each table. It seemed as though everyone in the audience got a good view of the show. We were entertained by the magic tricks, the dancing, the lighting and the little breaks by funny Steve. It really got you thinking on how do they do it all? My son loved how the stage turns on its own.

This year there is an offer by the Wok restaurant that lets you eat dinner at any of its locations for €12 and you receive a voucher to the Torrequebrada magic show with this counting as a discount. So in the end you pay €16 for the show instead of €28. I also noticed that in the Puerto Banus shopping mall called Marina Banus that there are a bunch of discount vouchers at the parking pay machines for €10 discounts. This is a big savings, so grab as many as you can. This Torrequebrada magic show is a ten and you must go! Our family highly recommends it. Grade: 10



---
Back to top of Torrequebrada Magic Show