Asian Restaurant Wok
share this page with a friend
The Asian restaurant Wok offers good fast food at a reasonable price. This all-you-can eat Asian buffet is a great place to take the family, especially if you have picky eaters. Three locations on the Costa del Sol: Malaga, Fuengirola and Benalmadena.
You were there? Please send us your evaluation and grade. We would love to hear from your family!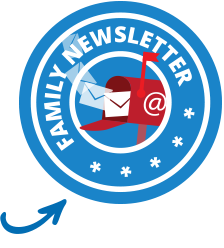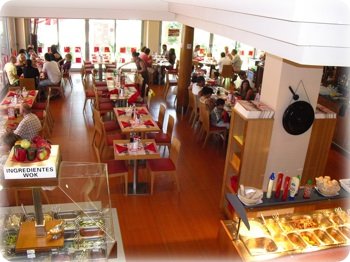 If you're looking for fast food with a healthier menu, then the Asian restaurant Wok is the place for you. Lots of choices from Peking Duck to stir-fries that are cooked in front of you in an open central kitchen. Large dining halls and terraces. Free parking.

Fuengirola Location: Av. Parque Fluvial (previously Restaurante Cantora). Located a few meters away from Centro Comercial Miramar off highway A-7.
Benalmadena Location: Benalmadena Port. Located on the first floor of the Centro Comercial Puerto Marina Shopping.
Malaga Location: Paseo Marítimo Antonio Machado 16, 29002 Malaga. Located 900 meters from the Vialia train station.
Hours: Open every day from 1:00pm - 5:00pm. Closed for break then re-opens at 8:00pm - (midnight) 12:00am.
Price: €12.95 Evenings and weekends, €10.95 Weekday lunch, €6 Children 4-7 yrs, €3 Children under 4 yrs.
Fuengirola Tel: +34 952 66 60 30
Malaga Tel: +34 952 04 03 40
Website: www.wokdirecto.com


MarbellaFamilyFun Grade: 8.6
---
Son's evaluation: The Asian restaurant wok is a really good buffet restaurant. You can choose whatever you want but there is not a lot of choices. The food was good especially the chicken with some sauce that tasted like peanut butter. The dessert wasn't the best and the place was a bit crowded. It's next to the Minigolf. Grade: 9.0
---
Daughter's evaluation: The restaurant Wok is really good and you eat healthily. The service is really kind. This restaurant is a buffet and some buffets have bad food but this one is really good. If you have it stir fried they would cook it right in front of you and it's really cool. I thought the dessert was bad except for a little rectangular thing had chocolate inside and white kind of icing on top. Grade: 9.0
---
Mom's evaluation: We kind of stumbled into this restaurant on our way to Fuengirola Adventure Golf, and we´re happy we did. In general, I don´t like buffets, but if I´m going to eat one then the Asian restaurant Wok is not a bad choice. I liked it even better when I found out the price and suddenly everything tasted that much better.

We had a weekday lunch at €10.95 per person and the kids 4-7 yrs old were only €6. This is a better deal than McDonald´s and you feel good about yourself eating a healthy stir-fry as opposed to a greasy burger. We had 7 starving children in our party and they were thrilled to just get up immediately and start loading their plates. My kids love buffets because they can try so many different things and not have their parents screaming at them to finish their food and not let it go to waste.

I started out with some dumplings and sushi, which were not bad. I´d skip the sesame shrimp toast, though as that was way greasy and had no flavor. The Peking duck was also pretty good, although they seemed to keep running out of crepes. I later on discovered that you can prepare your own stir fry by gathering all different kinds of ingredients from raw chicken, fish, and beef to onions, red peppers and other vegetables. There is also a station that has skewers already threaded with fish and meat so you can take either one to the central open kitchen and hand it over to the chefs to prepare in front of you. You have to wait 5-10 minutes for it to cook and then you can sit down.

We came to the Asian restaurant Wok at about 3:00pm and it was pretty full, so there was a bit of a line. I figured out later that you have to time your cooking right. The chefs gather everyone´s plates at the same time until the stove is full. If you miss tis round you´ll have to wait for them to finish cooking before handing your plate over. If you´ve gathered ingredients for a stir-fry then you have a choice of sauces for them to cook it with. I first only noticed that above the kitchen there was a menu of 6 different sauces. Two of them had a chili plastered next to them to indicate that those sauces were spicy, so beware if you´re not a chili fan. Only later when I sat down I realized that there were explanations on the table mats about each individual sauce. I guess you live and you learn.

The waitresses at the Asian restaurant Wok were nice, but didn´t speak either Spanish or English very well. They are quite efficient though at running through the tables picking up everyone´s dirty dishes.
When we got to the dessert station we found lots of fruit, sushi, flan, and Chinese donuts called jin-dui. The fruit was mostly canned, other than the melon, so it wasn´t very impressive. I love jin-dui, which is deep fried rice dough with a sweet bean paste inside and covered with sesame seeds. However, the ones they had were too dry and not very tasty. The food at the stations like the fried appetizers were also a bit dry and had been sitting out for a while. It´s what to expect when you go to a buffet. So I really recommend sticking with the stir-fries and skewers that they cook in front of you. These were the most tasty dishes. Grade: 8.0
---
Dad's evaluation: Grade:
---
Graham´s Family grade:

---
Graham: Lived on the Costa Del Sol for over 4 years now and the Wok was always a favourite with my other expat friends as well as visiting family and friends. I have been there many times and have always loved the selection, the food, and the cleanliness of the place.

However, recently, the food seems to have had a lot of salt added to it.......this has ruined the taste of a lot of the dishes and leaves you feeling very very thirsty. I wonder if this is a ploy to get you to purchase more drinks to quench your thirst. the drinks are quite pricey in the Wok, so this is obviously where they make quite a bit of money. Have been a bit disappointed the last 2 visits because of this reason. I am someone that usually loves salt in my food, but even for me, some of the dishes were almost sickly.

I will venture there again soon to see if things have improved, but if not, then I will unfortunately be leaving well alone. It is a shame that this one thing has left a very bad (and salty) taste in my mouth, because otherwise, the Wok is a great place to eat. Grade:
Jane´s Family (Mijas) grade:
---
Mom:As a family we have been to the Wok in Fuengirola many times, but never again ! We went in the summer with friends who were here on holiday.

We had 4 children aged 5, 7, 7 and 8. The 7 and 8 years olds aren't big eaters so we cheekily said that all 4 children were all 7 or under. The staff refused to believe us, asked for ID and when we couldn't produce it sneekily asked the older children their ages when they were getting their desserts. I would happily, and rightly so, pay the adult price if the children ate a reasonable amount.

The lack of flexibility and the interrogation techniques used by the staff were not pleasant. A far better option is the small Wok buffet next to Iceland where the food is just as good, the service is really good and the prices are cheaper (with a childrens price for under 9's) Grade:
The Roden family (Shropshire, UK) grade:
---
Mom: My friend Marg and family were in Spain to celebrate her husband´s birthday with their family. We decided to take a holiday and hav a cross over day and went to the Wok for the evening meal. The food was really good and there was not a complaint fro any of the 8 guests. We travel to Spain quite often and make a opint of using the eatery as it is both good and reasonably priced. Grade:
---
Carl´s family (San Pedro) grade: 10
---
Dad: We had a great meal at the Wok, easy parking, friendly staff, plenty of good food and on top of that it was cheap!! I would recommend it to anyone...The amount of food to choose from was amazing and it was very healthy, we are actually all going again in a couple of days time!! Grade: 10
---
Natasha´s family (Marbella) grade: 8.0
---
Girl (12 yrs): I liked the Asian restaurant Wok and the that the food was good. I liked the dessert station, especially the fruit. My favorite was the Peking duck with crepes. Grade: 8.0
---
Girl (6 yrs): I liked the Asian restaurant Wok because there is a lot of Chinese food and I like Chinese food. It´s delicious. My favorite was the spring rolls, Peking duck and watermelon. I like going to buffets, because I can choose what I want. And I liked the donuts. Can we go again? Grade: 8.0
---
Mike´s family (New York) grade: 8.0
---
Dad: Good restaurant. Felt good eating healthily. Good atmosphere and service. Bad desserts. Great value. Grade: 8.0
---
Girl (9 yrs): I really liked Wok because it´s a buffet. Normally I don´t like buffets, because all they do is put out regular food and pieces of bread. But this one was like Chinese food and I liked it. It was different. It was fun to see the chefs cook the food in front of you. It´s good to have a nice Asian buffet. Don´t take the flan, it was awful. Grade: 8.0
---
Boy (7 yrs): I liked the Asian restaurant Wok because the food was great. My favorite was the chicken and squid satay and corn. I liked the flan and the Chinese donuts. Grade: 8.0
---
Back to top of Asian Restaurant Wok
Back to Marbella Restaurants