| | |
| --- | --- |
| Starbucks in Marbella | |
Marbella Family Fun

>
Marbella Restaurants
> Starbucks in Marbella
share this page with a friend
You can find Starbucks in Marbella and enjoy your favourite coffees, pastries and snacks. The brand was launched in 1971 as an American roaster and retailer of whole bean and ground coffee, tea and spices.  The company had a single store in Seattle's Pike Place Market.  Today, the company serves millions of customers every day and has more than 20,000 retail stores in 65 countries.
We will keep you updated on any new locations in Marbella as the information becomes available.

Puerto Banus: you can find the store on the first floor of the El Corte Ingles Shopping mall. 

This store is inside of the shopping mall.

Puerto Banus: you can find this kiosk located directly outside of the El Corte Ingles Shopping mall in Puerto Banus.

This store is outside of the shopping mall, near the roundabout.


Marbella: the latest store opened across the street from the Marbella Fair & Exhibition Hall (Palacio de Ferias y Congresos).  

The store is approximately ​150 square meters in size and is visible directly from the main street into town.

Starbucks in Spain
The CEO of the company in Spain and Portugal, Alvaro Salafranca, said that Malaga "has always been a province key" to the company. The initial store in Marbella - located in Puerto Banus - was a big success from its opening in the fall of 2014. 

Like the store in Puerto Banus, the new location in Marbella is co-located in a space within the mall, thanks to a collaboration agreement that the brand has with El Corte Ingles nationwide. With the opening of the new store in Marbella, the brand's presence in Andalusia has grown to seven: four in central Seville, one in Málaga and two in Marbella.
The Starbucks Story
The brand name is derived from the first mate in Herman Melville's Moby Dick.  It's logo is also inspired by the sea – featuring a twin-tailed siren from Greek mythology.
It's coffee buyers personally travel to coffee farms in Latin America, Africa and Asia to select the highest quality beans. The company's stores have become a neighborhood gathering place for meeting friends and family and its customers enjoy quality service, an inviting atmosphere and an exceptional beverage.
| | |
| --- | --- |
| | PUERTO BANUS: El Corte Inglés, Calle Ramón Areces, Puerto Banus |
| | |
| --- | --- |
| | MARBELLA: Across the street from the Marbella Fair & Exhibition Hall (Palacio de Ferias y Congresos), Calle José Melia 2, 29602 Marbella |
Back to top of this page.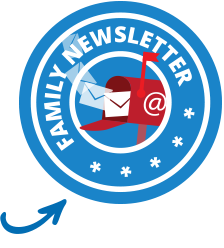 Apr 06, 19 08:07 AM

The Marbella Football Academy - a high-performance Football Camp in Marbella enabling kids from 4 to 16 years of age to develop and excel in football.

Mar 26, 19 02:11 PM

Just a quick tip if your needing a NIE Number in Marbella... I was very happy with my self, read all the websites about getting your own NIE Number in

Mar 26, 19 02:09 PM

I am an enthusiastic and experienced teacher. I taught Biology/Science/Maths in Ireland from 2005 and gained my PGCE in University College Dublin in 2012.