We Register Any Car Spain
share this page with a friend
WE REGISTER ANY CAR Spain are Spanish vehicle registration experts that you can trust. We pride ourselves on providing the best advice and the finest customer care in the industry. From a Fiat to a Ferrari, a BMW to a Bentley, a Classic to a Supercar – we do them all.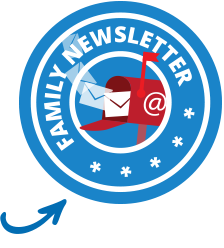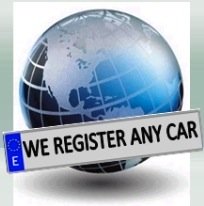 Spain is well known as one of the most difficult places to re-register a car from anywhere in the world and the strict and complicated rules can be a minefield for most people. It doesn't matter what car you own, our expertise is both unique and unequalled in registering cars onto Spanish plates in an efficient, concise and cost-effective way.

WE REGISTER ANY CAR Spain can save you taxes in most situations when importing and registering a car from overseas. Remember, if you are importing a car from overseas, even though it may have been manufactured in Europe, it MAY NOT have European Type Approval.

Another reason to speak to the professionals – We Register Any Car Spain.
Telephone: +34 687 47 11 39
Email: info@weregisteranycar.com
Website: www.weregisteranycar.com
Facebook: We Register Any Car (Spain)
---
We Register Any Car Spain can offer more
• Historic Plates for Classic Cars

• Car Insurance

• Technical Inspections

• EU Vehicle Lighting Evaluation

• Re-registration for any cars, in or out, of the European Union

• Shipping and Port Services (Barcelona only)
---


They can save you €1000's
Most people are unaware of the tax implications of re-registering a car onto Spanish plates. However, on most occasions, we can save you paying the hugely expensive Spanish Matriculation (registration) taxes which apply to every car being re-registered in Spain.

We offer advice and guidance if this is possible in your situation, taking into account the reasons why you are re-registering the car in the first place. You may be planning to move here in the longer term, or have just moved here.

Perhaps you have a holiday home here or you have decided to remain here for the foreseeable future, as Spain is such a great place to live. It makes total economical sense to use our expertise which guides you through the complexities of getting your car registered in Spain – often without paying taxes! Whether you have a UK car import, an American car import or vehicle from any other country, we can help.

We Register Any Car Spain are the renowned and experienced experts. We can take care of everything on your behalf and lessen the stress and strain of car importation and registration in Spain. Our dedicated team provides our clients with a first class service that is second to none.

If you have a car import Spain is one of the most difficult countries to register a car, so you will find that you need expert advice from people who have gone through the process many times before.

We look forward to hearing from you, guiding you through the legalities and ensuring you have the best advice available which will ultimately, save you money.
---

---
We Register Any Car Spain Testimonials
"We Register Any Car is a specialized consulting agency focused on assisting foreigners to import and register their vehicles in Spain.

After contacting We Register Any Car Spain, I was put in touch with Paul Ripley, the company's senior consultant based in Andalucia, who carefully explained all of the necessary steps required to legally import and register my car in Spain. My situation was particularly complex as it involved an older vehicle with USA-specifications Paul and his team were always available and very quick to respond to my numerous questions regarding the entire process. When unexpected challenges arose, Paul was able to propose effective solutions, always with careful consideration of the costs involved. Moreover, they were able to offer turnkey services while I was out of the country. I provided them with the details of what I needed and my car was delivered right to my door with all the proper documents and Spanish plates fixed to my car.

We Register Any Car saved me a tremendous amount of time and money and I highly recommend their services to anyone in need of advice and support to import and legally register their vehicle in Spain."

Robert Kulewicz, U.S.A.
---
Read this interesting article about driving in Spain by We Register Any Car.
---
Return to Marbella practical information
Write your own review
Back to top of We Register Any Car Spain