Driving in Spain
share this page with a friend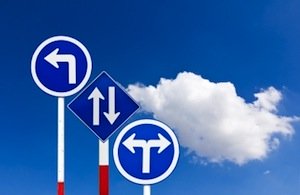 Driving in Spain - Without question, Spain has some wonderful driving roads as well as superb diverse scenery, but if you are considering driving here, then it's worth mentioning that it has one of the highest accident rates in Europe! This fact alone makes it worthy of special attention so you and your family can stay safe when driving in Spain. You see many UK cars driving around on the Costa del Sol and Costa Blanca but this also applies in faraway places such as the        Image: Stoonn / FreeDigitalPhotos.net
Canary Islands.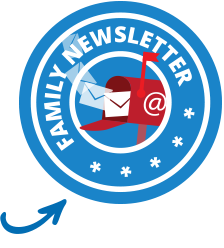 ---
Tips on Driving in Spain
Here are some tips to help keep you safe: The first point to mention is that you drive on the right hand side of the road in Spain and care needs to be taken after stopping for food or fuel or when starting out after a rest period – this is when the concentration and awareness levels are low.
If stopped by the Police for a driving offence, then be prepared to pay a fine in cash before being allowed to drive on, so always carry cash with you. There are some basic requirements when driving in Spain: Firstly you should carry your driving license and all the cars documents such as MOT (if required or ITV in Spain) and insurance and seat belts are mandatory in both front and rear seats. Drink driving is not tolerated and the limit is about half of the UK's and if you are over 0.05 per cent you could face anything from a severe fine to withdrawal of your licence on the spot or, even imprisonment. So if in any doubt – never drink and drive. Ever!
You should also carry several items in the car, such as 2 warning triangles, a spare pair of glasses if you wear them for driving and reflective vests for each person in the car in case of an accident or break down. And don't forget to bring a bike carrier along in case you want to navigate the local scenery by bicycle instead of by foot. It's against the law to use a mobile phone when driving in Spain and youngsters under the age of 12 must sit in the rear of the car. Many use satellite navigation systems but it's also wise to have a map at hand just in case you get lost. You will need an international driving license if you are from outside the EU which must have at least one information page written in Spanish.
You should give way to traffic from the right (unless a sign says otherwise) and remember that you give priority to traffic already on a roundabout. Take extra care of how Spanish drivers use lanes on a roundabout as often, they use the outside (right lane/s) to go all the way around a roundabout when turning left and extreme care need to be exercised on roundabouts – always expect the unexpected and be aware of this.
You often see the sign for 'Cambio de Sentido' which means change of lane /change of direction. These are most commonly used for slip roads when exiting major roads.
The speed limit on the Autopista (Spain info = Motorway – Freeway) is 120 kph which has just been raised from 110 kph. Some Autopista can be Toll Roads but these are always signed well in advance. The general rule is that a Toll road will have much less traffic than normal roads.
On Motorways (Autopista) you risk being fined for not indicating before overtaking and again before pulling back to the nearside lane after overtaking.
And finally, an often forgotten fact is that you will be required to validate your ID when purchasing fuel and other goods or services with a credit card.
10 lAWS YOU NEVER NEW ABOUT
Driving without wearing a T-shirt or shirt, barefoot or wearing flip-flops comes with a fine of 200 euro for not driving with the correct clothing or footwear, which could diminish the driver's capacity to control the vehicle.

You have to be extremely careful when parking on sand at the beach because if the area is classified as 'protected', you could end up with a fine of up to 6,000 euro.

Be careful if you're having an argument whilst driving, as if you're seen taking your eye off the road on several occasions, you could end up with a fine of 80 euro. The same amount will be applied if the driver is caught biting his nails, kissing the co-pilot or insulting other drivers using hand signals!

Driving with one hand or arm outside of the vehicle can lead to a fine of 100 euro. Article 18 of the General Traffic Law states that the driver and passengers should always maintain a sensible position inside the vehicle.

Driving with the music blasting out in an area where quiet is required, like a hospital, or during the early hours of the morning will be sanctioned with a fine of 80-100 euro. In one case, a fine of 2,400 euro was imposed for not allowing neighbours to sleep.

You should only use the car horn in cases of emergency, to avoid an accident or if you want to overtake someone and alert them of your action. Any other use could lead to an 80-euro fine.

Driving in the left-hand lane or in the middle lane if the right-hand lane is free could result in a fine of 200 euro, according to Articles 28 and 31.

Making the most of being stationary at a red light to touch up your make-up or eat something could cost you 200 euro and two points off your license.

Both hands should be kept on the steering wheel whilst driving and the driver's ears should be visible.

Filling up the car with petrol with the radio on comes with a fine of up to 91 euro.
Safety first when driving in Spain
Spain is a magical country to spend time and to drive in but always think about safety as your top priority. If you get tired take a break and have a sleep or a walk and some coffee. Tiredness can be fatal!
Safety is always KING in each and every driving situation and stay calm and keep your temper and attitude in check to maintain safety at all times.
---
This article has been shared with us from Paul Ripley at We Register Any Car - the experts on car registration in Spain. For more information contact them at www.weregisteranycar.com or call (+34) 687 47 11 39 and find out all you need to know about driving in Spain.
Image: Graeme Weatherston / FreeDigitalPhotos.net
---
Back to top of page
See more practical Marbella information
Write your own review on Driving in Spain