Marbella Family Real Estate Blog
share this page with a friend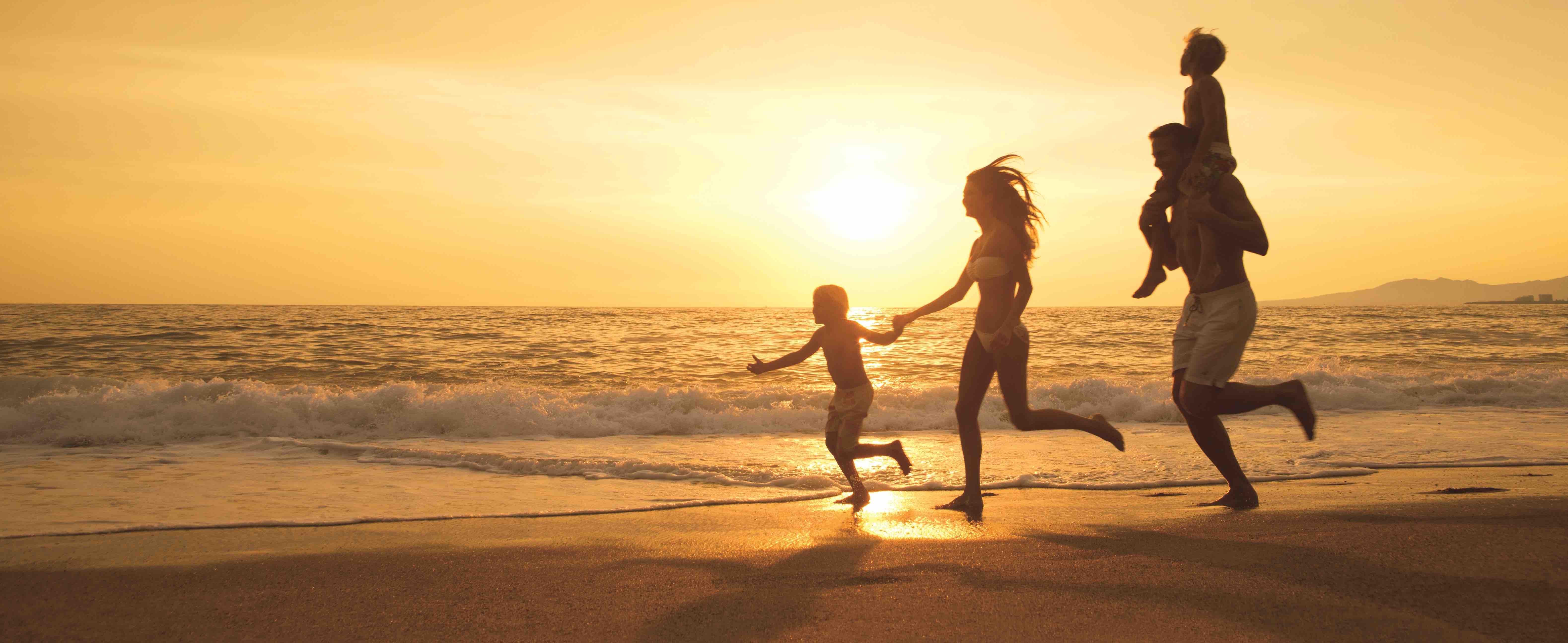 The Marbella Family Real Estate Blog is a collection of the top concerns we've received on our site related to real estate issues for expats living in Spain or considering purchasing a property on the Costa del Sol for holiday or long-term residency.
The content of the Marbella Family Real Estate Blog been authored by Barbara Wood, a professional agent with worldwide experience identifying homes for families in Spain, the UK, Australia and New Zealand.
If you have a specific question that you'd like to see addressed on the Marbella Legal Advice Blog, please let us know about it using our Ask a Question feature located on the bar above. Or, leave your question on our Facebook Comments section, below. We'd be glad to address topics you personally would be interested to read more about.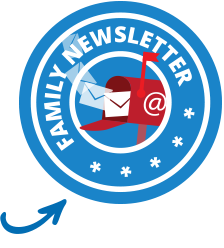 Have a question about Real Estate in Marbella?
Share your questions with us - we'll research it and answer it for you!
What others have asked about Real Estate
Click below to see contributions from other visitors to this page...

Consider This Before You Look for That Perfect Family Home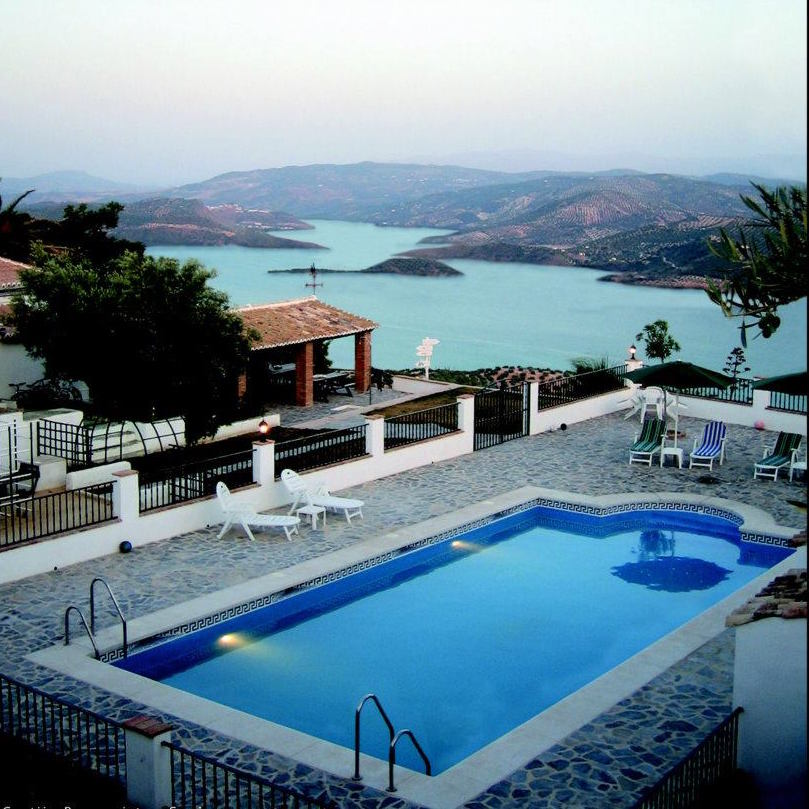 In my experience, most people do not have their children in tow when they are viewing properties in Marbella. There'll be lots of reasons why; if the children are very young they'll bored after a couple of viewings and if it's very hot they will quickly get tired and fractious. Older children and teenagers also have short attention spans and would much rather be anywhere other than in a hot car heading for another property. 
If it's term time, it's usually easier to leave the children behind in the care of family or friends and if the viewing trip is just for a couple of days then in reality much more can be achieved without the kids. But although they are out of sight it's important not to have them out of mind because it can be very easy to overlook certain aspects of a property that may make it totally unsuitable for children.
First, a confession.
Years ago, when I was an estate agent, I sold a house, a bit of a mansion priced at the equivalent of about €1.8m and that was a lot of money 20 years ago. Mum and Dad were buying a holiday home for themselves and 2 children aged 5 & 7. By the time they contacted me they had seen about 50 houses in the Marbella area through dozens of agents  and I had only one listing that they hadn't already seen. 
Now, as the agent working for the seller it wasn't my job to point out to them those aspects of the property that made it a really bad choice for a family with young children and I didn't. They bought it but today, as a property finder working for the buyer I wouldn't even put it forward for consideration if my clients had young children.
So what made it so unsuitable for this family or, indeed, any family with young children? 
Firstly, although it was in one of the most prestigious and luxurious developments on the entire coast it was up in the hills behind the coast, about 7kms up and then another 1km from the entrance of the urbanisation to the house itself. This meant that every time the children wanted to go to the beach, have an ice-cream in the village, play on the swings, it would entail a 20 minute car drive to get where ever they were going and then, of course, 20 minutes back. 
Secondly, the layout of the house, around an open courtyard, was all wrong for young children.  The bedrooms on the ground floor could only be reached from the courtyard so in winter, or when it was raining, they had to go outside from the living area and cross the courtyard to their bedrooms. 
Even worse, it was a house with two staircases, one to secondary first floor bedrooms, while the master suite was reached via a private staircase.  This meant that whichever bedrooms were used by the children they were a long way from the parents and out of ear-shot once they had gone to bed. 
After using the house a few times the children were very unhappy about being so isolated from the living rooms and the parents' bedroom so their solution was to have the children sleep in the dressing room of the master suite.  And finally, the house was built on the top of a hill which meant all around there were precipitous drops and even though the plot itself was flat and large, it didn't take too much imagination to realise what could happen if curious children lent over just a fraction too far.  In fact, the buyers did spot this flaw but they had fallen in love with the house and just said they would put  the perimeter walls out of bounds but I've no doubt that they were always worried if the children were out of sight for a while and things had gone a bit quiet.
So, using this case study from my own experience in the past, I always raise certain issues when I am advising property buyers with young children, such as: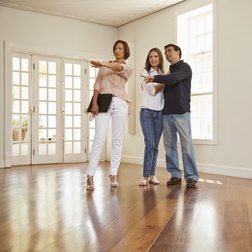 Do you want to be cab drivers? If not, think twice before buying a house if there are no amenities close by. One of the best aspects about life in Marbella is that so much of it is lived outdoors so if it takes a car drive to get to the nearest play area or to the beach for an ice-cream everything has to be planned in advance whereas the ideal is to just do it and be somewhere within 5 minutes. And this issue is even more critical when there are teenagers to consider; they will want some independence, meet their friends for a chat, maybe cycle somewhere, but it will rapidly become an issue if they are relying on the car of mum and dad to get anywhere.

It's a fact that in the past a lot of houses in and around Marbella were not planned with children in mind.  The majority of property buyers 20 and 30 years ago were older, probably retired and if the house had young visitors they were usually the grandchildren come to stay for a couple of weeks each year. More recently, as many families with children come to live year-round in Marbella, you would have thought that has been reflected in the layout of properties but sadly, that's often not the case. 
Decide in advance how close the children's bedrooms should be to the master suite. In many houses the main bedroom occupies an entire floor and secondary bedrooms are on another floor, which in a 3 storey house might even be two floors below. Or, as in the case study, if the house is laid out around a courtyard think about how isolated a young child will feel if it wakes in the night and wants mummy.  
A few years ago, clients asked me to locate a six bedroom house with at least four bedrooms, one of which had to be the master suite on the same floor, precisely because they wanted to have all the children close by.  What this meant was that instead of there being perhaps 10 or more houses to consider for short listing, there were only 3. But much better to have 3 properties to consider if they all match the criteria, rather than lots that involve compromises.
While there is plenty of flat land close to the beach high prices may push the beachside option out of reach for lots of buyers and many of the best urbanisations in Marbella are in the hills, behind Puerto Banús, up the Ronda road, in the hills between Marbella and San Pedro or on the east of town, in Los Monteros Alto, El Rosario and Las Chapas. This means that many houses are built on the side of a hill, often with precipitous drops of 20m and more from the edge of the land into a gully below.  Building a higher boundary wall might help the safety issue but block out the view that was probably one of the main attractions of the property in the first place.  
Houses in the hills often come with lots of land but if there's very little flat area for football practice and general running around there's no real benefit. If the house doesn't already have a secure, lockable pool area make sure it is #1 on the to-do list after purchase. Young children drown in Spanish pools every year and yet relatively few pools areas are child-proofed, it just gets put on the back-burner until next year.  Do it now.
About the Author: Barbara Wood, The Property Finders

Barbara Wood has loved Spain and all things Spanish since her student days in Madrid and moved into a career in property over 20 years ago. After working as a real estate agent in the UK and Spain she co-founded The Property Finders in 2003, focusing exclusively on the interests of buyers and what is right for them.  
Related links to Marbella Legal Advice Blog
We are delighted to share the content of the Marbella Real Estate Blog with you. Below you will find links related to the topics addressed in the Marbella Legal Advice Blog.
If you have a specific question that you'd like to see addressed on this blog, please let us know about it using our Ask a Question feature located on the bar above. Or, leave your question on our Facebook Comments section, below.