| | |
| --- | --- |
| The Property Finders | |
share this page with a friend
The Property Finders is a great option for families looking to discover the ideal place for their home in Spain. It's often said that buying a property is one of life's more stressful events and for the thousands of people who come from overseas to buy in Spain every year there are extra challenges; few will speak the language, most are unfamiliar with the legal system, the majority will know their preferred location only from holiday visits, usually in summer; in short, they are out of their comfort zone. 
So, where to start? Download the latest Market Report on Spain: 2016 Property Report
For just about everyone these days it's online, staring at thousands of thumbnail images on real estate websites which never tell the full story and its only when you view the property you find out there's an electricity pylon blocking the view or there's a busy road a few metres away, a gas station on the corner or the sea view needs binoculars to see it. Another wasted journey and soon searching for a property becomes a very frustrating business.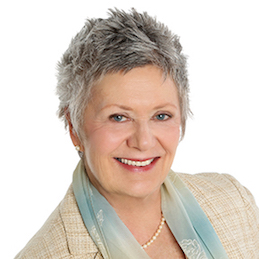 Barbara Wood has loved Spain and all things Spanish since her student days in Madrid and moved into a career in property over 20 years ago.  
After working as a real estate agent in the UK and Spain she co-founded The Property Finders in 2003, focusing exclusively on the interests of buyers and what is right for them.  
The company has expanded to cover Andalucía, Catalonia (including Barcelona), Mallorca, Castellón and Murcia.  
Outside Spain we also cover south east England, New Zealand and Australia (Queensland).

But there is an alternative and that is for the buyer to employ their own agent, someone to work on their behalf, rather than the seller.  A buying agent, also known as a property finder, works with the buyer to agree on a detailed brief and only property matching the criteria get on to the shortlist. 
All potential properties are visited in advance; reports are submitted with details not just about the property but also including relevant information about the general surroundings and neighbourhood and all the legal issues are checked at this stage. 
The property finder does all the initial legwork and is the eyes and ears of the buyer, their local expert on the ground.  And although buyer pays for the service, in almost all cases the result is that they save money on the transaction not to mention the time saved. 
It's the ideal way for international buyers to locate and buy property at a distance.
So what exactly is a "property finding" service?

Buying agents work for the buyer and their function is to locate the right property at the lowest possible price and highlight any potential problems along the way.
Some of the main differences:
Real estate agents can only show property listed with them.
Buying agents can access the whole market, including privately for sale property.
Real estate agents only sell property in their immediate area.
Buying agents locate properties across a wide area and will suggest locations the buyer may not have considered.
The main difference between real estate agents and buying agents is that real estate agents typically work on behalf of the seller in exchange for a commission. Whereas buying agents are compensated by the buyer according to specific objectives agreed upon in advance. 
A buying agent is not suitable for every situation but offers an alternative to the traditional means of locating and purchasing a property in Spain.
| | |
| --- | --- |
| | The Property Finders work only for the buyer and see every aspect of every property search and purchase from the buyer's perspective.  It's as if the agency was looking to invest in real estate for their own specific needs. |
| | As the buyer's representative,The Property Finders offers independent, balanced and impartial advice about all aspects of property purchase: locations, legal issues, business start-up and schools; in fact, anything you need to know to make an informed decision. |
| | The Property Finders aims to save you time, money and frustration.  No more wasted journeys to see unsuitable properties and no more hours staring at a computer screen getting excited about properties that aren't that exciting. |
The longest-established property finding service for all of Spain
The Property Finders, founded in 2003, is the longest-established, multi-location property finding service in Spain and can find the special property you are looking for in Andalucía, the Costa Blanca, Cataluña and Mallorca and we are also in Australia and New Zealand.

What other families are saying about The Property Finders
We had quite a good knowledge of the Costa del Sol already and had spent a lot of time there but, strangely enough, this is what made us wish to engage a professional to find our property as we were aware of just how overwhelming and difficult the task can be to source the right property at the right price in that market.
We were also familiar with The Property Finders as we had read various articles and interviews with Barbara in newspapers and magazines through the years and always thought she spoke a lot of sense.  We have absolutely no doubt we would never have managed to get such a perfect solution to our needs by ourselves, quite apart from the value we achieved.
From the very beginning through to the handing over of the keys the whole process was managed by Barbara and was extremely easy, with very few demands on our time. A hidden bonus for us was the network of professionals and suppliers, all tried and tested, that Barbara introduced to us for the various tasks we needed doing. If you want a job done well, and done quickly, hire a professional.
Marcus & Gabby Dawson, purchased a house in Marbella Old Town
---
For us the experience of buying property in Andalucía and having Barbara as a wonderful mentor by our sides could not have been more pleasurable.  
We were so impressed by the attention to detail she provided in her report on every house that we looked at. She had done thorough up-front research and sent us lots of photographs of every property that might be of interest and also made sure to inform us of any negative factors that might influence our decision.  
We were amazed at how many houses she was able to show us that met our requirements and all within the original budget price she had been given.  Finally we were extremely lucky to find just the right house in El Madroñal which is what we had wished for but never considered it as a reality.
Barbara was right on the spot and with her excellent negotiating skills we were able to secure an offer at well below the asking price making it affordable for us.  From our point of view and our recent experience this is the only way we would ever recommend to anybody to purchase a property." 
Michael & Brenda Warterburg, purchased a house in El Madroñal
CONTACT: 

Ask about the special offer for visitors from MarbellaFamilyFun.com

Name: Barbara Wood
Tel: +44 (0) 7714 219091 
Related links to this page