Ranchon Cubano Marbella
share this page with a friend
Ranchon Cubano Marbella is a fabulous little chiringuito on Real de Zaragoza beach serving excellent seafood and salads.
You were there? Please send us your evaluation and grade. We would love to hear from your family!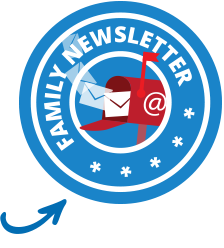 Ranchon Cubano Marbella serves typical Spanish fare with a Cuban twist to it. Excellent mojitos, fresh fish, and Latin music add ambiance to this bamboo tiki-style restaurant. Prices are reasonable and the service is second to none.

Location: Playa Real de Zaragoza (km. 189.6). Off the N340 just before the Las Chapas exit (if you´re coming from Marbella center). Pass the Elviria turnoff, then turn right at the first exit after the Repsol petrol station (on your right hand side) where you will see the Centro Internacional de Turismo (International Tourist Center) on the corner. This is called Avenida de Cibeles on the map, however Ranchon Cubano´s business card says Av. del Jardin de los Pinos. Take this road off the N340 and head all the way down to the beach. Turn left at the fork in the road and follow the dirt road to the Ranchon Cubano Marbella signs.
Hours: Open every day from 11:00 am - 1:00am. Live music on Friday, Saturday and Sunday. Closed in winter from November 1 - April 1.
Tel: +34 690 00 41 76

MarbellaFamilyFun grade: 8.0
---
Son's evaluation: I only had the baby squid and it was very good. For dessert they only have about 5 ice-creams and they have a fruit salad with the best mangos I've had in my life. The plums were also very good. If you want you can order just one fruit and they'll give it to you. The service was really nice. The beach had the biggest waves I've been in in my life. The waves were huge if you went quite far but it was really hard to move because the waves were pushing you really far. Grade: 8.0
---
Daughter's evaluation: At the restaurant I only had salad with mangos and baby squid and it was delicious. The service was very kind. For dessert I had 1 ice-cream and a bit of fruit and it was very tasty. The beach had the biggest waves especially if you went far out. You can go far by walking but it is a bit hard because the waves push you so far. Grade: 8.0
---
Mom's evaluation: We had such a great time at Ranchon Cubano Marbella. We had a little trouble finding it in the beginning as we parked the car at the first possibility since the parking lot was so full. The beaches in this area are very popular and it gets crowded quickly, particularly in July and August.

When we got out of the car we found ourselves in front of the Tropical bar and walked east down the beach about 50 meters and found Ranchon Cubano Marbella right away. The restaurant was already pretty full, but the waitress there (Mulia) was very accommodating and said she´d find a place for us, even though we were a party of nine. We were with a group of children, so she managed to seat them quickly and immediately took their order.

The kids were excited to be at the beach and couldn´t wait to get in the water. The adults hung around the bar drinking mojitos and enjoying the good weather. The waitress was so concerned about the kids and brought out their drinks and orders right away while taking our orders in the meantime (she was very efficient!). Once we sat down at a different table across the restaurant (it was packed so it was the only way, however the kids were old enough to be on their own) she had our orders already filled and brought out each dish as quickly as possible keeping us informed on how the kids were doing on the other side.

We ordered a couple of different salads. A tomato and tuna salad with onions, which is typical for this area and delicious. Then we had a Mixed Salad and a Tropical Salad. They are very similar and both have the most delicious mangoes that I´ve ever eaten in my life. The only difference between the two salads was that the tropical version had some fresh pineapple and a thousand island-type dressing. I didn´t think the dressing went very well with that kind of salad, so I recommend you take the mixed salad instead. It still has those fabulous mangoes.
The fish we ordered was fresh and the fried seafood was nice as well. My kids love chipirones (fried cuttlefish), which they didn´t have, but was told they had something similar called puntillas (fried baby squid). I didn´t realize that they are practically the same. My kids didn´t notice the difference and loved them. They also offer fried chicken breast called escalope de pollo, pork (solomillo) and other meat dishes in case you´re not a fan of seafood.

I had the paella, but didn´t think it was very good. However, the one good thing about it was that you don´t need to have a minimum order of two, which many restaurants require as they cook each individual order in a separate pan and bring the whole thing to your table. The paella at Ranchon Cubano Marbella makes a huge paella and just dishes out the portions as they´re ordered. Maybe this is why it didn´t seem as tasty.

We found the prices to be reasonable, not overpriced at all. This chiringuito has lounge chairs available for hire and is located right on the sand. The beach itself has very nice sand and you can go out quite far with the water only up to your waist. There are no rocks on the sand or in the water, which is pleasant, but expected when you go an east Marbella beach. I did find, however, that there were a lot of cigarette butts laying around and the sand wasn´t as clean as it should be.

If you´re looking for waves on a beach then this is the place for you. My kids are a bit older and look out for great big waves, so they had a lot of fun at this beach (Real de Zaragoza beach) as there were plenty of nice waves. One thing that does concern me though was that I couldn´t find any lifeguards around, so I made sure that I was always watching them if not directly in the water with them. The waves can get pretty strong, so if your kids aren´t strong swimmers make sure they stay close to the shore.

Ranchon Cubano has a shower conveniently located behind their lounge chairs and great Latino music starting around 5:00/6:00-ish. In the peak of summer (July and August) this place books up really fast, so either make a reservation or get there early (about 12:30). If you get there late and it´s booked there is another great place just down the beach to the west called Aqui Te Quiero Ver. Just walk out and to the right (west) about 50 meters and you´re there. The best thing about Ranchon Cubano Marbella (and what will make us come back again) was the service. Our waitress was so pleasant and tried so hard that we´re bound to go back because of her. Grade: 8.0
---
Dad's evaluation: We had a lovely experience at Ranchon Cubano Marbella and we will go back there with pleasure. The place was packed when we arrived, but they worked hard to find us two tables, all that with a great smile. The most notable was the service. Probably some of the friendliest service on the coast, all in a very latino atmosphere.

The food was original, with lots of fruits, and the prices very reasonable. We paid 165 euros for 5 adults and 4 children, eating much fish, salads, chicken, many drinks, mojitos, desserts. Another strong point of Ranchon Cubano Marbella is the quality of the beach nearby: great sand, big waves. Grade: 8.0


Back to top of Ranchon Cubano MarbellaReturn to Marbella Restaurants
---
Back to top of Ranchon Cubano Marbella
Return to Marbella Restaurants
Apr 06, 19 08:07 AM

The Marbella Football Academy - a high-performance Football Camp in Marbella enabling kids from 4 to 16 years of age to develop and excel in football.

Mar 26, 19 02:11 PM

Just a quick tip if your needing a NIE Number in Marbella... I was very happy with my self, read all the websites about getting your own NIE Number in

Mar 26, 19 02:09 PM

I am an enthusiastic and experienced teacher. I taught Biology/Science/Maths in Ireland from 2005 and gained my PGCE in University College Dublin in 2012.