QI Sport

share this page with a friend
QI Sport is one of the hottest sport clubs in Marbella that offers a variety of classes from traditional step and spinning classes to the latest trends like zumba and corebar.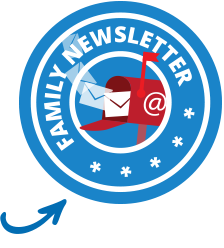 Conveniently located in urbanization La Alzambra in Puerto Banus, QI is open seven days a week with classes running morning to evening. Get energized with classes in aerobics, spinning, toning, step, strength, corebar, pilates, GAP, zumba, boxing and yoga. All the activities have three different levels so whether you are a beginner or a seasoned professional, you are sure to find what you are looking for.
This Marbella gym is also the location for the Marbella Stage School, a fun and dynamic place where children can learn how to dance, sing and act.
Bring a new client and each of you will get a one year membership for only 400 euros. Check out the latest video on the new corebar class!
Join us at QI Sport!
Take classes with a fun group of people or get your own workout done with state-of-the-art gym equipment that includes treadmills, crosstrainers, step trainer, stationary machines, free weights and more. If you need more motivation, sign up with any of the trainers available at this ultimate Marbella health club. Professional instructors and personal trainers guarantee to motivate and inspire clients giving the ultimate workout of their lives.
QI is a convenient gym if you are looking for somewhere to work out while staying at the Vasari holiday resort. Flexible payment plan allow you to train per day, per week, per month or pay annually.
Join now and get in shape for summer!
---
Location: Urb. La Alzambra. Edificio Vasari Center, 29600, Marbella
Tel: +34 952 907 090
Email: johnny@qi-sport.com
Hours: Monday to Friday 9:00am to 11:00pm. Saturday and Sunday 10:00am to 5:00pm
Facebook: QI Sport
---
Amanda (Marbella)

Amanda: "Brilliant classes!"
I've been going to Qi for three years now and not once has it crossed my mind to leave. The classes are AMAZING, so many to choose from, the hours are great too as most classes are on twice a day, some even three...
... Their opening hours are great, they leave you no excuse not to train, and even remain open on bank holidays.
The teachers are friendly, experienced, energetic and good fun. The members are really down to earth, people are there to train, socialise and have fun. The gym itself is constantly coming up with new ways of getting everyone together, be it socially or training wise - spinning marathons, master classes, hikes, etc.
Corebar is the latest trend and it's taking the gym by storm, morning and evening people are queueing to take part of this new fitness craze. Between that and spinning you'll be in shape in NO TIME, and part of a really good community too :)
---
There are plenty of Marbella gyms to choose from, but QI is one of the few professional gyms in Marbella that are conveniently located, offer easy parking, professional trainers and equipment, open daily and all at a reasonable price.
---
Back to top of QI Sport
Return to Marbella fitness
Write your own review about QI Sport
Apr 06, 19 08:07 AM

The Marbella Football Academy - a high-performance Football Camp in Marbella enabling kids from 4 to 16 years of age to develop and excel in football.

Mar 26, 19 02:11 PM

Just a quick tip if your needing a NIE Number in Marbella... I was very happy with my self, read all the websites about getting your own NIE Number in

Mar 26, 19 02:09 PM

I am an enthusiastic and experienced teacher. I taught Biology/Science/Maths in Ireland from 2005 and gained my PGCE in University College Dublin in 2012.