Marbella Flamenco Classes
share this page with a friend
Marbella flamenco classes are offered at the Nueva Alcantara tennis and padel club for children and adults of all levels. Located in San Pedro de Alcantara just 5 minutes from Puerto Banus.
You were there? Please send us your review and grade. We would love to hear from your family!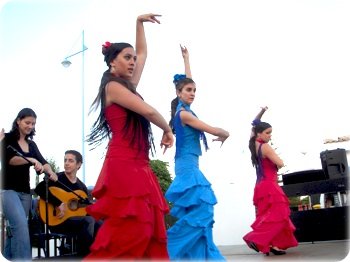 Marbella flamenco classes are taught by Isabel Gil a professional flamenco dancer who has spanned the globe for many years in her career. Classes are taught in Spanish twice a week at the gym of the Nueva Alcantara tennis club and are offered for children from 5 years old to adults.

Location: Off the main road N-340 Km. 171,5 - San Pedro de Alcántara 
Tel: +34 952 788 315 
Email:info@clubpadelnuevaalcantara.com 
Website: Nueva Alcantara Padel and Tennis Club 


Flamenco - adults: Sevillanas, Flamenco & Rumbas beginners classes are held for adults on Tuesdays and cost €15/class or €38/month. Advanced classes on Mondays & Fridays at €15/class or €75/month.

Flamenco - children: Called "Clasico Español" these classes are held on Mondays and Wednesdays for children 5-8 years old. Classes are €45/month. 

MarbellaFamilyFun grade: 10 
Mom's evaluation: These Marbella flamenco classes taught by Isabel are really great. I have been taking the adult classes for about 3.5 years now and find the teacher to be so inspirational. She´s a very talented dancer, but also has the ability to teach, which is not always easy to find. She has a lot of patience, yet is demanding when need be. She has a very warm personality, which I imagine with all her other great qualities, makes her very likable by the children she teaches after school. 
The only requirement that adults have is a pair of flamenco shoes and the desire to dance. It´s recommended to buy a skirt, but it´s not obligatory. It´s nice to have that extra layer in winter, but come summer, we leave the skirt and we are down to our shorts. Even the shoes aren´t really necessary if you´re there just to try the class out a few times. 
I started out not knowing a thing about flamenco and began in Isabel´s beginners Sevillanas class. After several months I got the hang of it, as there are only four choreographies and I didn´t find it too challenging to pick up. Then I advanced to the intermediate class and move at a much faster pace. 
The children are required to buy flamenco shoes, a black flamenco skirt, and a black leotard. When taking Marbella flamenco classes with Isabel you learn so much more than dance - she also explains the music, the history and culture of flamenco. She´s very passionate about her work and it spreads out to everyone else in the room. 
If you don´t speak Spanish, I wouldn´t worry too much about it. All you really need to do is follow. After a while you´ll be picking up on all her cues and soon you´ll be speaking Spanish yourself. If your children don´t speak Spanish, then I wouldn´t worry about this either as they just need to follow and it´s one of the best ways for your child to learn a new language. Grade: 10
Sara Rose (Marbella) grade: 10 
Sara: I had my first Flamenco private dance lesson today with Isabel! She is an incredible dancer and teacher. She is very patient, and I feel like I learned A LOT. I would highly recommend her for private lessons. She is amazing! :) Grade: 10
Back to top of page 
Write your own review about Marbella Flamenco Classes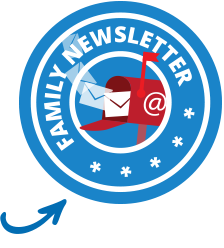 Apr 06, 19 08:07 AM

The Marbella Football Academy - a high-performance Football Camp in Marbella enabling kids from 4 to 16 years of age to develop and excel in football.

Mar 26, 19 02:11 PM

Just a quick tip if your needing a NIE Number in Marbella... I was very happy with my self, read all the websites about getting your own NIE Number in

Mar 26, 19 02:09 PM

I am an enthusiastic and experienced teacher. I taught Biology/Science/Maths in Ireland from 2005 and gained my PGCE in University College Dublin in 2012.