| | |
| --- | --- |
| Marbella Team Sailing | |
share this page with a friend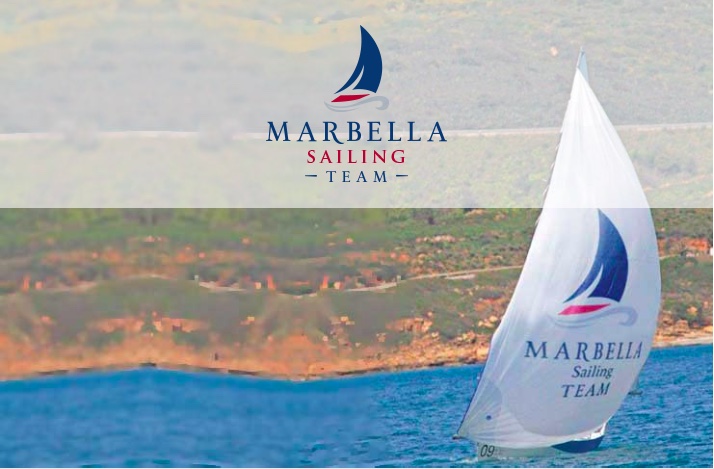 Marbella Team gives you the chance to see your family name or company logo branded on a beautiful racing boat in the name of Marbella this year at one of the most prestigious regattas of its kind.
A great gift for a family or for a business looking to demonstrate its support of the community. This is a once in a lifetime opportunity to support Marbella's winning team in the Copa del Rey (King's Cup) Regatta. This world-class race gains tremendous local and global media coverage and your name or brand can be part of bringing home the gold for the Marbella Team!
Previously only open to larger sponsorships, the Team sought to engage the community in a new and unique way this year. Their winning crew achieved 3rd place in 2014 and they are fully focused on delivering a 1st place result this year. 
This is an amazing and affordable gift for a friend or family member who are passionate sailboat racers or supporters of Marbella. It's also a way to feature your company logo in a prominent and impressive way on your social media channels or website.
Imagine your name or company logo on a Marbella racing boat!
How cool would it be to have a photo of your family name, image or company logo on these sleek racing boats representing Marbella? 
The photo at the right shows you how your name or logo will be featured on the image of the sailboat. An actual logo will also be positioned physically on the boat and the size will depend on the pack selected. 

Sales of these sponsorship packages will close on June 30th, 2015 so act now.

This one-time opportunity is now available to you in a variety of packages, some of which are highlighted below. Additional sponsorship packages are also available; contact Marbella Team at the details below for further information. 
Check out the live interview with crew member Jose "Pepequin" Orbaneja regarding the upcoming King's Cup event in August 2015, which will be attended by the King of Spain. Team Marbella has consistently won in the qualifying rounds and has all the chances to achieve success with your support this year!

Click on Programme 31: Go to Minute 27:17
This is a winning team! Last year the crew achieved 3rd place in a hotly contested regatta and this year the team is 100% focused on bringing home the gold. You can see highlights of the performance from last year, below.

Multiple packages available starting from €50
This innovative way to reach out to individual sponsors means that a variety of packages are available for very affordable prices. 
| | |
| --- | --- |
| | Official Polo: is the entry-level package. Included you will receive notable recognition on the team's official website as well as an official Polo shirt featuring the logo.  |
| | Initial Pack: will get you the status of an "Official Sponsor" as well as an actual branded advertising space on the hull of the boat. In addition to the recognition on the official website, you'll also receive a photomontage of the main sail featuring your family name or company logo. |
| | Bronze Pack: as a Bronze sponsor you will receive everything you get in the Initial Pack, plus a significantly larger advertising space emblazoned on the actual vessel; a great option for a business looking for strong brand recognition. |
Additional packs are available which include significantly more substantial branding opportunities. Visit the website for Marbella Team, below, for details. 
The media impact of the Copa del Rey (King's Cup) event in Marbella last year was phenomenal and, with the positive trends in the local economic conditions, 2015 is sure to be even better. The ultimate objectives of this sponsorship initiatives are to realise an increase versus last year's figures, as indicated below.
Sale of sponsorship packages close on 30 June 2015
This unique offer is only available until the end of June 2015 as it takes time to prepare the branding and images to send to all of the sponsors. A truly unique gift or way to highlight your company's support for the local team.
If you have any further questions, contact the Marbella Team at the details below.
Related links to Marbella Team Sailing
How about organising a family tour of the Costa del Sol's most important historical sites?
Looking for a day out with the family on a beautiful yacht at a surprisingly affordable rate?