share this page with a friend
Apex Luxury Car Hire focuses exclusively on providing families in Marbella with high-quality, premium brand experiences. You'll find their fleet of cars to be wide-ranging and exotic, ranging from top-end sports cars to the latest luxury SUVs.
What makes Apex different from others is:
The company's global delivery capability
Experience with highly discerning customers and companies 
Streamlined reservations processes, making it easier than ever to hire
You'll find that Apex is a well-established company that is able to take care of the most detailed requirements of their demanding clientele.
The philosophy of the company is to connect customers with the experience of a lifetime. If you're planning a dream holiday on the Costa del Sol, there's nothing comparable to experiencing the best of Spain while your family enjoys the luxurious sensation of a premium automobile.

complement your holiday in marbella year round

Here are a few samples of the unique and exotic models available through Apex. For details and pricing on the full range of cars offered, check availability at: Apex Luxury Car Hire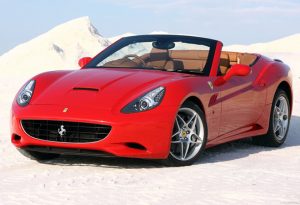 Ferrari California and other luxury sport convertibles are available through Apex, providing you with a once in a lifetime experience of cruising down the Golden Mile behind the wheel of Italy's most famous brand.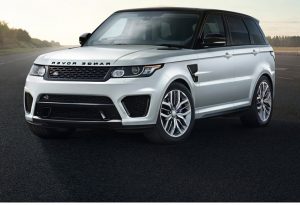 Range Rover Sport makes for the perfect model to head to the Sierra Nevada mountains with - an unparalleled way for you to shuttle your family throughout Andalucía in style!
Mercedes CLS models deliver high-performance combined with an ultra-smooth ride and ample seating fit for royalty. Check out the wide range of premium sedans available on the Apex site below.

how to choose the right premium car hire?
Choose a company with a solid reputation. Spain is an amazing place to holiday, however, there are numerous establishments which have come on the market with a very short track record. Make sure you select a company with a clear and transparent customer service rating on sites like MarbellaFamilyFun.com, TripAdvisor or other well-known portals.
Ask about the age and mileage of the vehicles. Sometimes agencies acquire older vehicles which have seen better days. If you're paying for a premium experience, make sure to ask about the condition and age of the vehicle being considered. 
What makes apex luxury car hire a solid choice
The company offers worldwide customer service support
Apex brands include top end, high quality and new vehicles
Apex has been well established in Marbella
Check the models and makes available for your next holiday in Marbella at: Apex
CONTACT DETAILS
APEX, Plaza Casares, 6, 29602 Marbella, Málaga, Spain