La Parisienne Cafe

share this page with a friend
UNFORTUNATELY LA PARISIENNE CLOSED ITS DOORS IN AUGUST 2013. La Parisienne Cafe is a fabulous new chic French style restaurant and bakery in Marbella where quality is always on the menu of the day!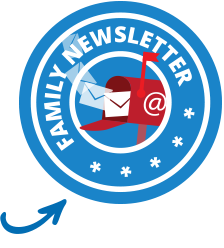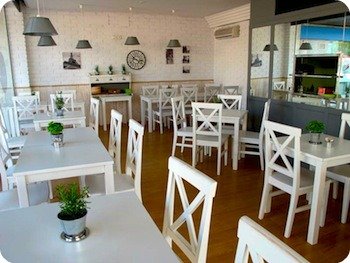 Located in Centro Plaza near Puerto Banus, La Parisienne Cafe is open six days a week from 8:00am to 6:00pm. Eating out in Marbella has never been so much fun with a wide range of French favorites from freshly baked croissants, an assortment of quiches, roast chicken a la Provençale and mouth watering desserts like dark saffroned chocolate mousse and traditional tarte aux pommes. This family friendly Marbella restaurant serves breakfast, lunch, afternoon teas and delicious freshly baked breads and treats like you've never seen before in Marbella.
Check out La Parisienne's sister company Cake Couture offering one of a kind quality cakes for that special occasion.
La Parisienne Cafe Marbella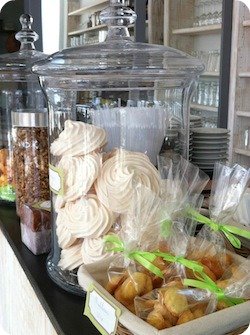 La Parisienne prides itself on quality and fresh ingredients believing that provenance and flavor really matter. This French cafe's philosophy is to prepare a range of delicious food made with the finest ingredients served by a friendly team that welcomes you to a place that feels like home.
Pop into the bakery for a quick bite or long lunch. La Parisienne is quickly establishing itself as "the meeting point" in Marbella where you can sit for a leisurely coffee or grab your bread for the day. This is where to see and be seen!
Not only can you sit down and eat at La Parisienne Cafe, but you can take away any of their menu items, freshly baked goods, jams made in France (without citric acid!) and fine teas from Le Palais du The - the leading direct importers of the finest teas harvested around the world. There is no other French cafe in Marbella that offers the same selection and quality of items as La Parisienne. Who needs to travel to France when you have it all in Nueva Andalucia?
---
Location: Centro Plaza, Avenida de Manolete 1, Nueva Andalucia 29660, Marbella
Tel: +34 951 27 90 56
Email: info@laparisiennecafe.com
Hours: Monday to Saturday 8:00am to 6:00pm. Closed on Sunday
Prices: Range from 10 - 30 euro
Website: www.laparisiennecafe.com
Facebook: La Parisienne Cafe
---
Son: "Pleasant atmosphere"
La Parisienne is a modern lunch restaurant that serves salads, sandwiches and meats/fish. If you are looking for a light healthy meal, then this is the place. ...
...When I went, I ate a large slice of bread with melted ham and cheese served with a salad and it tasted really good. The atmosphere is pleasant as well as the service.
Mom: "One of our favorite restaurants in Marbella"
La Parisienne Cafe has grown to be our favorite Marbella restaurant. I don't know of any other cafe that has such a fantastic selection of quality food at reasonable prices...
...You definitely get quality here and things that you just won't find anywhere else in town.
The kids love coming here for breakfast and say they have the best croissants in Marbella. They also make a wicked omelet and have an amazing selection of baked goods. It's hard to choose what to eat for breakfast.
I love the fresh salads and healthy choices that La Parisienne offers. My kids love pasta and La Parisienne makes a fantastic pasta salad with fresh asparagus that my kids gobble up. I feel so much better that they are getting some vegetables into their diet rather than ordering a big bowl of plain pasta with cheese.
The atmosphere is a cross between French cafe and Scandinavian chic. I love the fresh white interior that is both casually smart and so comfortable, but often choose to sit outdoors on the huge terrace when the sun is out. Whenever I go to La Parisienne I always bump into someone I know, so this has got to be one of the best social crossroads in Marbella. The location is very convenient with a large parking lot (paid), so you'll always find a place to park.
The staff is always friendly and welcoming. Someone always notices when I arrive and brings the menu right away, but I never feel pressured to order and get out.
The worst thing about La Parisienne is staring at all the unbelievable sweets on my way out. It's so hard to resist taking home a bag of macaroons, a couple of croissants for the morning or the famous cannelle from Bordeaux. Our favorite dessert is the macaroons. Last Christmas we decided to give a box to all the teachers at school, who absolutely loved them and had no idea that you could find them in Marbella.
I can highly recommend families with children, couples and just about anyone to have a breakfast, lunch or tea at La Parisienne Cafe.
---
Dad: "I go nearly everyday"
"This is a place I go to almost every day, so I am definitely a happy customer. It is a great place for breakfast, lunch or a simple coffee in the sun. It has an easy parking, a great terrace, good wi-fi(!) and it opens early in the morning...
...The food is excellent and fresh: breads, croissants, pastries, quiches... but importantly for me who watches my carbs intake (?!), they have superb omelets, salads and healthy daily soups and dishes. I give it a resounding 10.
---
Return to top
Return toMarbella Restaurants
Write your own review about La Parisienne Cafe