La Fishita Marbella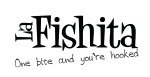 share this page with a friend
UNFORTUNATELY LA FISHITA HAS CLOSED ITS DOORS IN DECEMBER 2012. La fishita has now been taken over by Steven MARLOW! (April 2013) Outstanding famous chef from the Uk having won F&C restaurant of the year for recurring years, and his father having set up very first fish and chips in Gibraltar SR.MARLOW is a leading proffecisional chef and the food there is only got better!! La Fishita Marbella is a fantastic new restaurant in Marbella where fresh fish and crispy chips are always on the menu!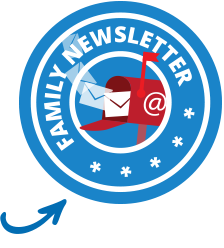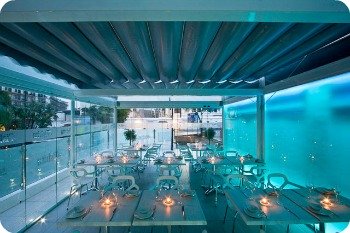 Do you have a hankering for haddock? A craving for cod? Do you miss your local chippy where they serve good old British fish and chips? Then it's time you paid a visit to La Fishita, which offers traditional fish and chips in a contemporary setting. Mushy peas, tartar sauce, jumbo sausages and homemade pies, they've got all your old favourites and more.
Don't miss the great value lunchtime special menu. For just 10 euro you can enjoy battered cod or haddock, breaded scampi or plaice, jumbo sausage (battered or grilled) or a steak burger served with your choice of potatoes or a salad and a side dish. A soft drink, tea, beer or glass of wine is also included in the price.
In a rush? Don't feel like cooking? Want to dine at home? Then take advantage of our Take Away service!
La Fishita Marbella
La Fishita Marbella is the latest project from popular local chef Lawrence Otterburn, who is famous in Marbella for his restaurant La Casita in the idyllic village of La Heredia. His ideas for La Fishita just go on and on; there is just no stopping his creativity and imagination when it comes to food. By combining traditional, British fish and chips with the local Andalusian-style fritura, La Fishita brings a fresh, new concept to Southern Spain.
While Lawrence shares his time between La Fishita and La Casita, you will always find his helpful team, Frank and Sandra on hand at the restaurant to accommodate your visit, whether you are dropping by to pick up a take away or eating in. We highly recommend ordering one of Sandra's freshly made milkshakes – she is a whizz with a mixer – or if you are in the mood for something stronger, Frank can whip up one of your favourite cocktails.
---
Location: Calle de las Violetas, Nueva Andalucia, Marbella 29660 (across from H10 Nueva Andalucia Hotel).
Tel: +34 952 813 589
Email: info@lafishita.com
Hours: Open Tuesday to Saturday 1pm-11pm. Sunday and Monday 6pm till late.
Prices: From 10 euro
Website: www.lafishita.com
Facebook: La Fishita
---
Mom: "Really fresh fish"
I normally don't eat fish and chips, but was pleasantly surprised by the range of dishes on the menu at La Fishita Marbella. I love fish and was so pleased by the grilled sole that came with a lovely side salad with fresh greens, avocado...
...and tomatoes. The side salad was so nice, I'd love to see it on the menu in an extra large portion served as a main.
The fish cakes were fantastic and had that special "je ne sais quoi". The menu was a cross between traditional English fish and chips and Andalusian flare. This is not your average fish and chip place!
La Fishita is also conveniently located in Nueva Andalucia near the Hotel H10 Nueva Andalucia, not far from Puerto Banús. There is a large parking area for the businesses around and the hotel, so you should always find a spot.
---
Duncan family

Josephine: "Best fish cakes"
We have been a couple of times and the food is gorgeous, really lovely and fresh. The Thai fishcake things are the best!
---
Luca (Marbella)

Luca: "Mum loves this place!"
I'm off to La Fishita for a takeaway (after playing padel tenis) - my Mum absolutely loves this place!
---
Ted (Fuengirola)

Ted: "Spot on!"
Good news is that to my (and Danis') opinion everything in La Fishita is spot on - the location, the concept, the design, the food...
...There's, as always, room for improvement but more importantly is that everything feels joined and bonded in a perfect fashion. I'm pretty much convinced it is THE BEST offer on the subject for many miles around.
---
Peter (Elviria)

Peter: "Good fish and chips"
We don't eat fish & chips often but when we do we want them to be good - that's why we go to La Fishita.
---
Return to top of La Fishita Marbella
Return toMarbella Restaurants
Write your own review about La Fishita Marbella