| | |
| --- | --- |
| Restaurante km0 | |
share this page with a friend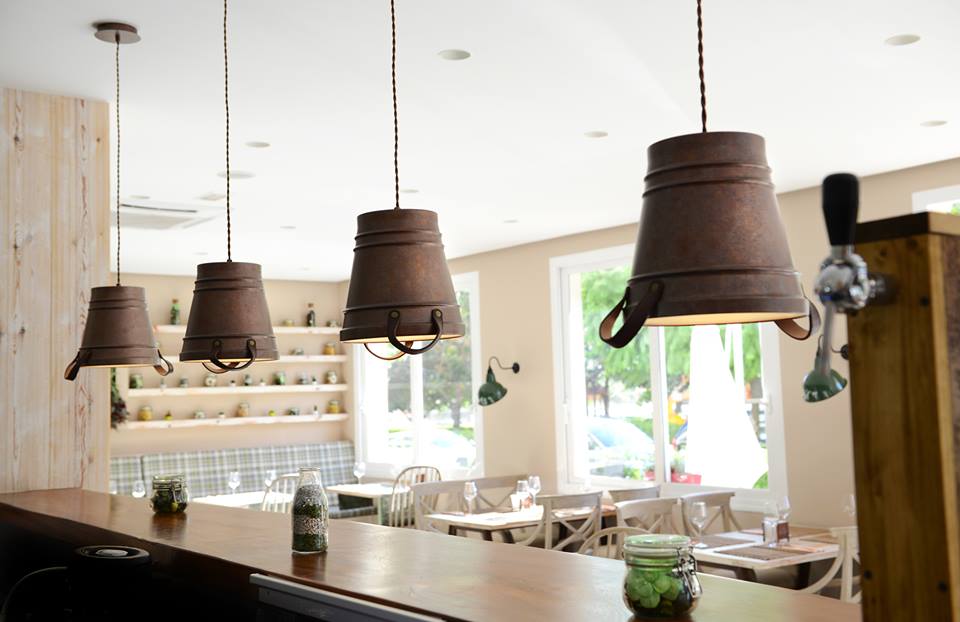 Closed until further notice
THIS RESTAURANT IS TEMPORARILY CLOSED
The first thing you may ask about Restaurante km0 is, "What does the name mean?" Once you understand it, then you'll quickly recognise that this place is unlike any other in Marbella. 
In short, km.0 means that the amazing dishes prepared here are organic, locally sourced foods, hence the name "Restaurante km.0"! 
The concept is simple: local ingredients, indigenous to Malaga, organic, from farmers markets and nearby. The fruits and vegetables are from the Guadalhorce Valley; the fish from the local fishermens port; the eggs and breads from Coin; the Extra Virgin Olive Oil is from from Malaga; and the wines are from Ronda. Event the beer is an artisan brew from La Campana!
In short, all suppliers for km.0 are local farmers, merchants and producers and the restaurant does an amazing job of showcasing them all.
Also, for families, the restaurant is located directly adjacent to a secure and fenced playground, so you can enjoy a meal on the terrace while your kids enjoy being outdoors, in the sunshine.
The Inspiration Behind km.0
The restaurant is run by a familiar face in the organic scene in Marbella, Amanda Gedeon, who is well known for Bellaria Café next to the H10 Andalucia Plaza Hotel. What makes her new project so unique is its aim to deliver delicious, fresh, locally sourced foods to families in Marbella.
"The restaurant is called km0 because almost everything that we cook comes from Malaga province – apart from the meat that comes from Cadiz," says Amanda. "Grass fed, certified RETINTO beef. AMAZING. And there are some surprising specialties – our mozzarella is made in Malaga for example," adds Amanda.
And for those that have specific food sensitivities, you will be happy to hear that 90% per cent of km.0's menu is gluten free.
| | |
| --- | --- |
| | Creative & Delicious is how we would describe the meals. Consider trying the Quinoa and vegetable salad with sun dried tomatoes, fresh orange, black olives, Kombu powder and a date and mustard dressing. This is considered by Amanda to be "Warrior Food", full of protein and historically a part of the diet of Aztecs and Incas. |
| | Daily specials include freshly caught wild fish, incredible raw creations and wraps. Or for meat eaters, enjoy succulent stewed beef in red wine with dried apricots and marinated partridge.  Or free-range chicken breast with plums, dates and almond. Fish dishes include slow-cooked cod loin with fresh rosemary and grilled or papillote sea bass supreme with garlic and parsley. |
| | Sushi for real vegans! The rice is actually grated cauliflower with a taste you will savour. There is no shortage of creativity to the menu: Serranito on crispy ciabatta, marinated chicken carpaccio, Serrano Ham, tomato and red pepper jam with delicious locally-sourced mozzarella, cherry tomatoes, strawberry, or anchovy salad with salmorejo dressing. |
km.0 Showcases the Best of Local, Organic Marbella Cuisine
The interior of km.0 is light and airy, with lots of striped back wood effects and comfortable chairs. Offering breakfast, lunch, afternoon tea and dinner there is also outside seating, perfect for indulging in a little spot of people watching. As you would expect there is free wifi and the restaurant is not only child friendly, but there is even dog parking as well!
As the interior space is large and the restaurant is adjacent to a large children's playground, this is a great location to host your next birthday party in a healthy environment that the kids will love and the parents will find absolutely delicious.
For more information regarding Restaurante km.0, check out the write-up on from Planet Marbella.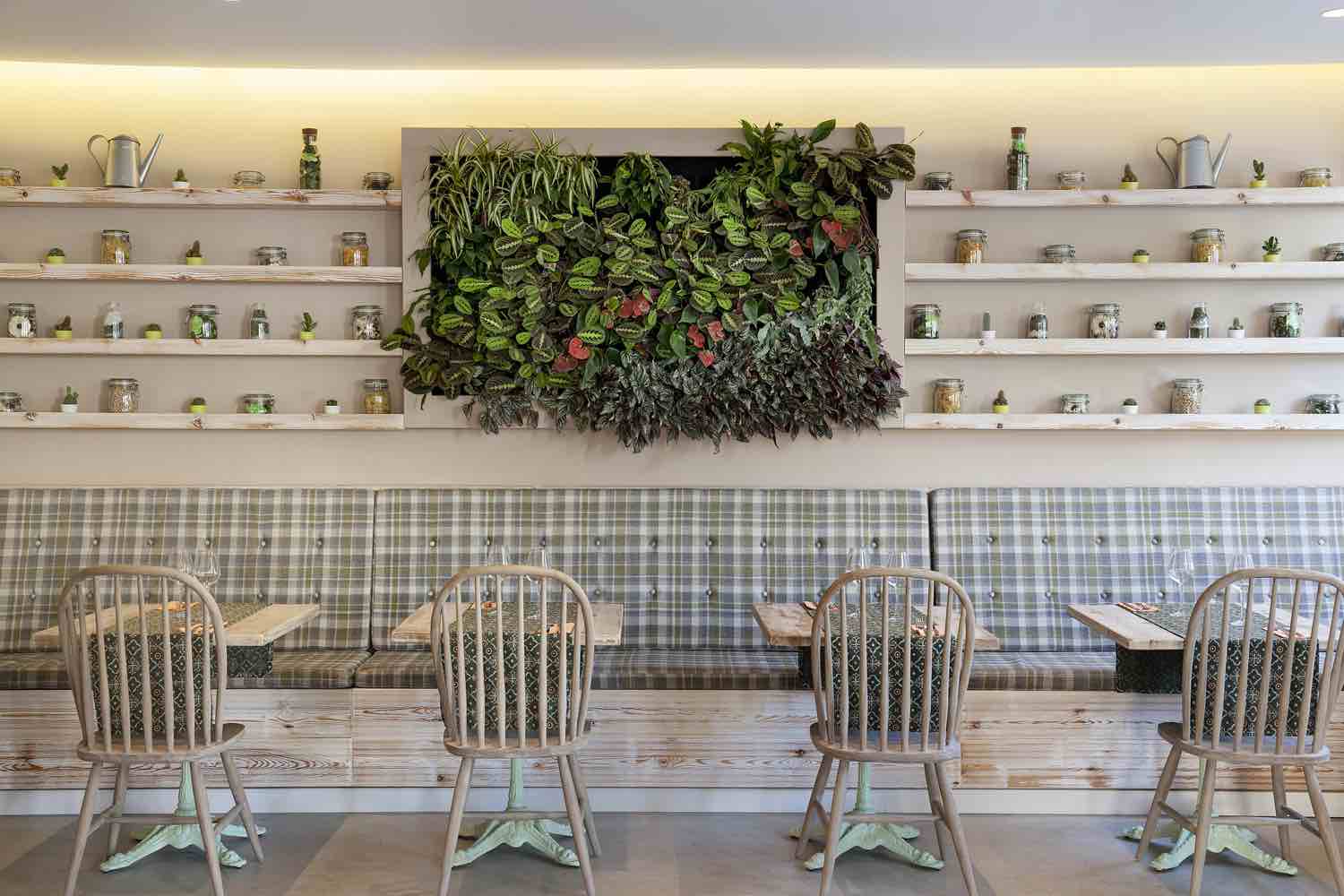 Links related to Restaurante km0