Diving Marbella
share this page with a friend

Diving Marbella is yet another way you can enjoy a unique experience on the Costa del Sol. Many do not know that Marbella, and the surrounding areas, offer fantastic diving spots of all kinds, including some ancient shipwrecks. Whether you're a permanent resident of the Costa del Sol or are simply visiting for the weekend, diving Marbella is well worth the time.
Few know that there are over 100 great dive sites to choose near Marbella and Puerto Banus. And because of the areas diverse population, there are ample experienced resources to help insure a safe and exciting excursion.
Below you'll find a series of articles submitted on topics related to diving in Marbella. If you have a recommendation on a dive spot or a great local service provider, let us know about it! We'd be glad to share your feedback with others who have the same interest. Simply post your entry below for the entire community to see and comment on.

Happy Diving!
Have a question about Scuba Diving in Marbella?
Share your questions with us - we'll research it and answer it for you!
What others have asked about Scuba Diving in Marbella
Click below to see contributions from other visitors to this page...

diving marbella: where it all happens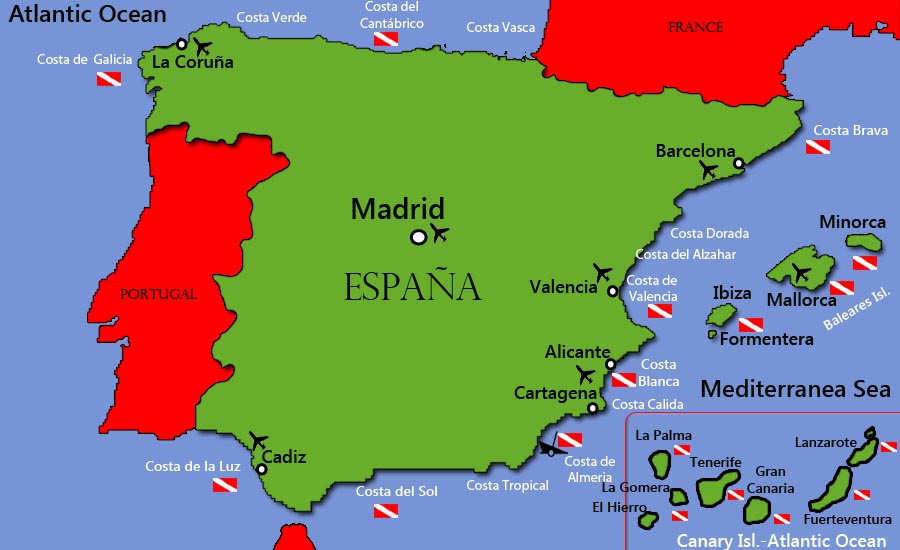 With calm, clear semi-tropical waters surrounding us, Marbella is an  ideal location for residents or holiday makers wanting to discover the Costa's unique underwater environment. There are two main destinations for diving that are often sought after locally: the area near Marbella and the area off the coast of Cadiz. Both areas are easily accessible for residents and visitors to the area.
Scuba enthusiast will be delighted to discover deep offshore reefs which are home to large pelagic species. There are also ancient shipwrecks and caves closer to shore. The region offers a wide array of opportunities for newbies, intermediate divers and experienced professionals. Glide gently around colourful reefs and don't be surprised if you find local dolphins to accompany you on your trip.
Many dive trips depart from centres located in the Marbella Port (Puerto Deportivo de Marbella), situated only meters from the beach so the walk is short and sweet before you get to enjoy your undersea experience.
popular scuba sites in and around marbella
The Tower (6-16m) Only a 5 minute boat ride from the Marbella Port, this famous landmark is the last remaining crane tower of several that were constructed in the 1950s and used for around 20 years for transporting minerals from a quarry in the surrounding mountains to waiting cargo vessels. What remains is an artificial reef made of three wrecks and other substantial wreck parts, steel structures and crane arms that host many Mediterranean marine life such as blennies, octopus, cuttlefish, squat lobsters, moray and conger eels, as well as sponges, soft corals and nudibranchs.

Another permanent feature is the statue of the "Queen of the Seas" herself, the Virgen del Carmen, protected from the tide by a large piece of shipwreck.
El Pimpollo (14-18m) This site, a few nautical miles south of Marbella's famous Golden Mile and in sight of Puerto Banus, is formed of a large horseshoe-shaped reef with small caves at the North end and several overhangs elsewhere. There is very little current at this site but plenty of fantastic marine life.
Boloñes de Banus (14-25m) A vast area of boulders makes this rocky reef the ideal safehouse for countless octopus. A great spot for a drift dive for Open Water and more experienced divers alike.
Roqueillos (25-35m) A 2km stretch of rocky offshore reef that is enveloped in bright, colourful soft coral and is home to schools of pink Anthias, shoals so thick it feels like gliding through fish soup! Because of its location and protection from fishing boats, expect to see plenty of Conger eels, large Spider crabs and Spiny lobster. Due to the depths and occasional currents here, divers must be at least PADI Advanced certified and have some experience in drift diving.
Las Bovedas (18m-40m+) One of the top 10 dive sites in Spain, Placer de las Bovedas is a large, 2kmsq reef populated by an incredible variety of marine species, from groupers, wrasses and breams to octopuses, nudibranchs, damselfish, scorpion fish, congers, morays, sponges, corals and many others. Three nautical miles from the coast and a 20-minute RIB ride from our Marbella base, the reef walls, canyons and valleys can be exposed to strong currents with the shallowest pinnacle in 18 metres and the steep drop off on the other side plummeting to 100m and beyond. Being close to the Gibraltar Straits and its inflow of currents from the open Atlantic Ocean, you are likely to see marine species here that you won't encounter anywhere else in the Med. Demanding drift and deep dives can be the norm.
La Laja del Almirante (21-24m) This gigantic area – the size of 3,000 rugby fields – is considered to be one of the most important marine sites, not only of the Malaga coastline but of the entire Mediterranean due to its enormous biodiversity in which over 500 species coexist. The site of many scientific studies, the area has been declared an EU "SCI" (Site of Community Importance). Also known as Laja de las Gorgonias for the abundance of soft corals found here, this dive is typically a drift dive. Large rock formations are found in the form of a continuous curving wall that can sometimes appear to go on for eternity! Along the entire route's overhanging reef, big marine species such as groupers, congers and lobsters can be found.
The Galleon (7m) The charred remains of a 300 year old French galleon, now a favourite nesting place for cuttlefish and also home to octopus and conger eels. The Battle of Marbella was a naval battle that took place while a combined Spanish-French force besieged Gibraltar on 10 March 1705 during the War of Spanish Succession. The Lys warship was driven ashore by the allied convoy of English and Dutch. She was set alight by her crew to avoid capture. Belt buckles and buttons, as well as cannon balls can still be found, making this is a great dive for history buffs and young divers.
SOURCE: simplydiving, located in Marbella, Torremolinos and Fuengirola.
Share Diving Marbella with a friend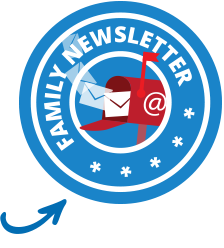 Diving Marbella related Articles:
Back to the top of Diving Marbella