Cooking in Marbella - your Recipe exchange
share this page with a friend
Cooking in Marbella is the go to destination for MarbellaFamilyFood. Marbella is host to literally thousands of fabulous restaurants and has access to some of the best meat and produce Europe has to offer. If you have a great recipe...and we know you do...share your it with us.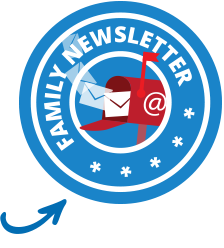 Cooking in Marbella October Favorite
Sage and Brown Sugar Butternut Squash

Prep Time: 10 minutes Cook Time: 2 hours Ready In: 2 hours Yield: 6 servings


1 butternut squash, halved

10 fresh sage leaves, julienned

½ tablespoon fresh grated ginger

3 tablespoons unsalted butter

1 tablespoon chilled unsalted butter

6 tablespoons light brown sugar
Preheat the oven to 375 degrees

Cut the squash in half lengthwise and scrape out the seeds with a spoon. Place cut-side down on a deep cookie sheet with about half an inch of water poured around it. Bake for one hour

Using a large spoon, scrape the squash''s pulp away from the skin, and place in a mixing bowl with the sage, ginger, 4 tablespoons of the sugar, and 3 tablespoons of butter. Mash the mixture together until smooth

Increase the oven temperature to 415 degrees

Pour the mixture into a greased 9-inch loaf pan, and top with the remaining 2 tablespoons of sugar, and 1 tablespoon of butter, cut into slivers. Place into oven, and bake for one hour.
---
Marbella Food and Recipe Exchange
Do you have a great recipe? Maybe a a question or suggestion about food in Marbella... Share it!
Popular Recipes
Click below to see contributions from other visitors to this page...

popular on marbellafamilyfun.com